Leoni di Collalto Palace Hotel Room Price, Discount and Promo, Photos, & Online Booking
Hotels » Italy Hotels » Treviso Hotels » Leoni di Collalto Palace
Leoni di Collalto Palace
Guesthouse in Treviso
Price start from: 169 USD
Location
Treviso – Via Collalto 13 – Provincia di Treviso, 31100, Treviso, Italy
Living Room (Exclusive Apartment (Bomben) – Living Room)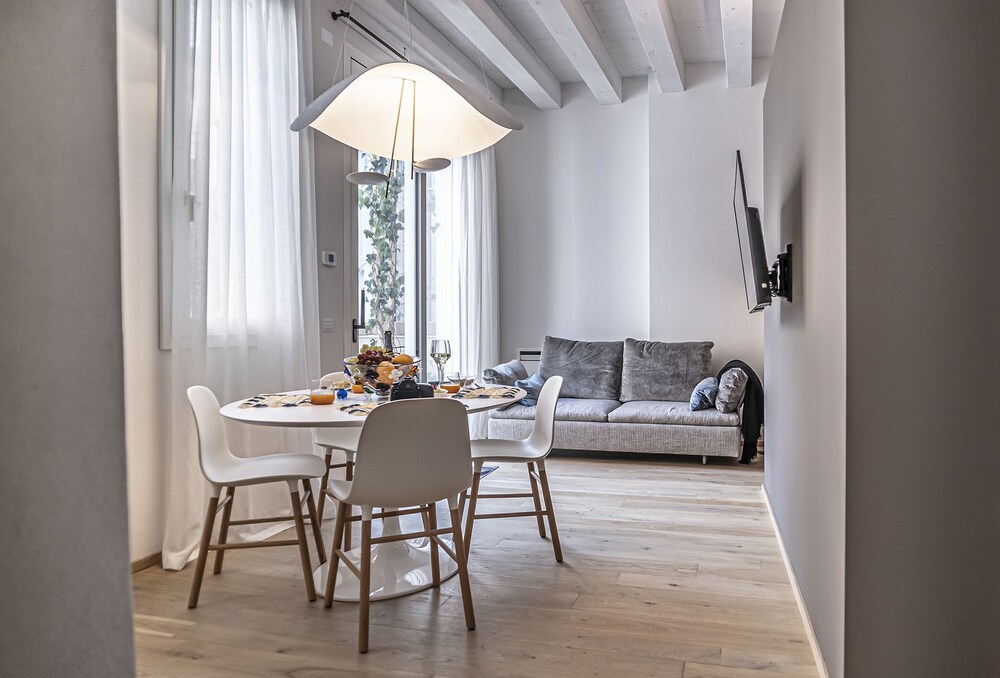 ---
Living Area (Deluxe Apartment (Pozzobon) – Living Area)
---
Living Area (Deluxe Apartment, 1 King Bed, City View (Cancian) – Living Area)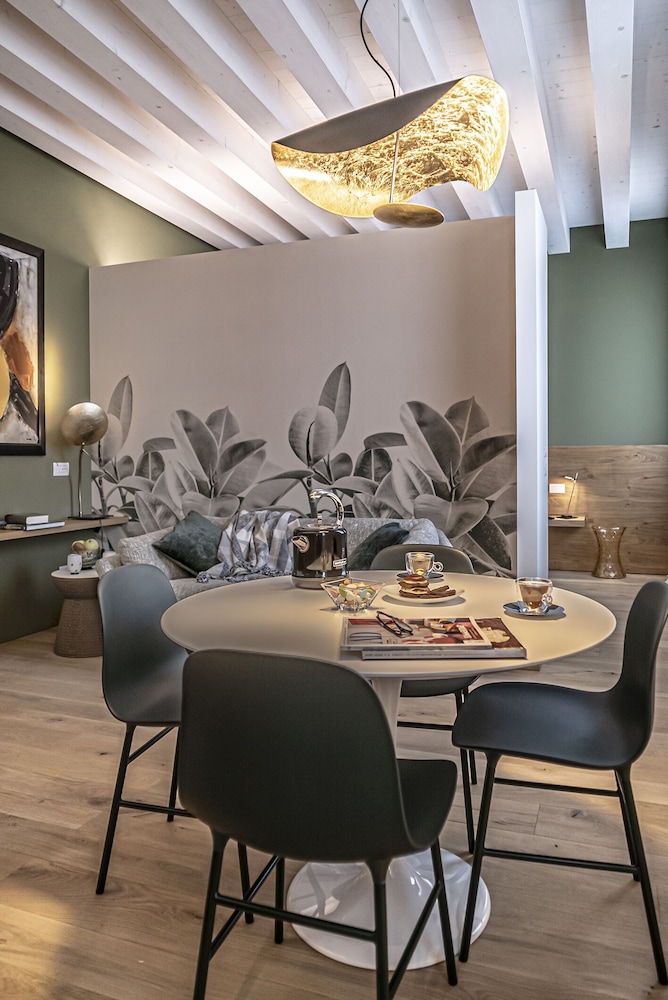 ---
Bathroom (Deluxe Apartment (Pozzobon) – Bathroom)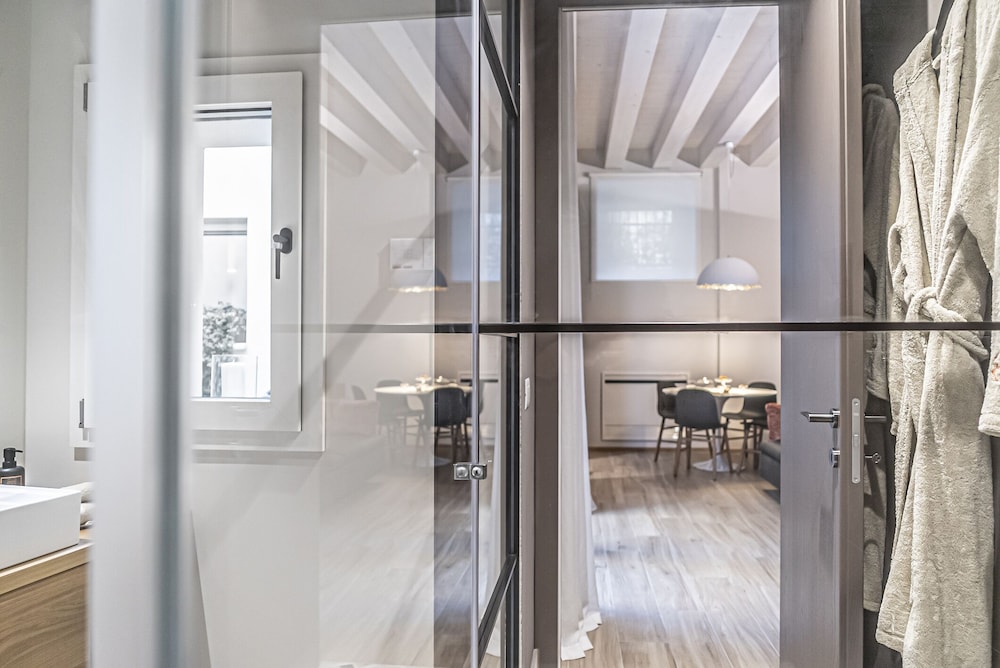 ---
Bathroom (Deluxe Apartment (Pozzobon) – Bathroom)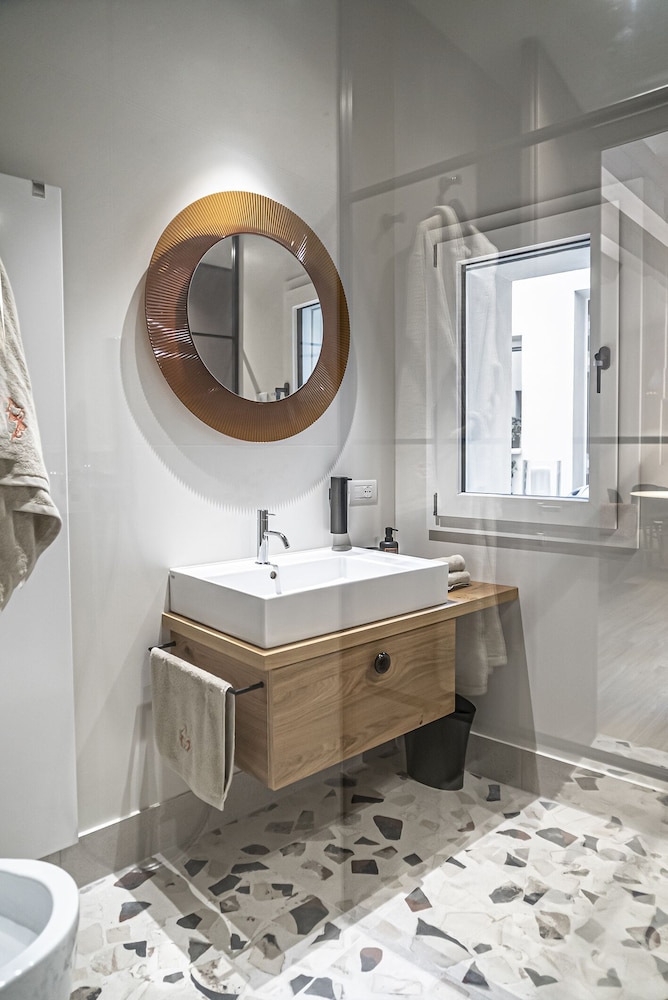 ---
Bathroom Sink (Deluxe Apartment, 2 Bedrooms, City View (Mazzotti) – Bathroom Sink)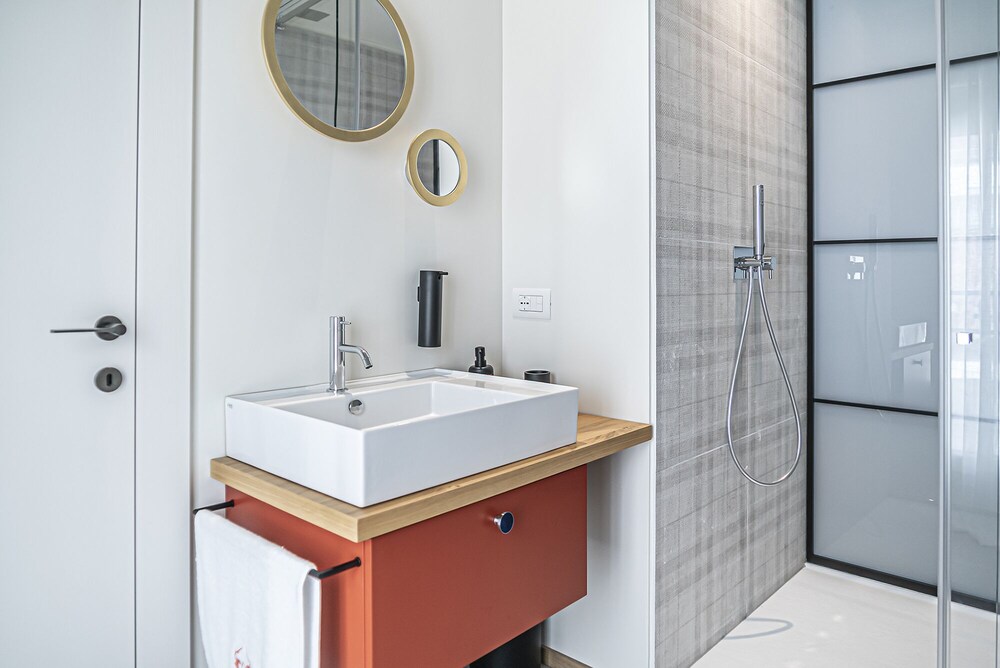 ---
Television (Deluxe Apartment, 1 King Bed, City View (Cancian) – Television)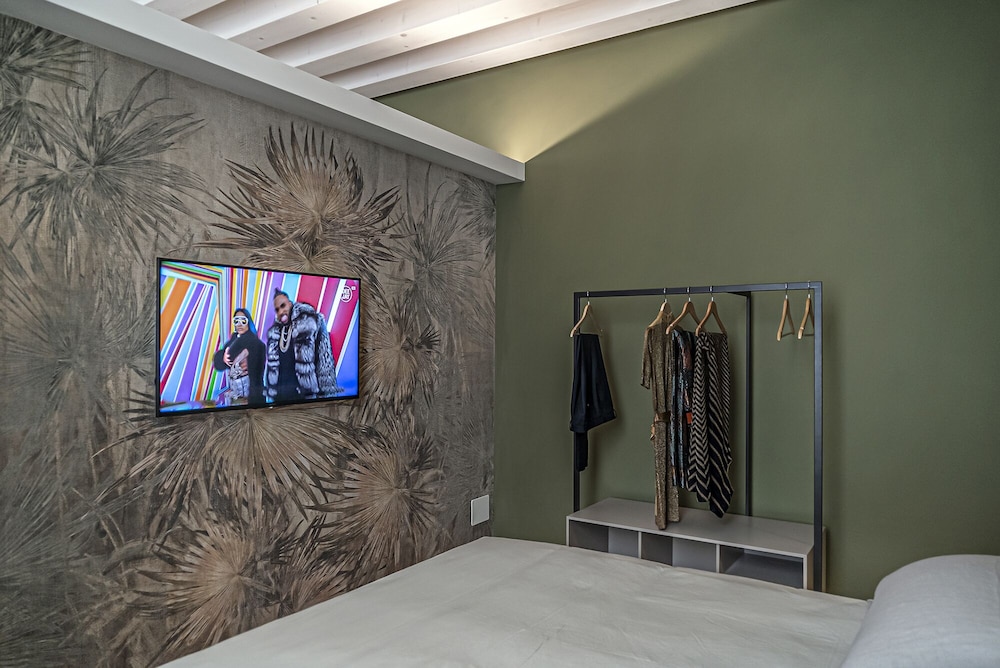 ---
Minibar (Deluxe Apartment (Spergher) – Minibar)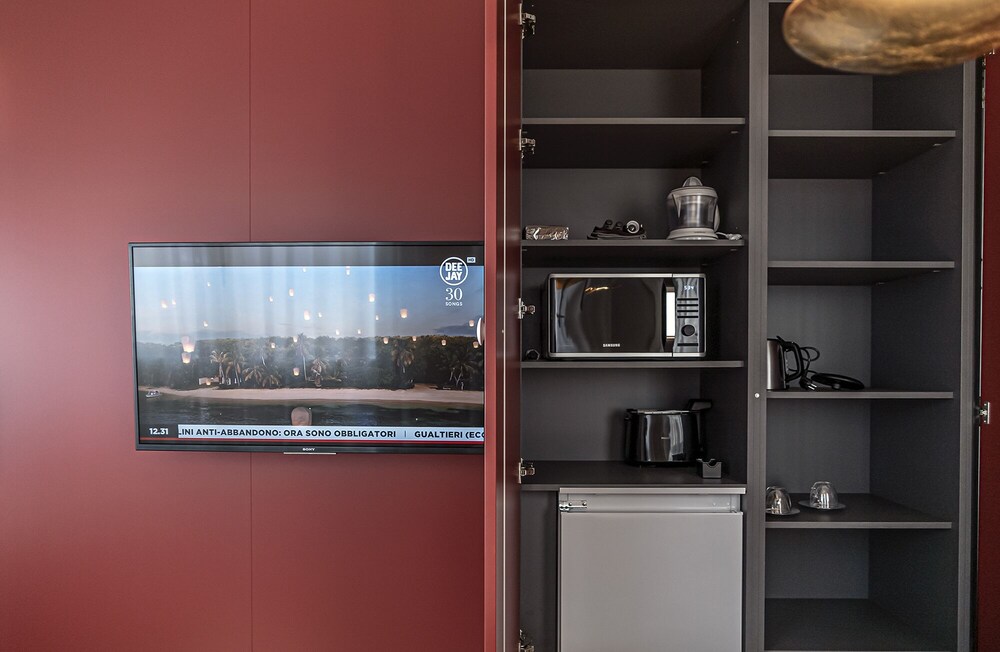 ---
Exterior detail (Exterior detail)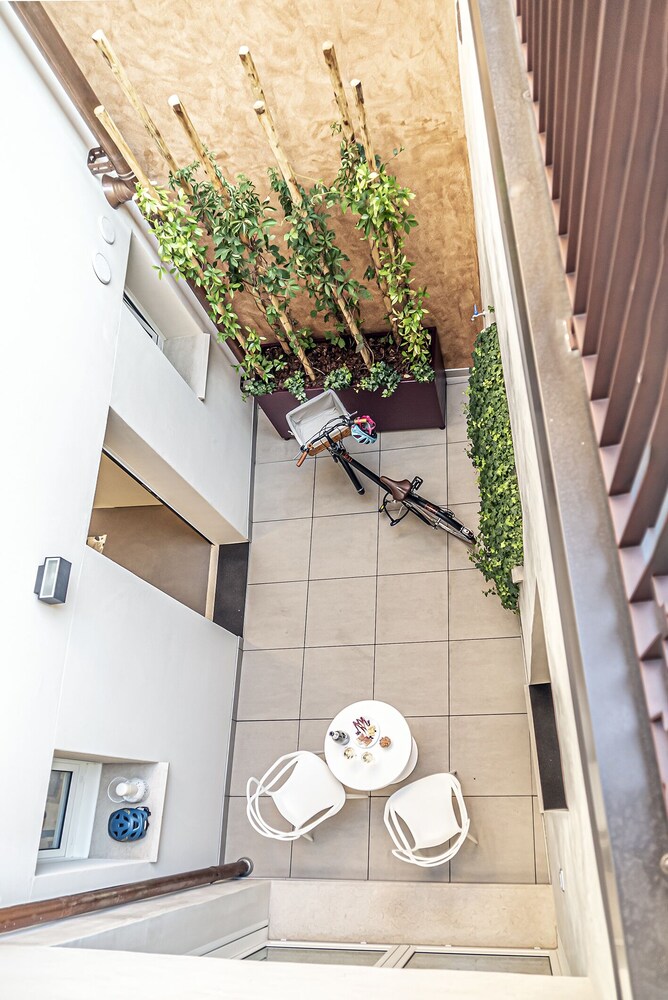 ---
Exterior (Exterior)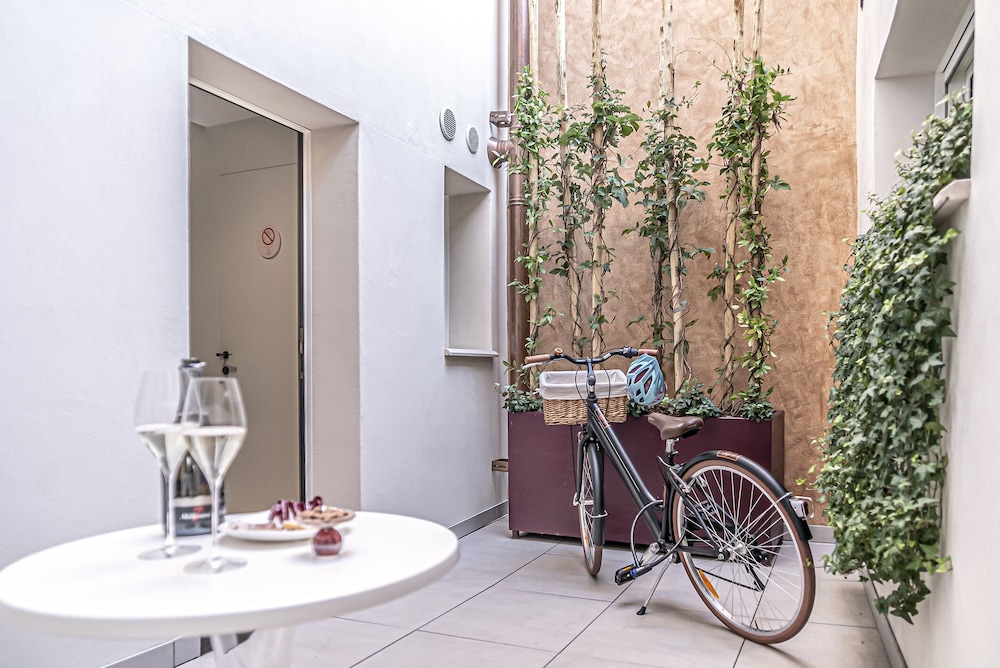 ---
Exterior detail (Exterior detail)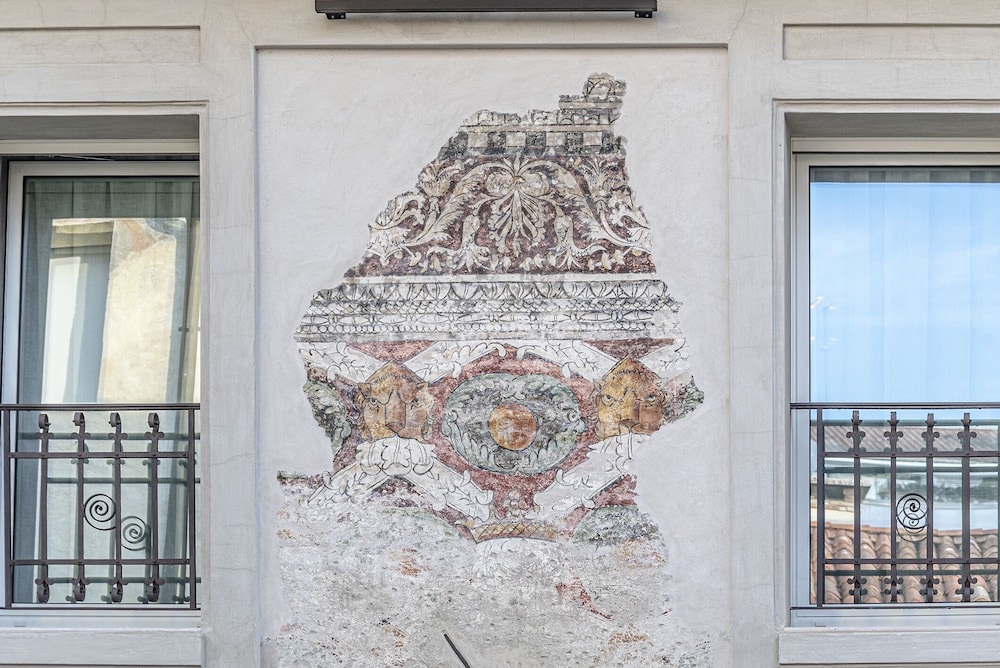 ---
Parking (Parking)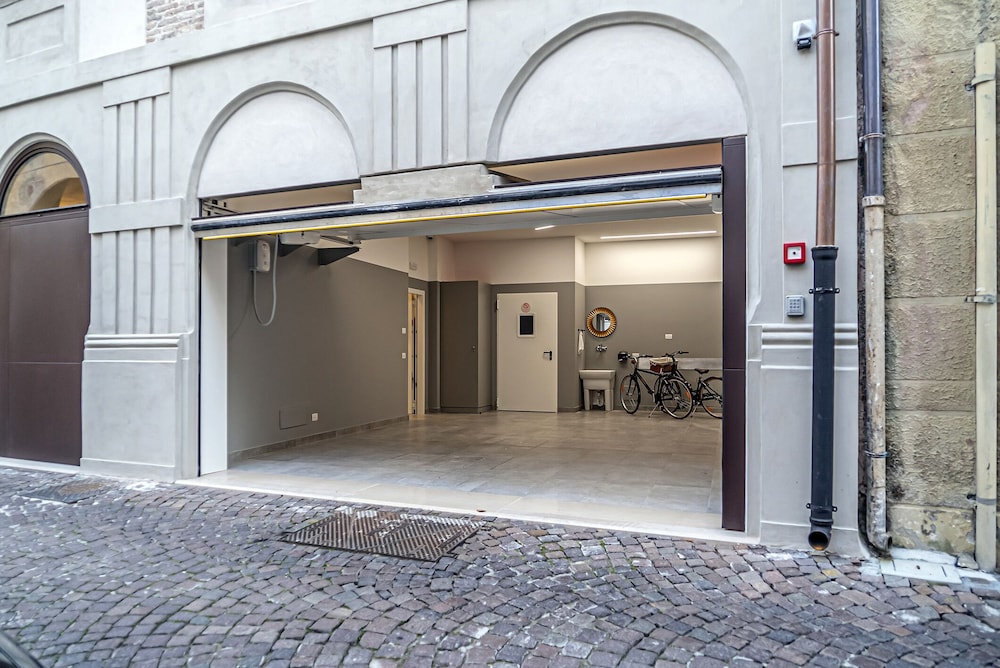 ---
Interior Entrance (Interior Entrance)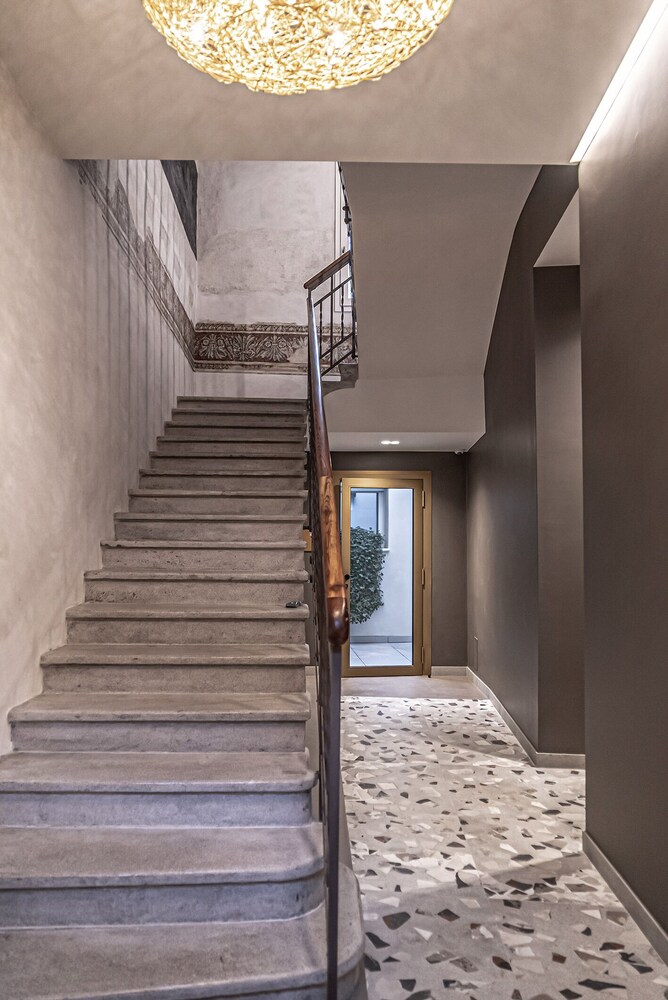 ---
Interior Entrance (Interior Entrance)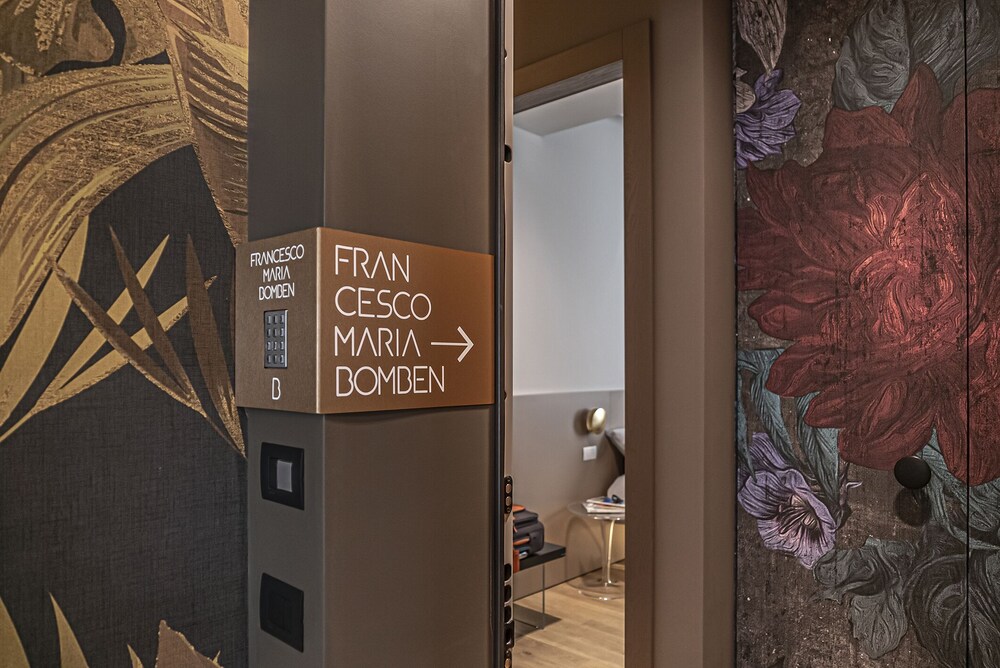 ---
Interior Detail (Interior Detail)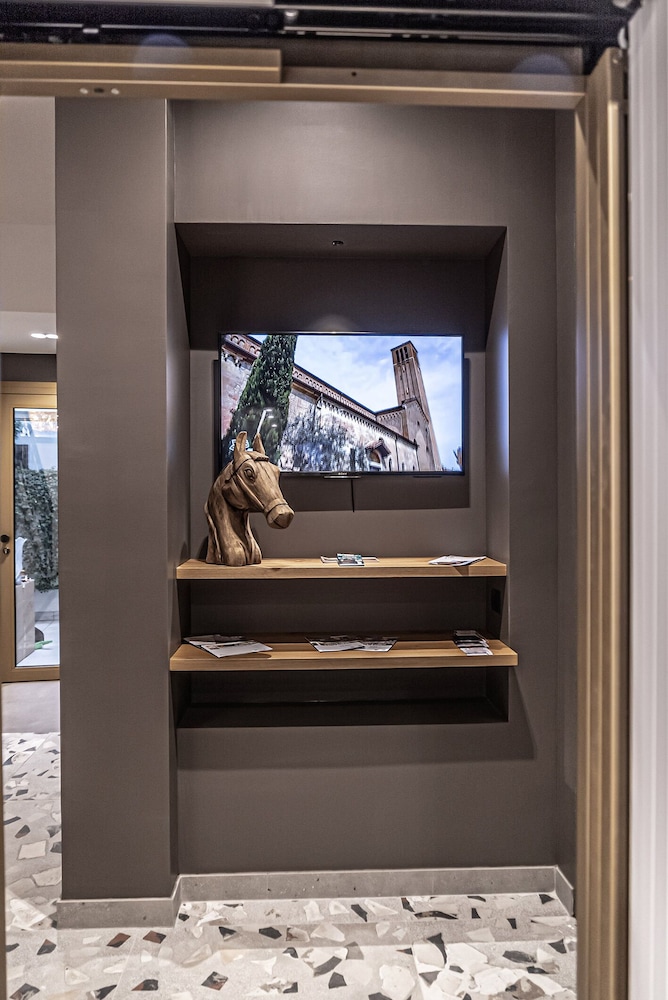 ---
Lift (Lift)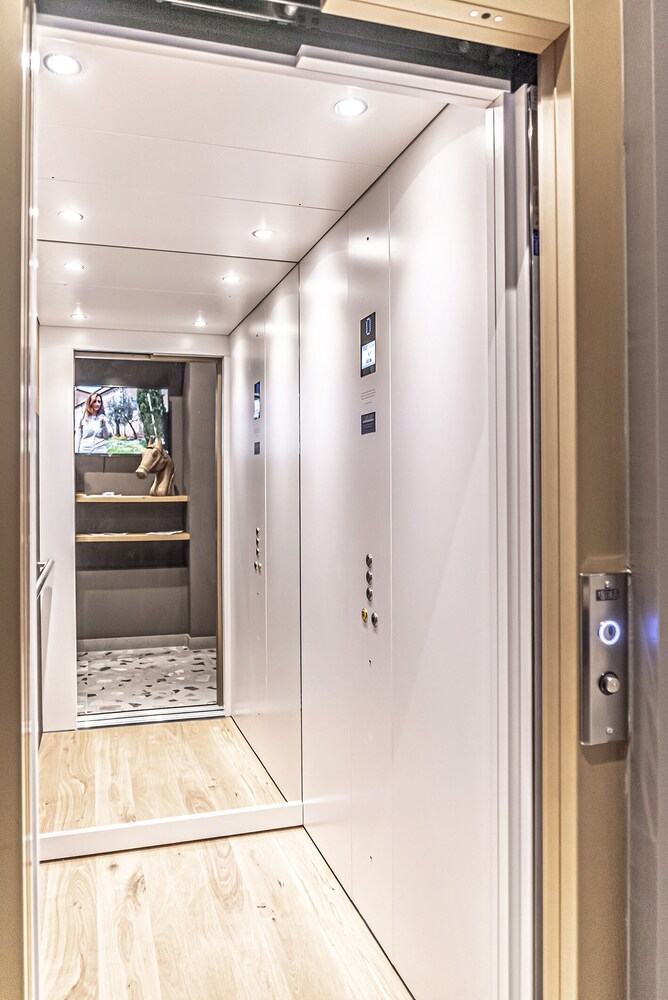 ---
Handrails in stairways (Handrails in stairways)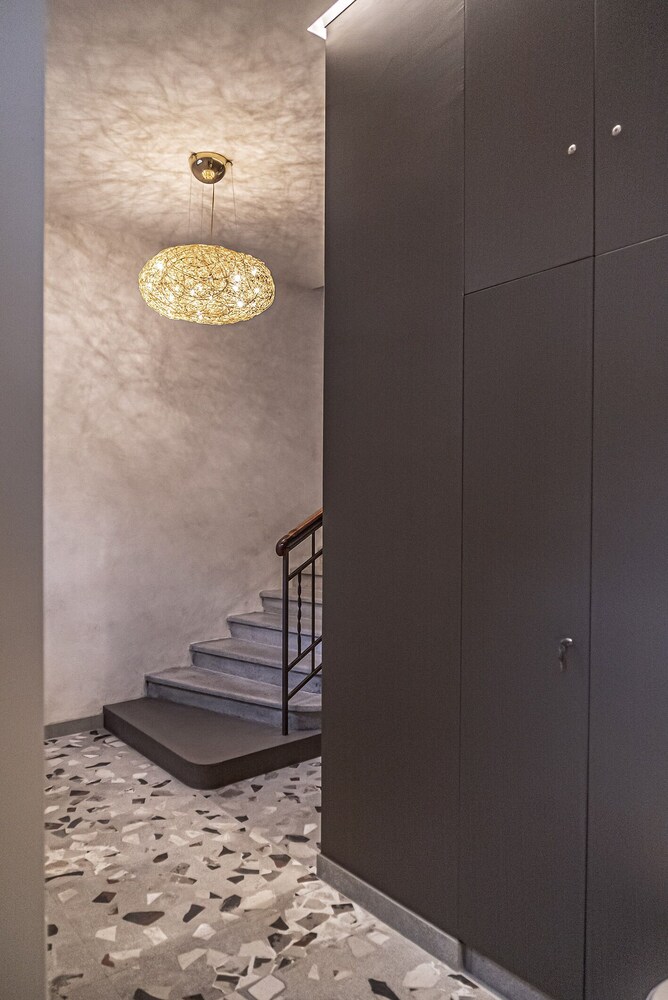 ---
Living Room (Deluxe Apartment (Spergher) – Living Room)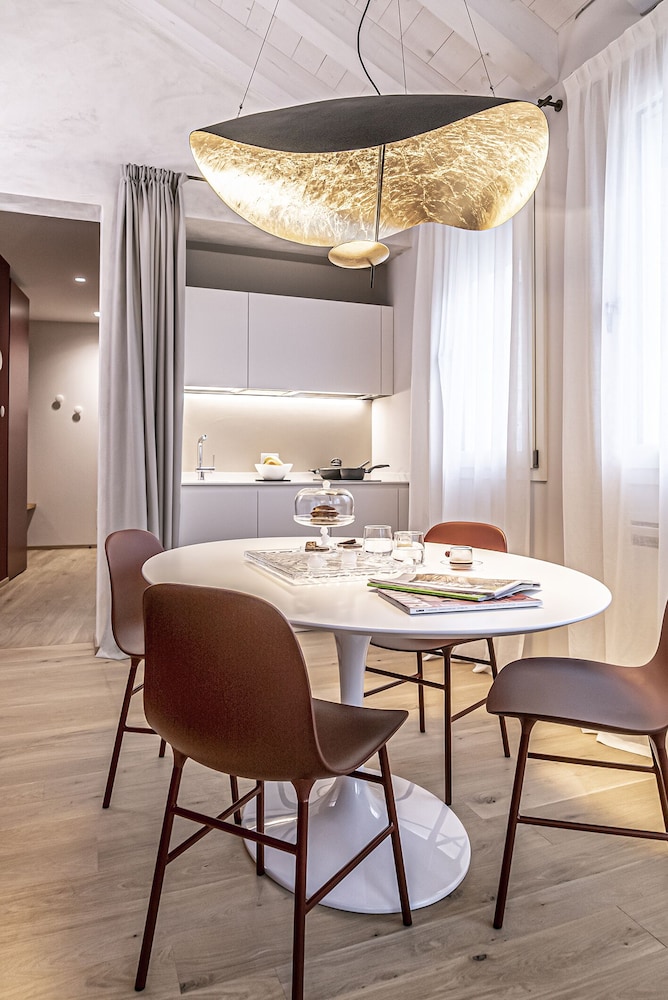 ---
Living Area (Deluxe Apartment (Pozzobon) – Living Area)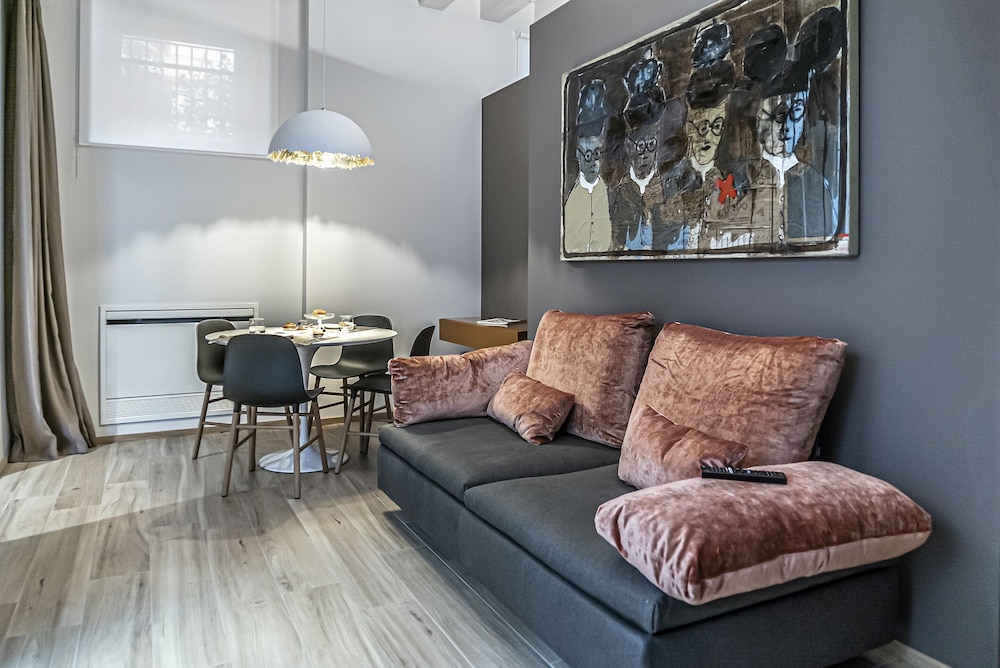 ---
Bathroom (Deluxe Apartment, 2 Bedrooms, City View (Mazzotti) – Bathroom)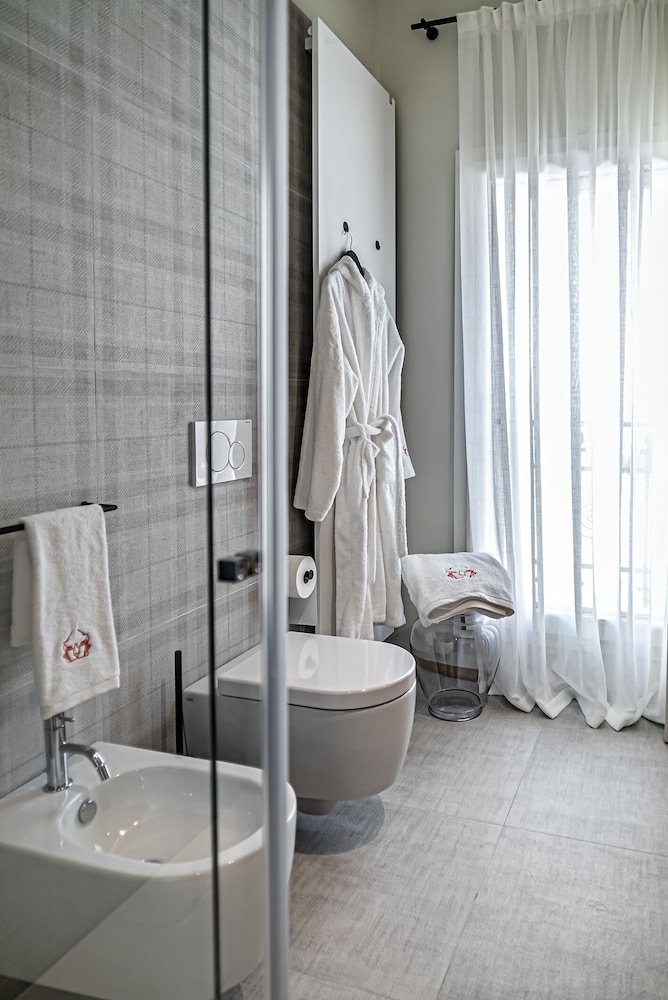 ---
Bathroom (Deluxe Apartment (Spergher) – Bathroom)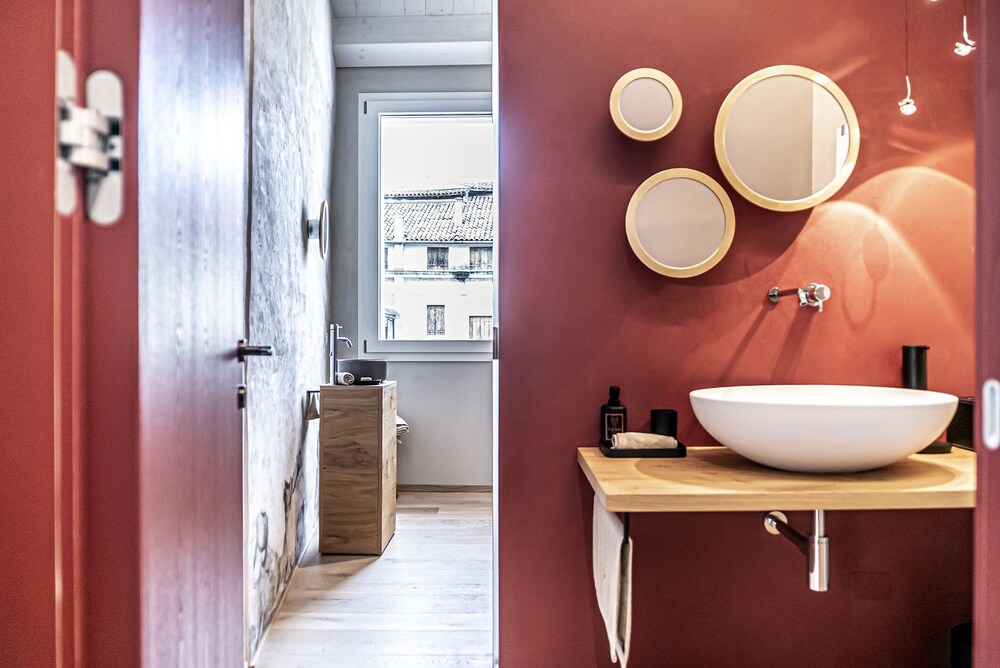 ---
Bathroom Sink (Deluxe Apartment (Spergher) – Bathroom Sink)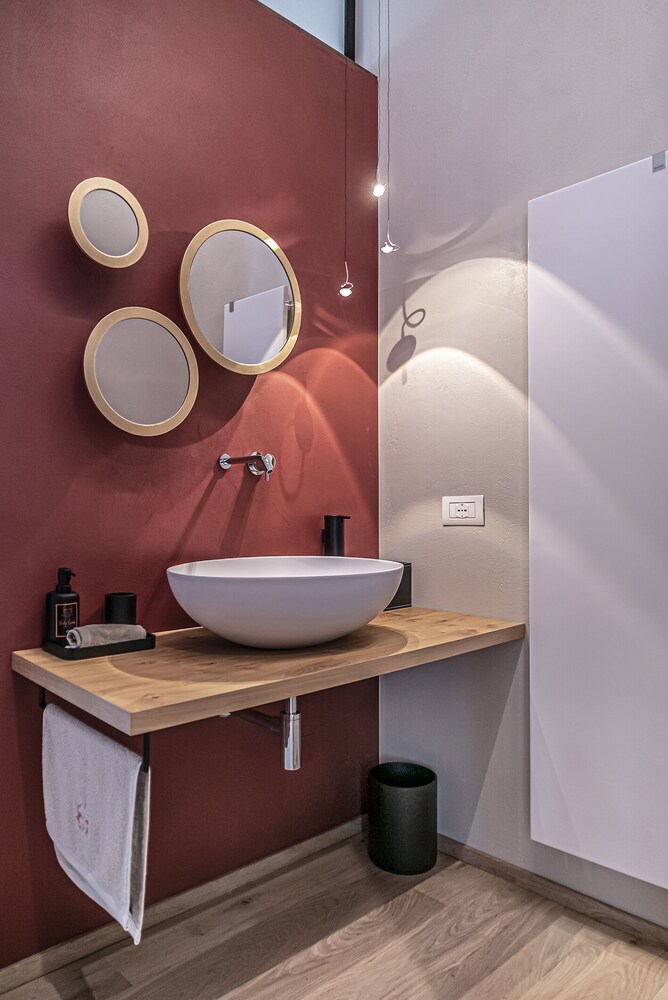 ---
Television (Deluxe Apartment, 1 King Bed, City View (Cancian) – Television)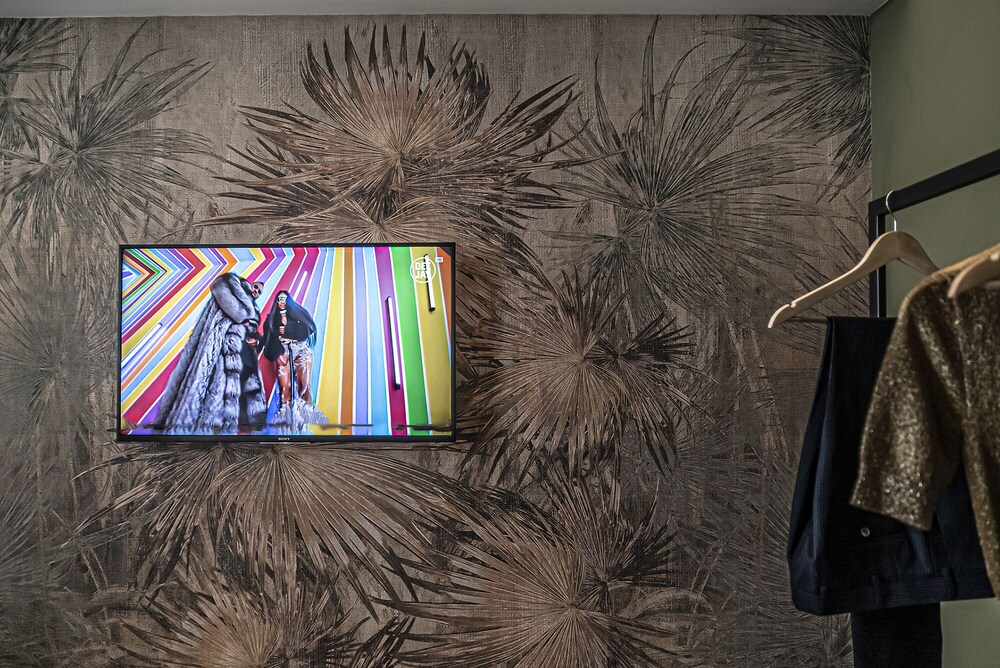 ---
Parking (Parking)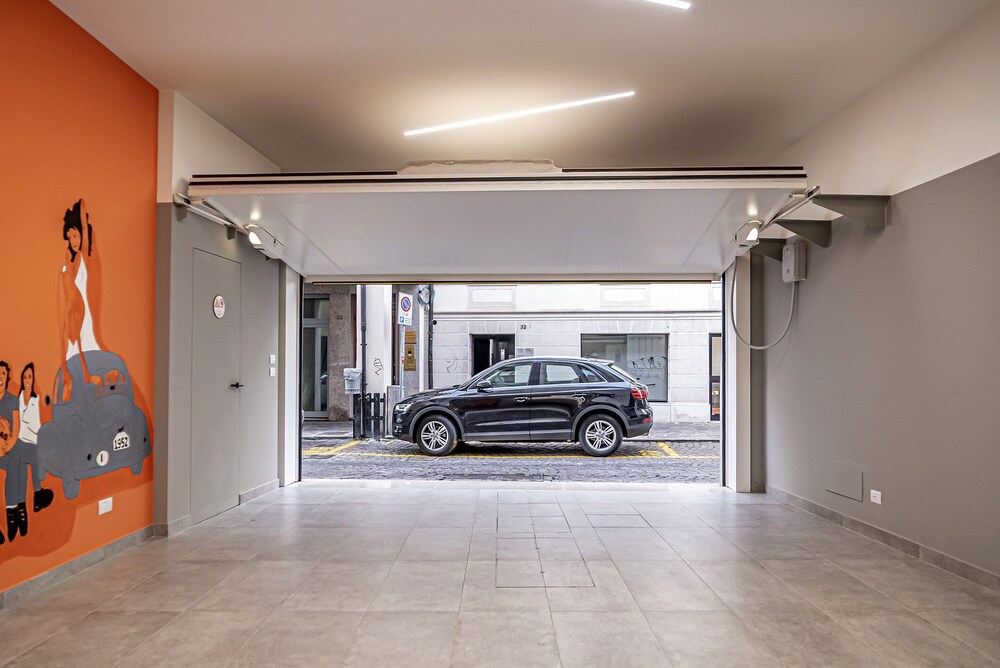 ---
Hallway (Hallway)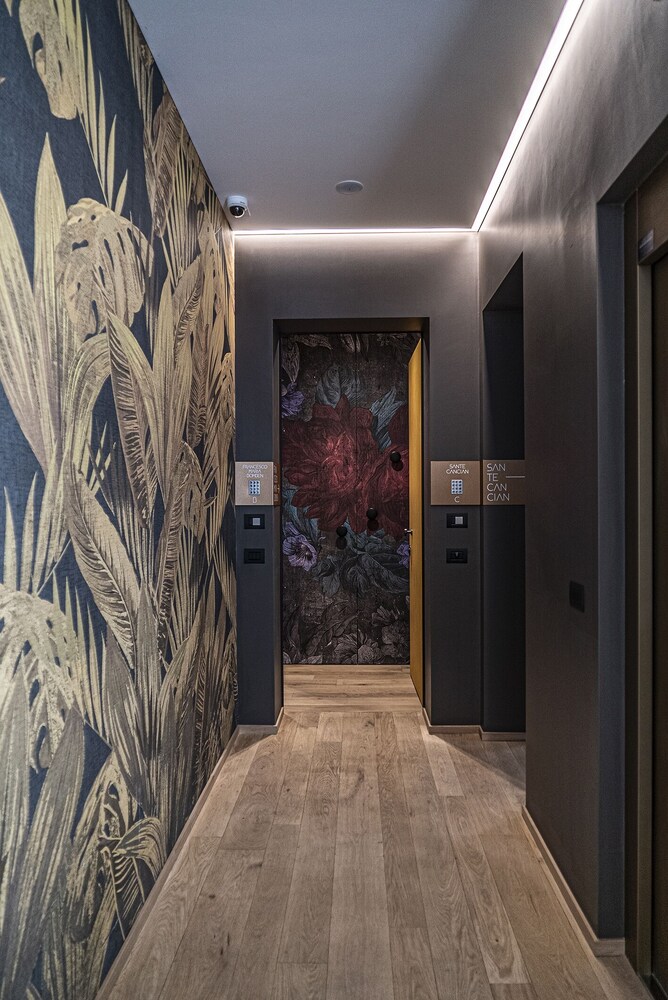 ---
Living Area (Deluxe Apartment (Spergher) – Living Area)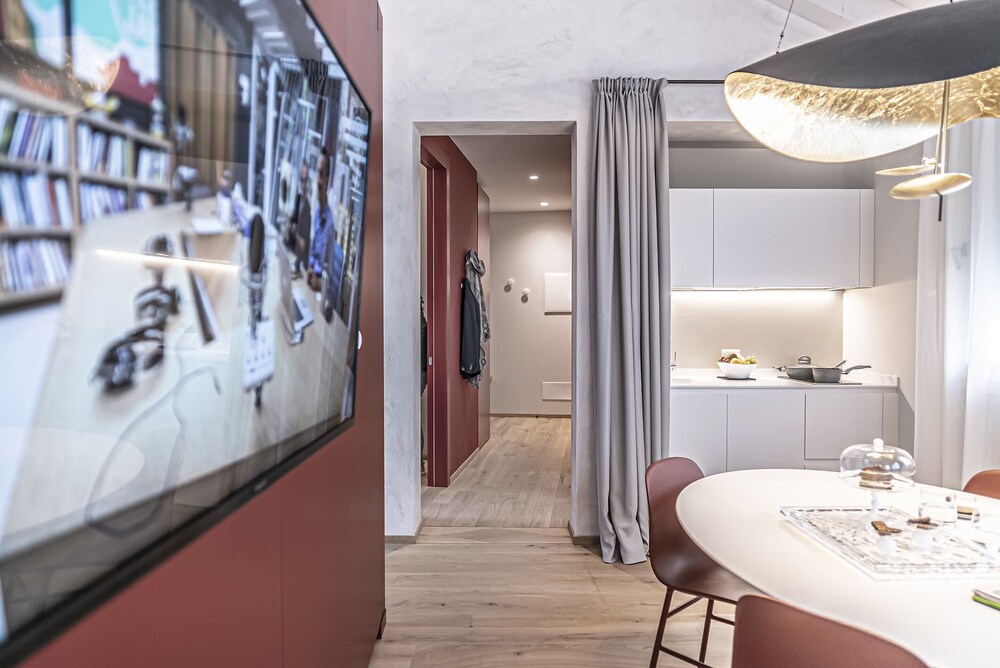 ---
Living Area (Deluxe Apartment, 1 King Bed, City View (Cancian) – Living Area)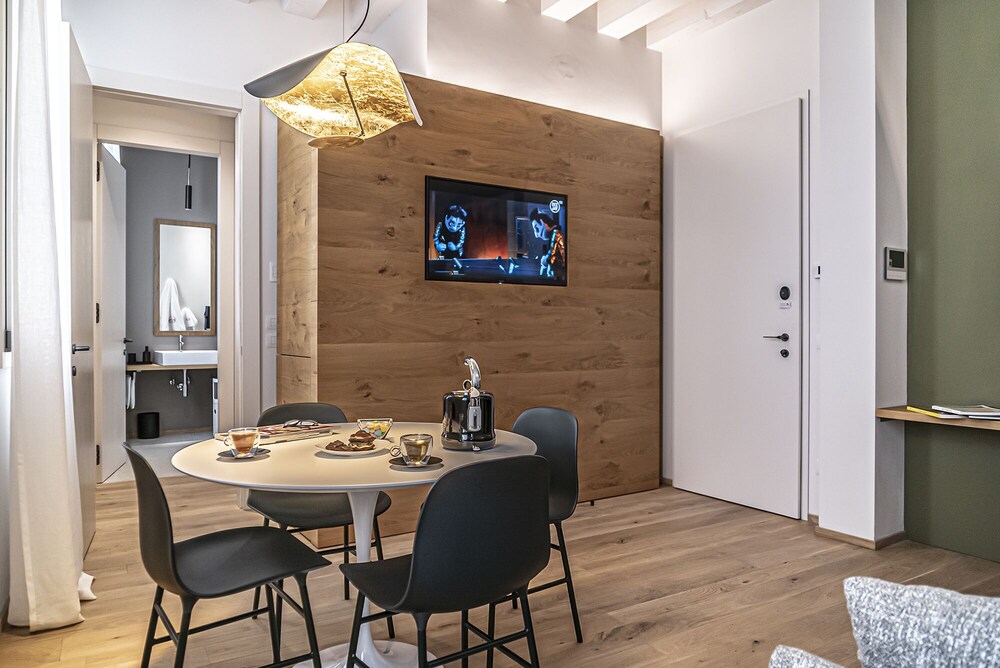 ---
Bathroom (Deluxe Apartment (Pozzobon) – Bathroom)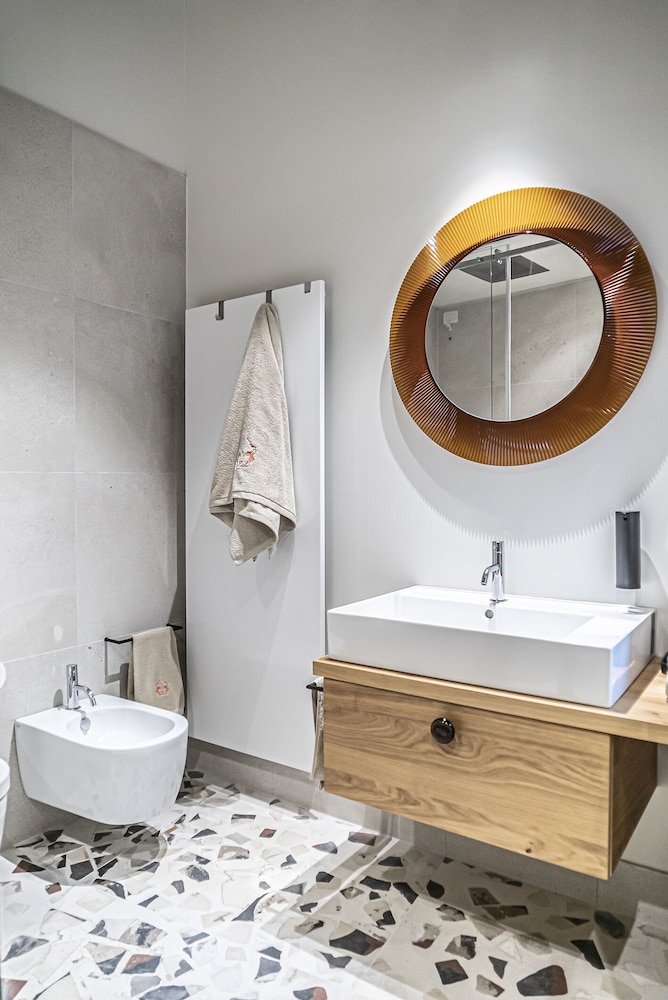 ---
Bathroom (Deluxe Apartment (Pozzobon) – Bathroom)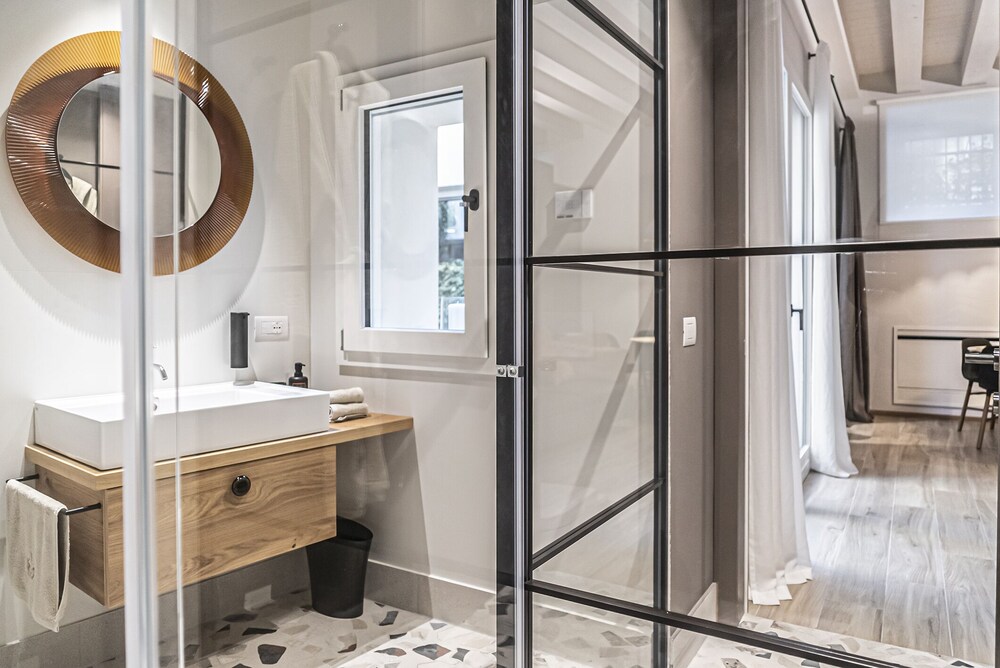 ---
Bathroom Amenities (Deluxe Apartment (Pozzobon) – Bathroom Amenities)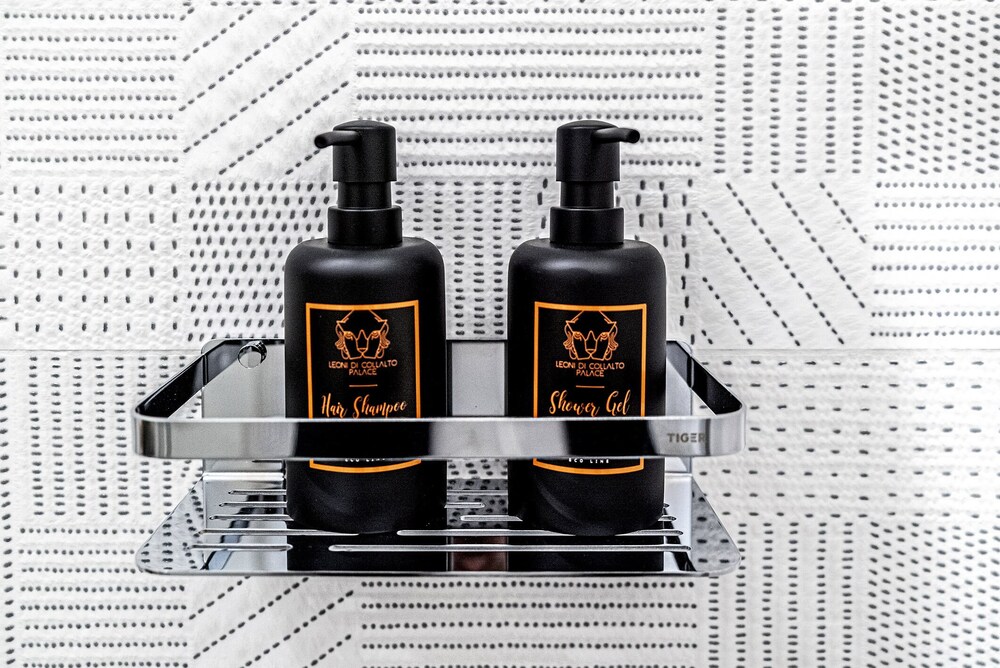 ---
Hallway (Hallway)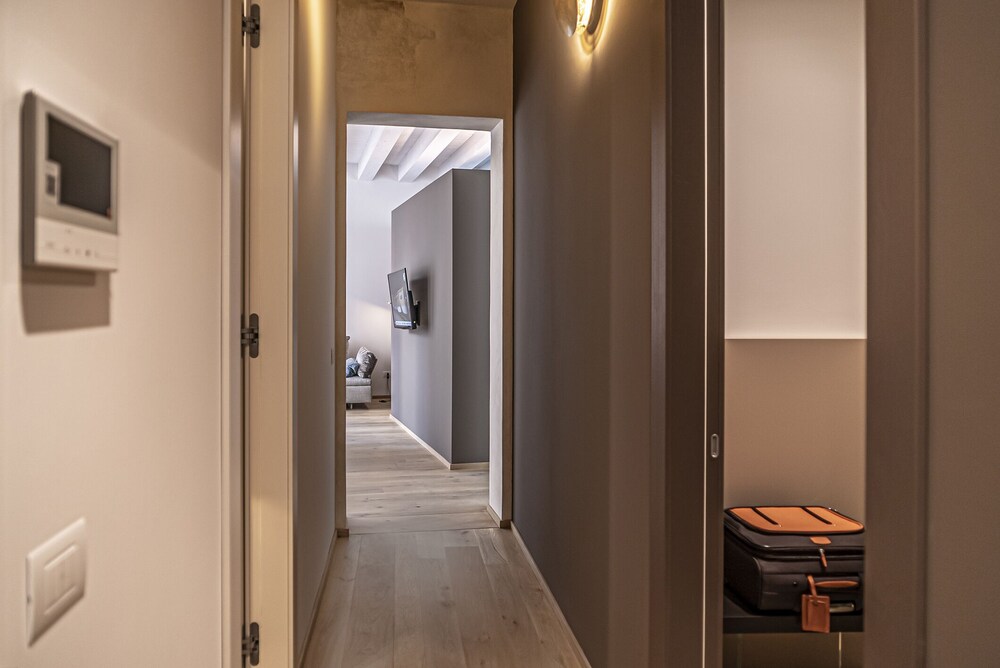 ---
Living Room (Exclusive Apartment (Bomben) – Living Room)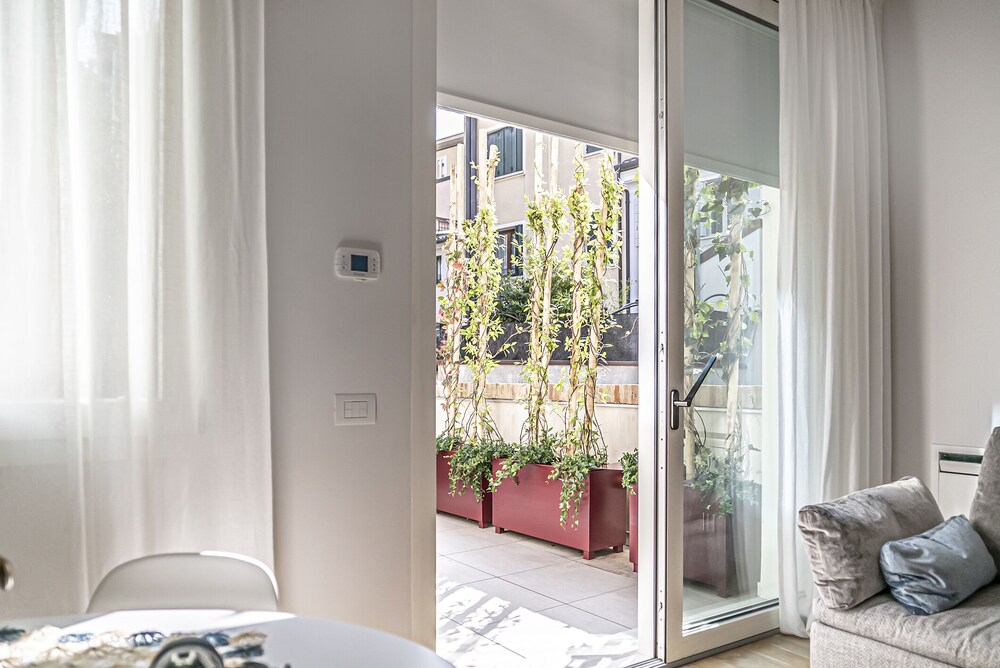 ---
Living Area (Deluxe Apartment (Pozzobon) – Living Area)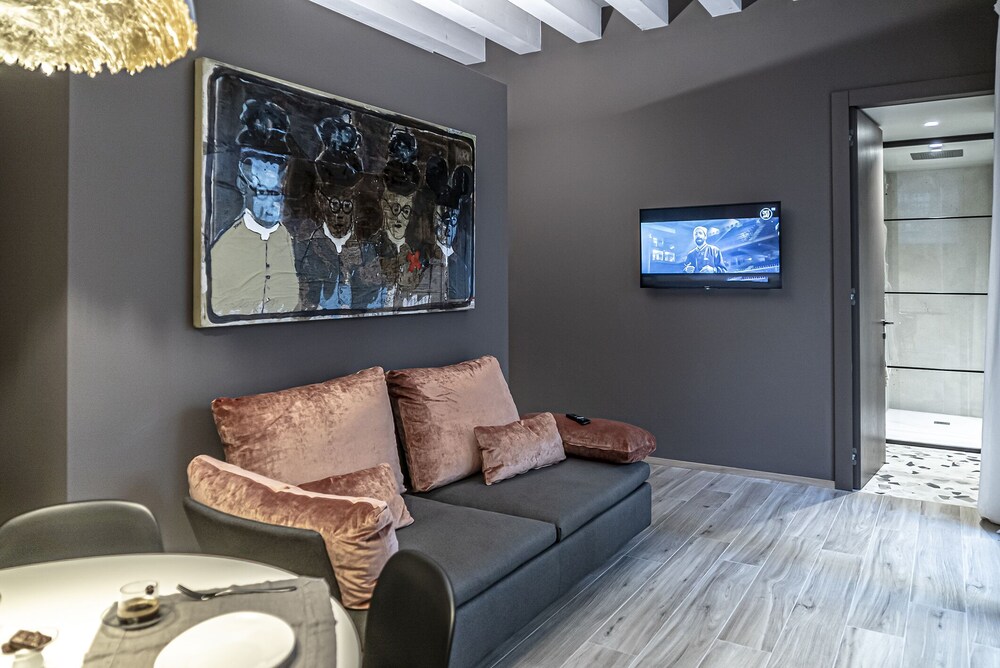 ---
Bathroom (Exclusive Apartment (Bomben) – Bathroom)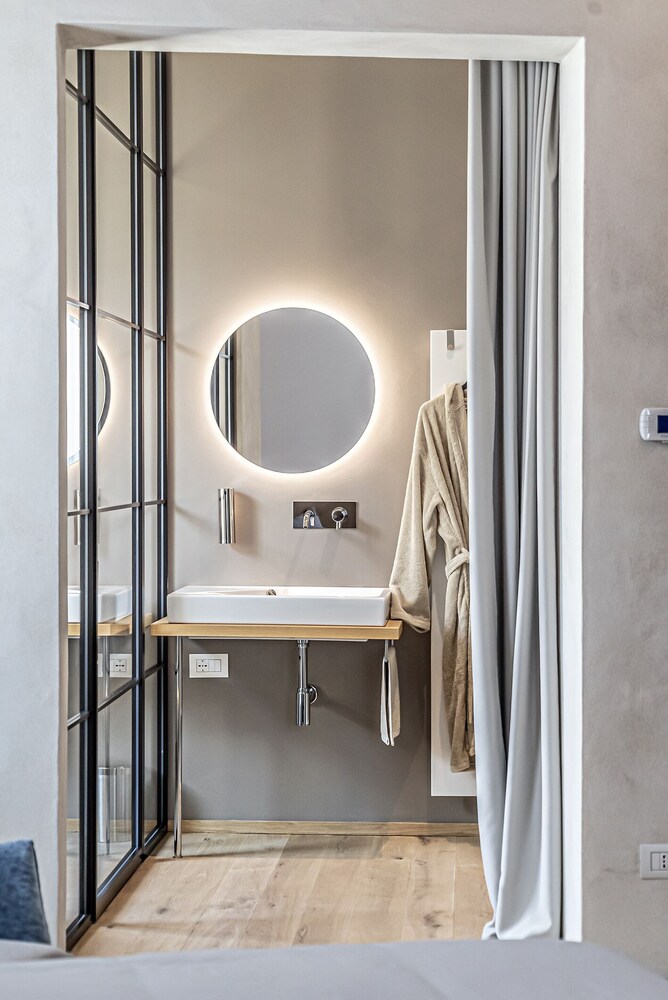 ---
Bathroom (Exclusive Apartment (Bomben) – Bathroom)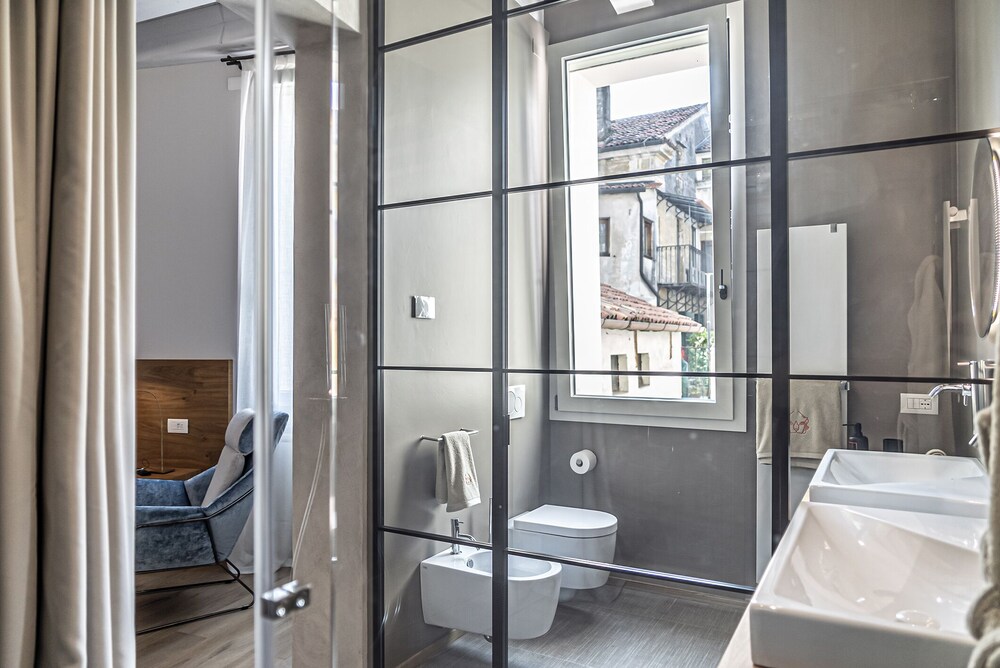 ---
Bathroom Sink (Deluxe Apartment (Spergher) – Bathroom Sink)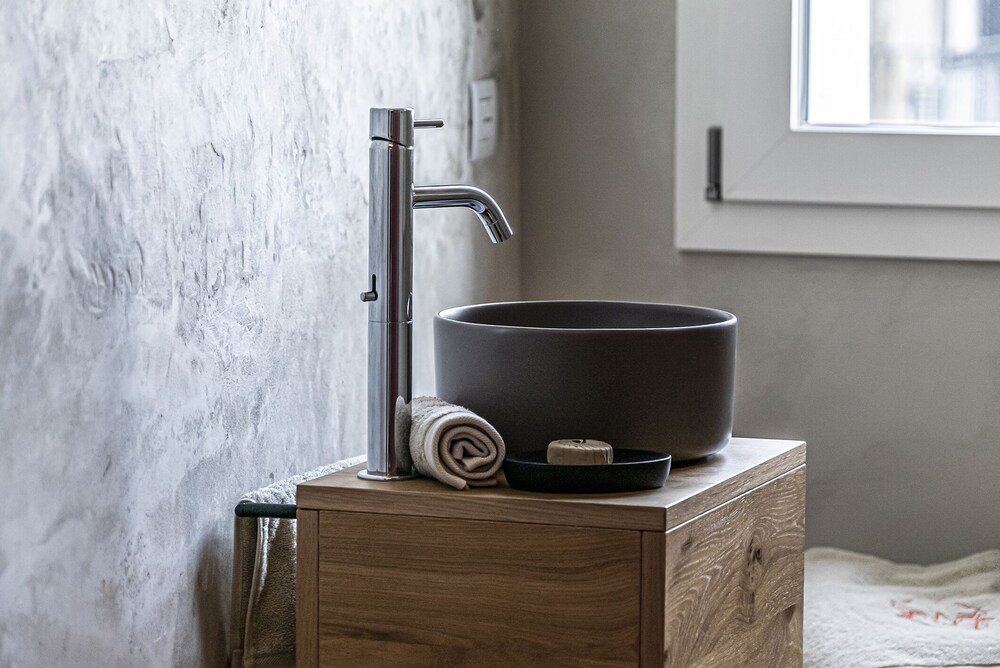 ---
Living Area (Deluxe Apartment (Spergher) – Living Area)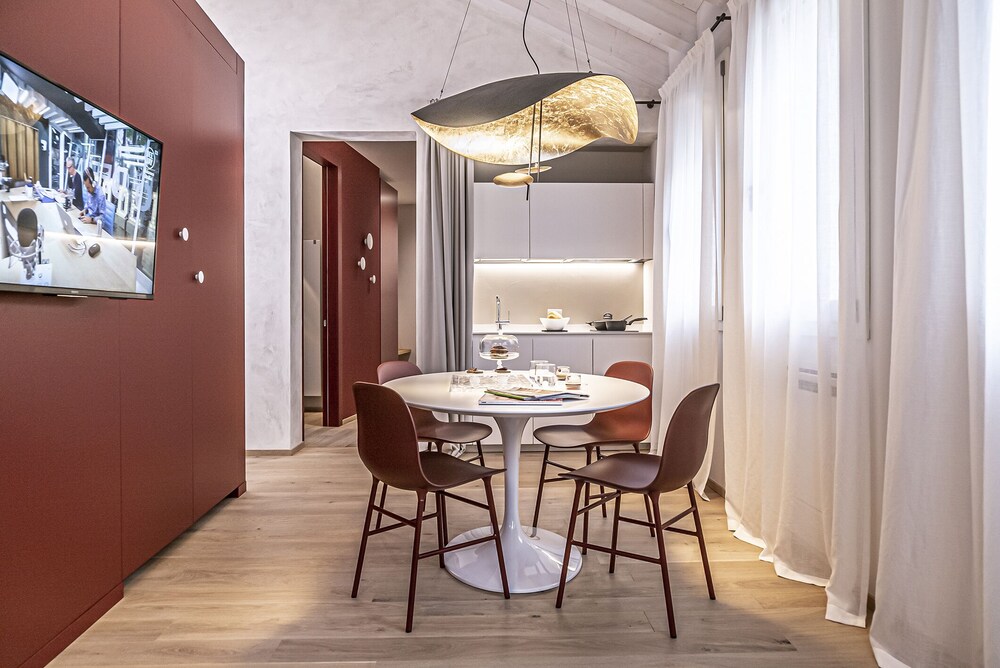 ---
In-Room Dining (Deluxe Apartment, 2 Bedrooms, City View (Mazzotti) – In-Room Dining)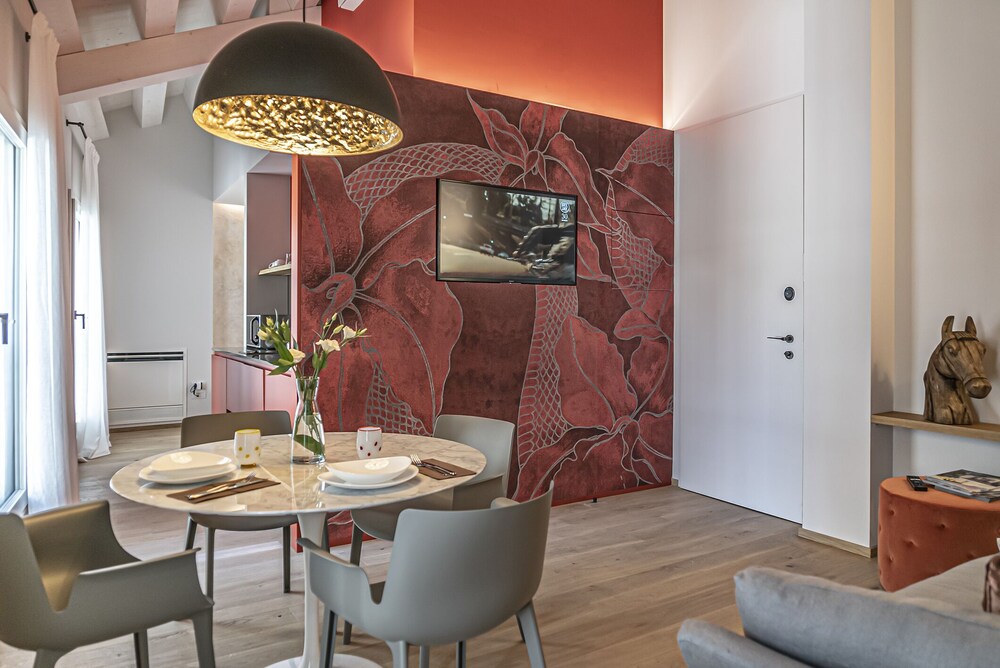 ---
Bathroom (Deluxe Apartment, 1 King Bed, City View (Cancian) – Bathroom)
---
Bathroom (Exclusive Apartment (Bomben) – Bathroom)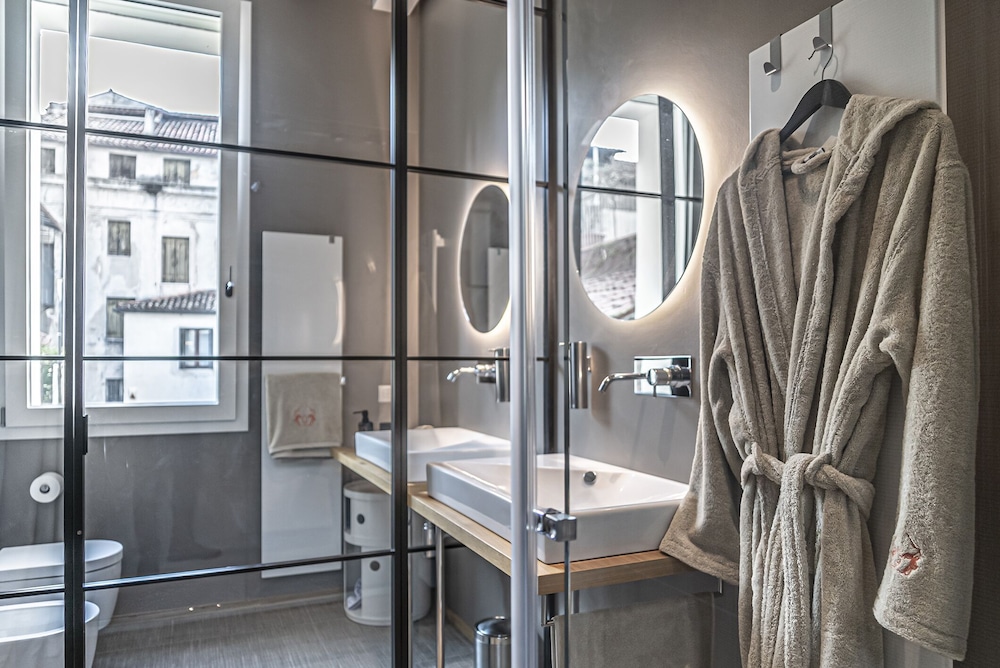 ---
Bathroom Sink (Deluxe Apartment (Spergher) – Bathroom Sink)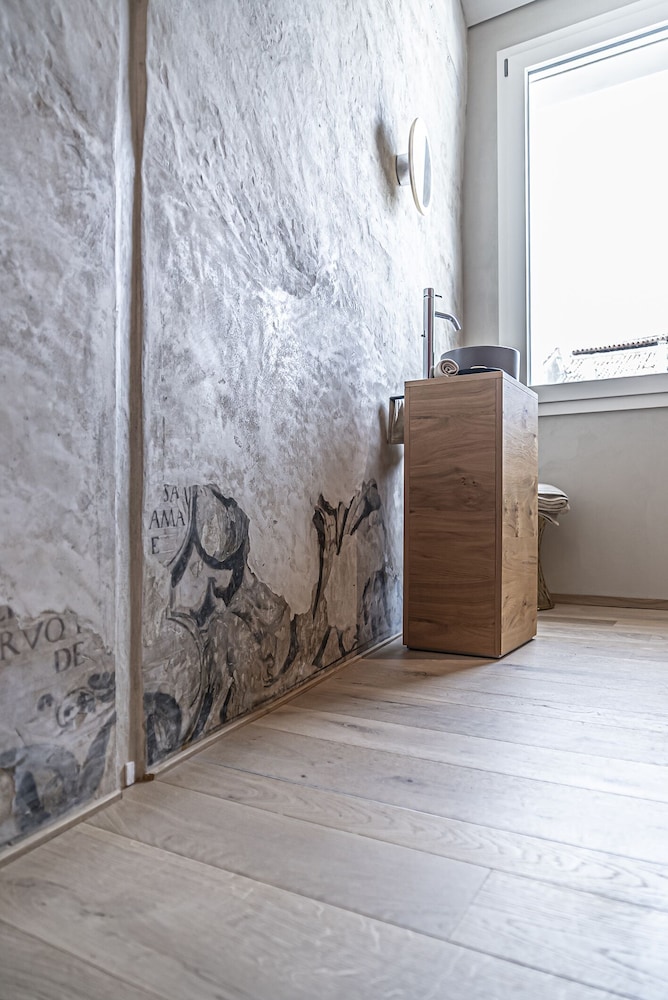 ---
Living Area (Deluxe Apartment (Spergher) – Living Area)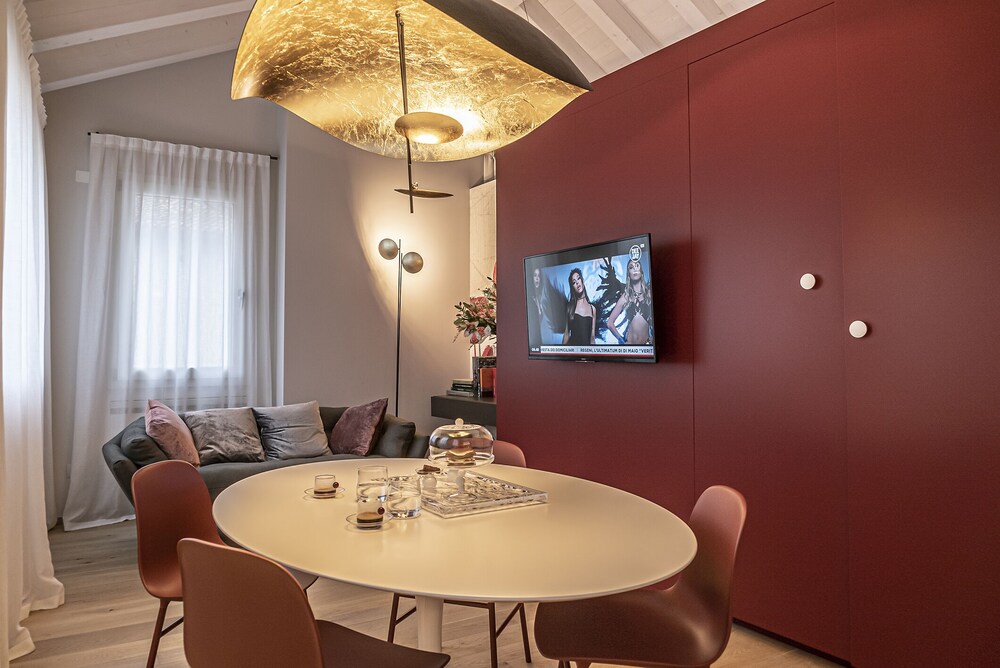 ---
Living Room (Exclusive Apartment (Bomben) – Living Room)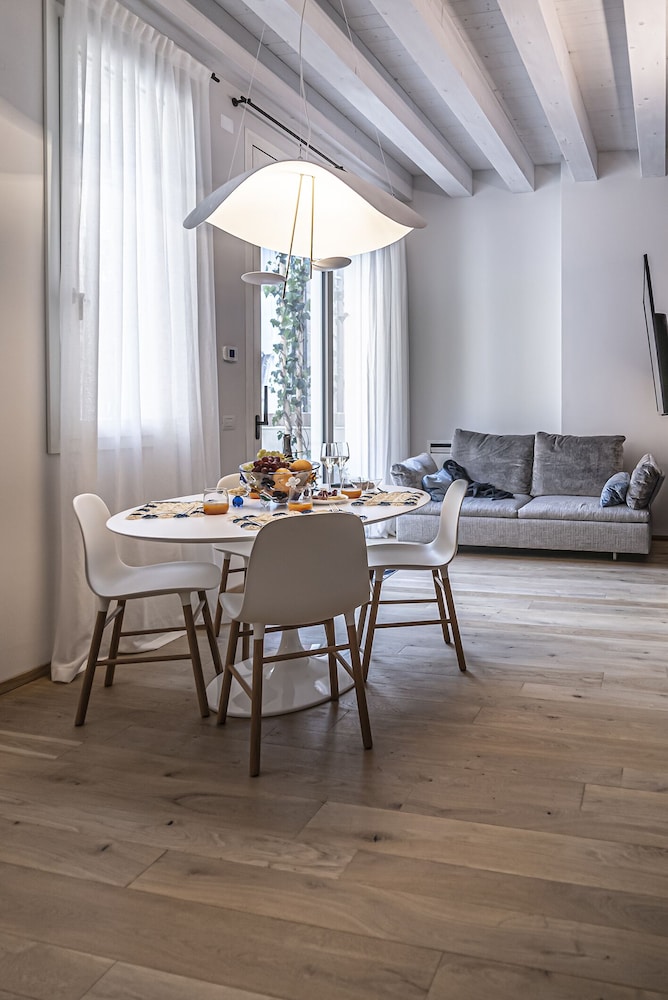 ---
Bathroom (Deluxe Apartment, 1 King Bed, City View (Cancian) – Bathroom)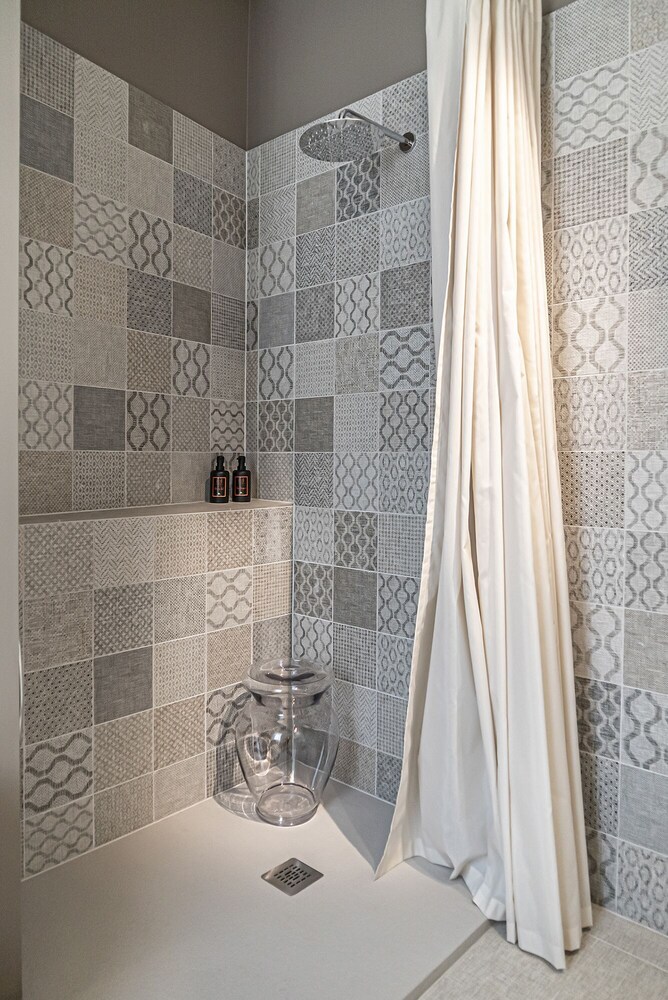 ---
Bathroom (Deluxe Apartment, 1 King Bed, City View (Cancian) – Bathroom)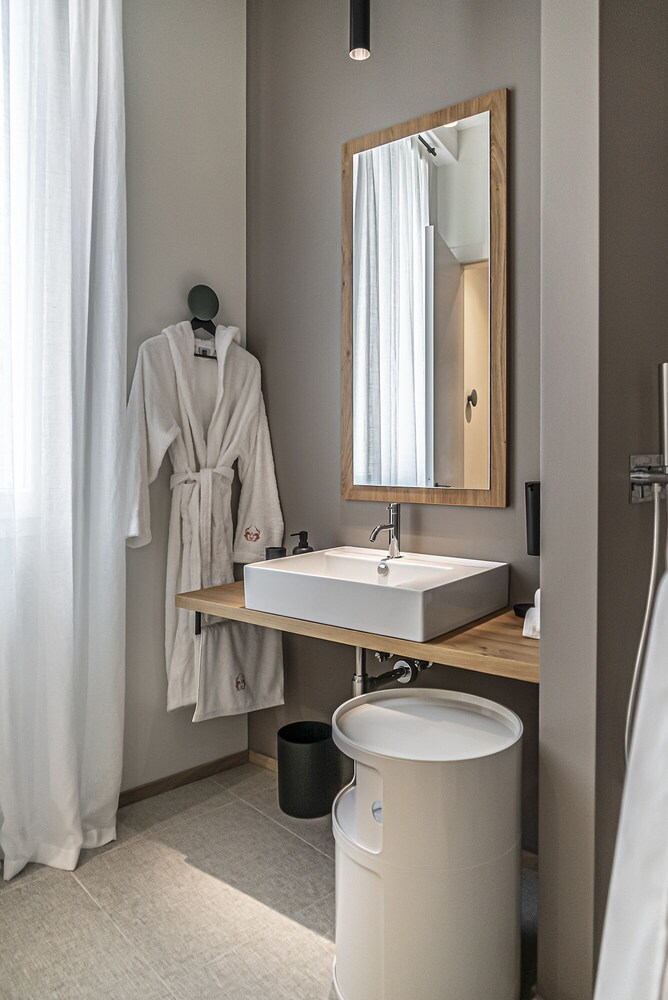 ---
Bathroom Shower (Deluxe Apartment, 1 King Bed, City View (Cancian) – Bathroom Shower)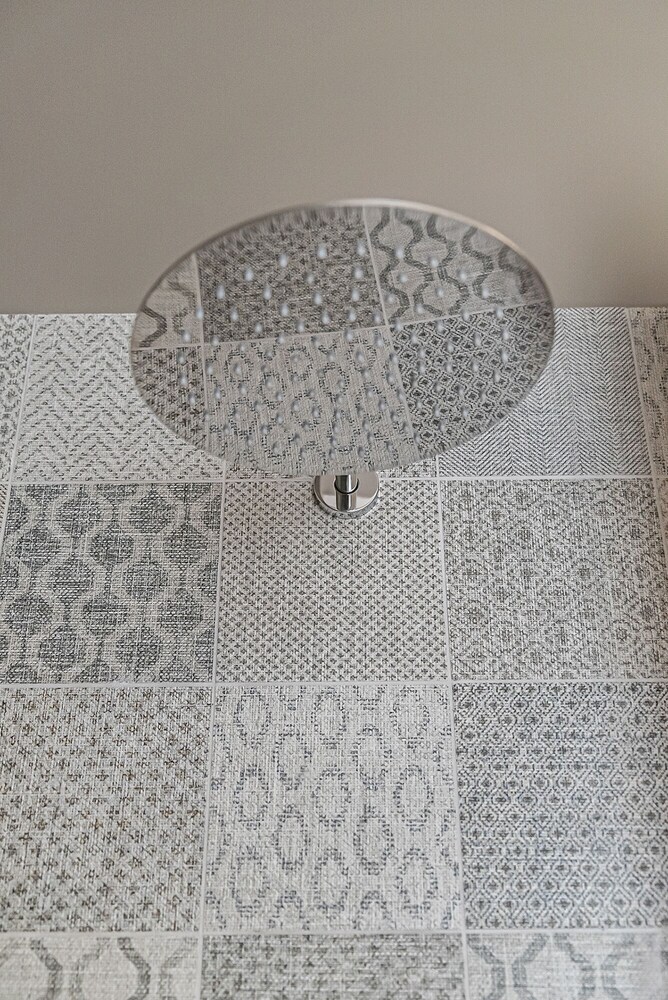 ---
Living Area (Deluxe Apartment, 2 Bedrooms, City View (Mazzotti) – Living Area)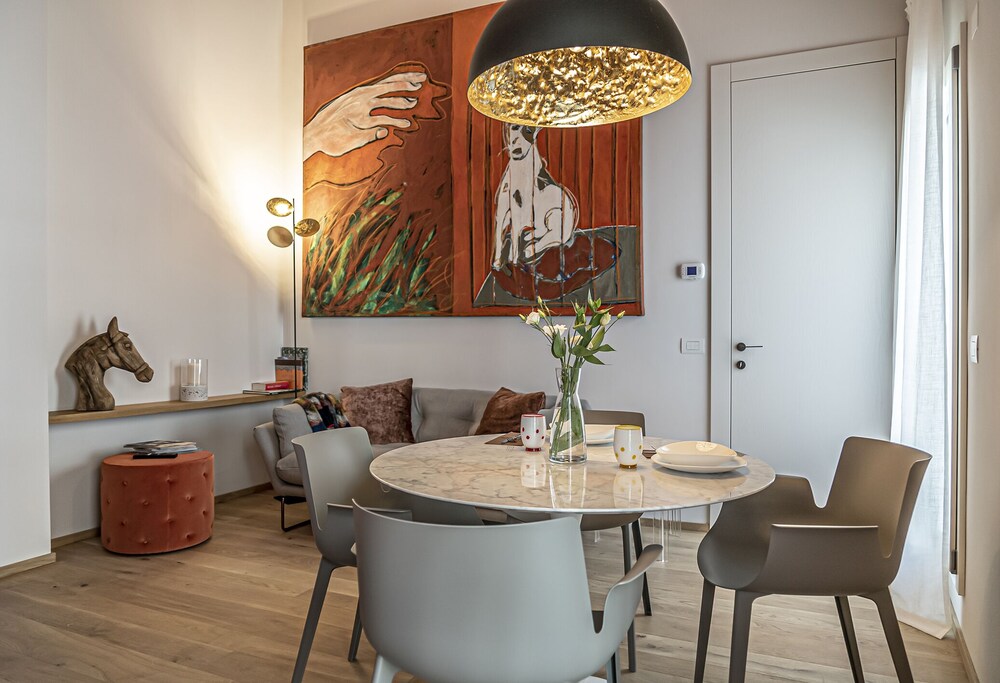 ---
Living Area (Deluxe Apartment, 1 King Bed, City View (Cancian) – Living Area)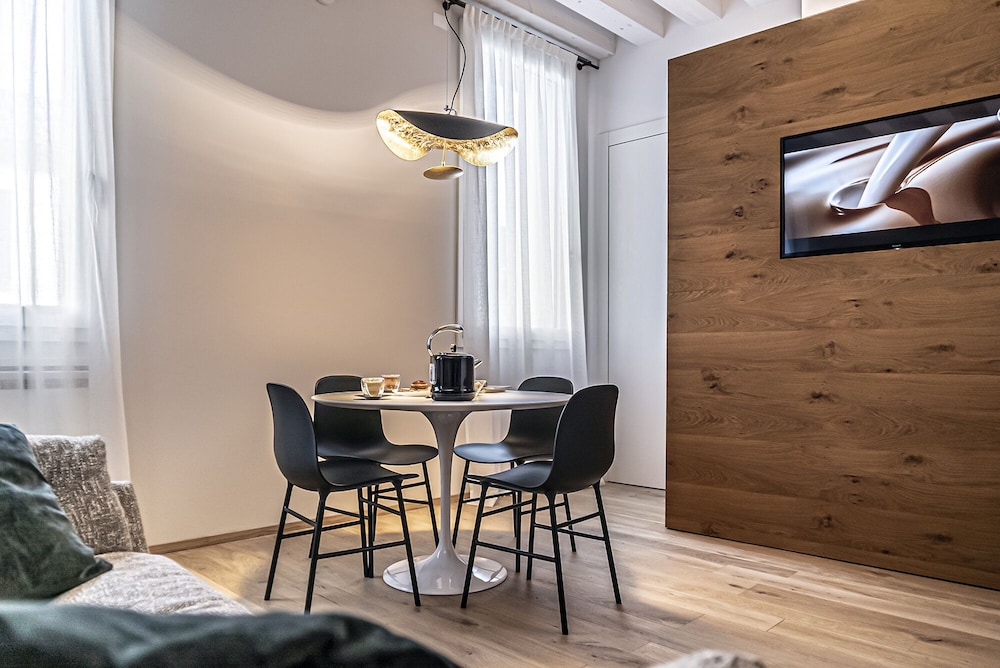 ---
Bathroom (Deluxe Apartment, 1 King Bed, City View (Cancian) – Bathroom)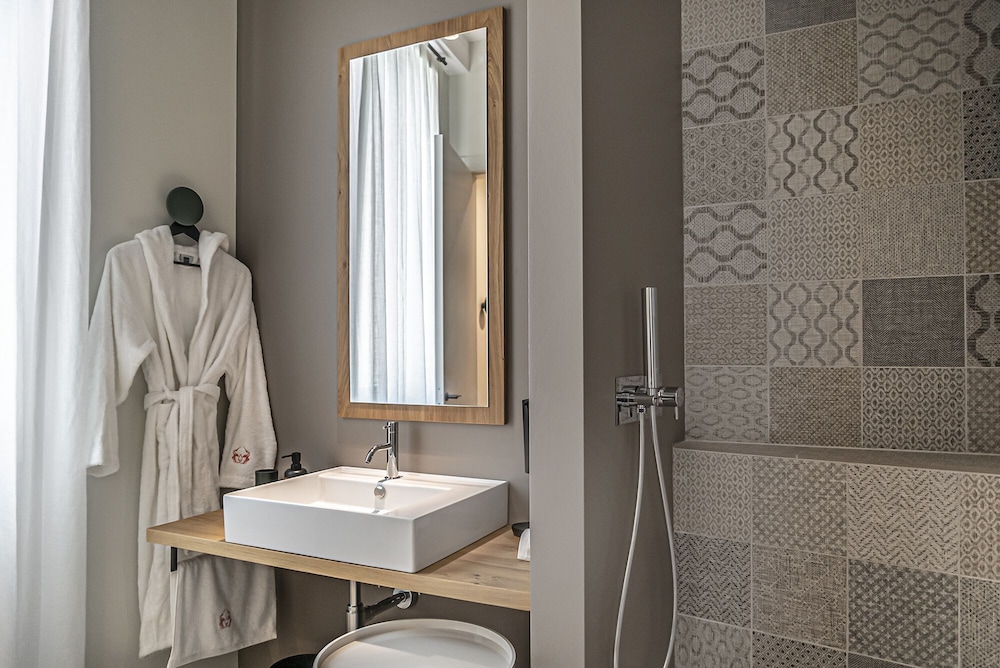 ---
Bathroom (Deluxe Apartment, 2 Bedrooms, City View (Mazzotti) – Bathroom)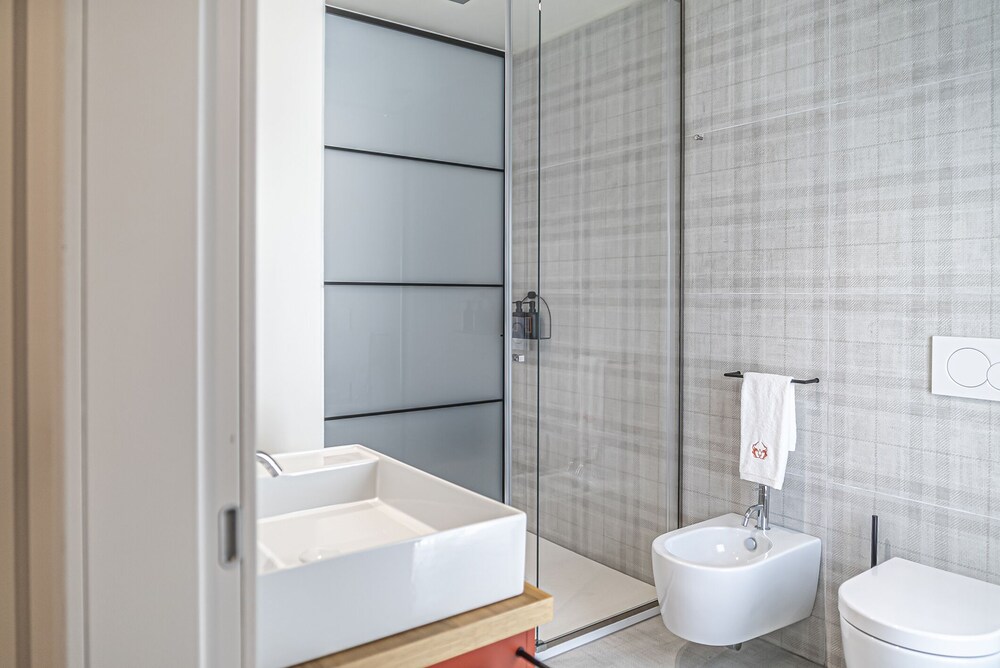 ---
Bathroom Shower (Deluxe Apartment (Spergher) – Bathroom Shower)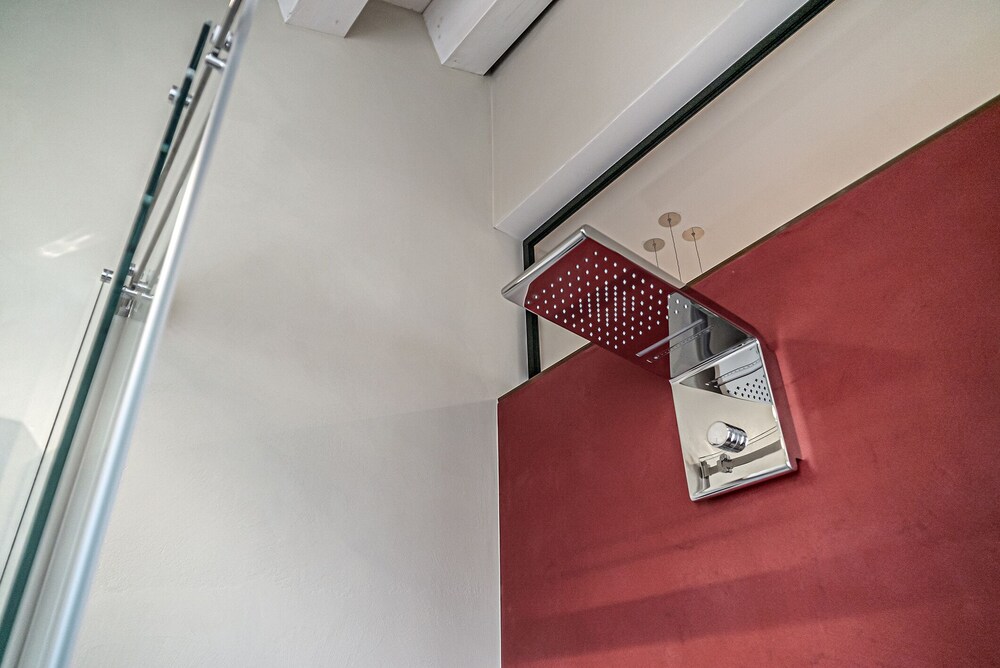 ---
Living Room (Deluxe Apartment, 2 Bedrooms, City View (Mazzotti) – Living Room)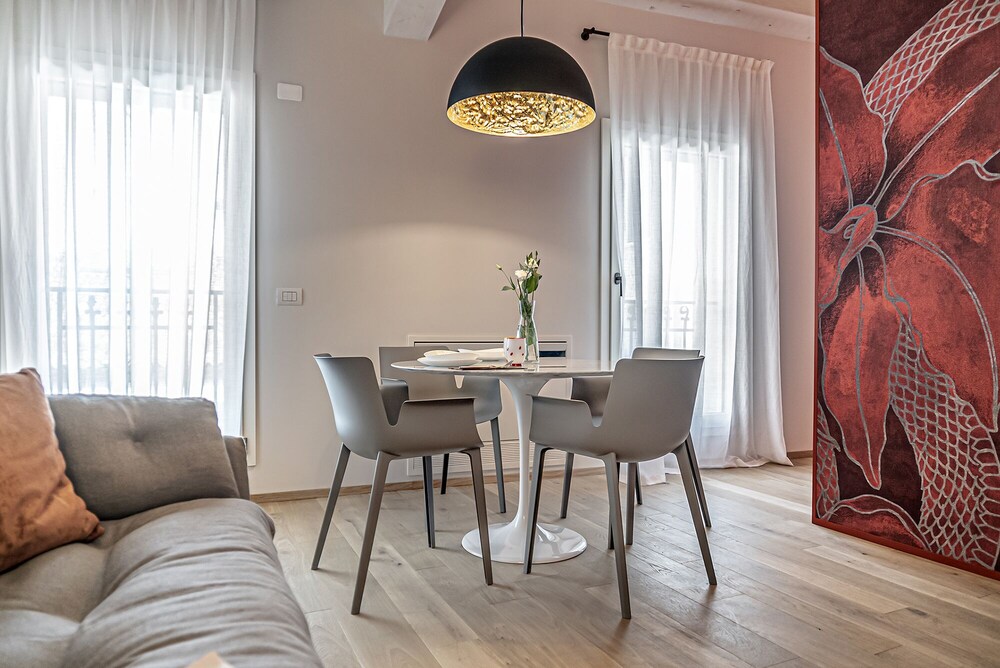 ---
Living Room (Deluxe Apartment (Spergher) – Living Room)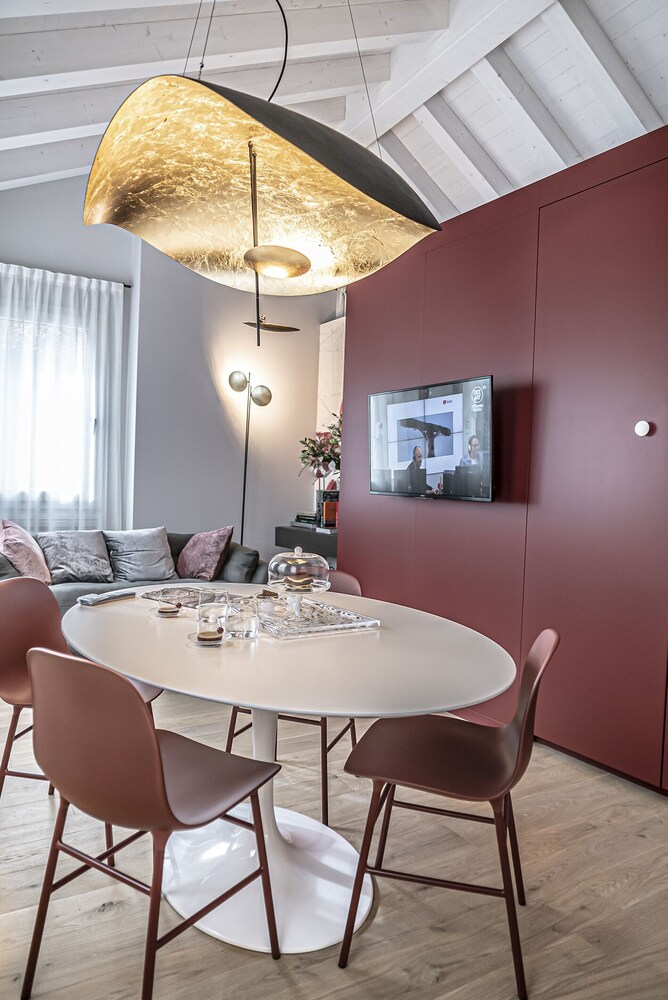 ---
Bathroom (Deluxe Apartment, 2 Bedrooms, City View (Mazzotti) – Bathroom)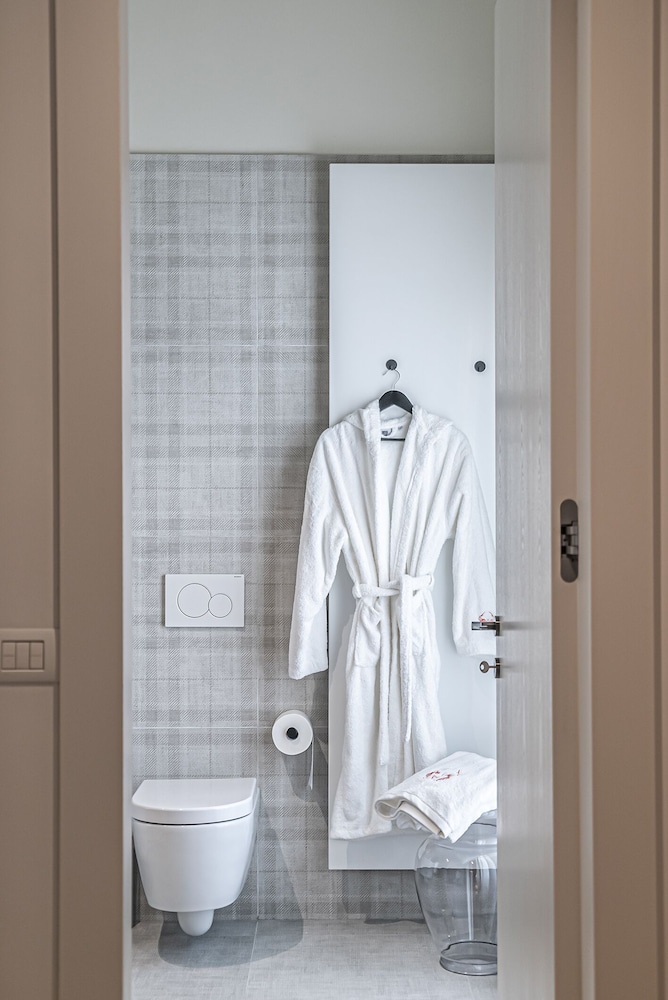 ---
Bathroom (Exclusive Apartment (Bomben) – Bathroom)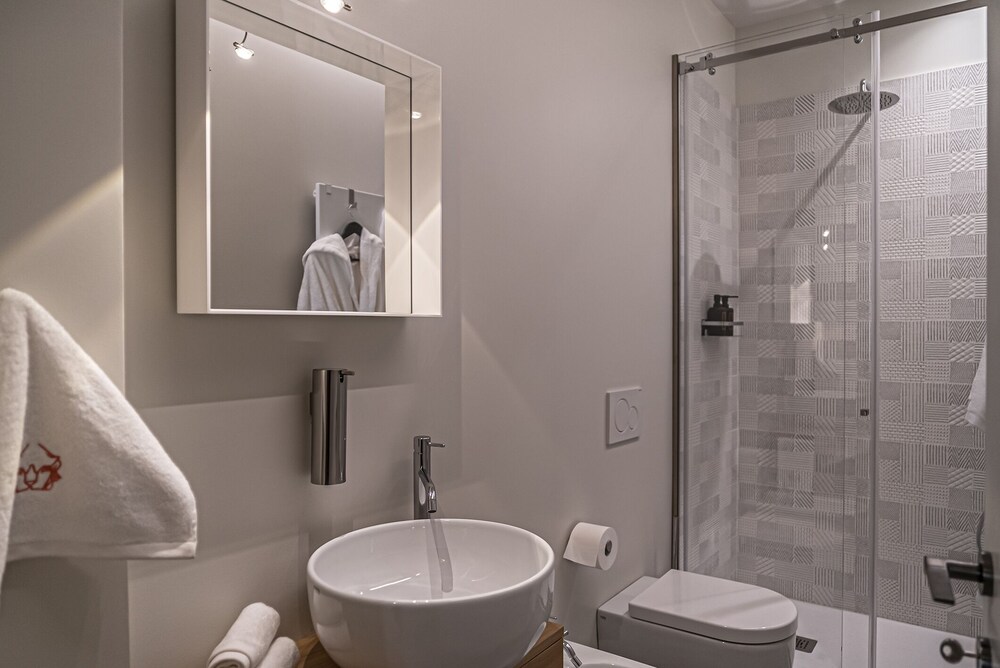 ---
Living Area (Deluxe Apartment (Spergher) – Living Area)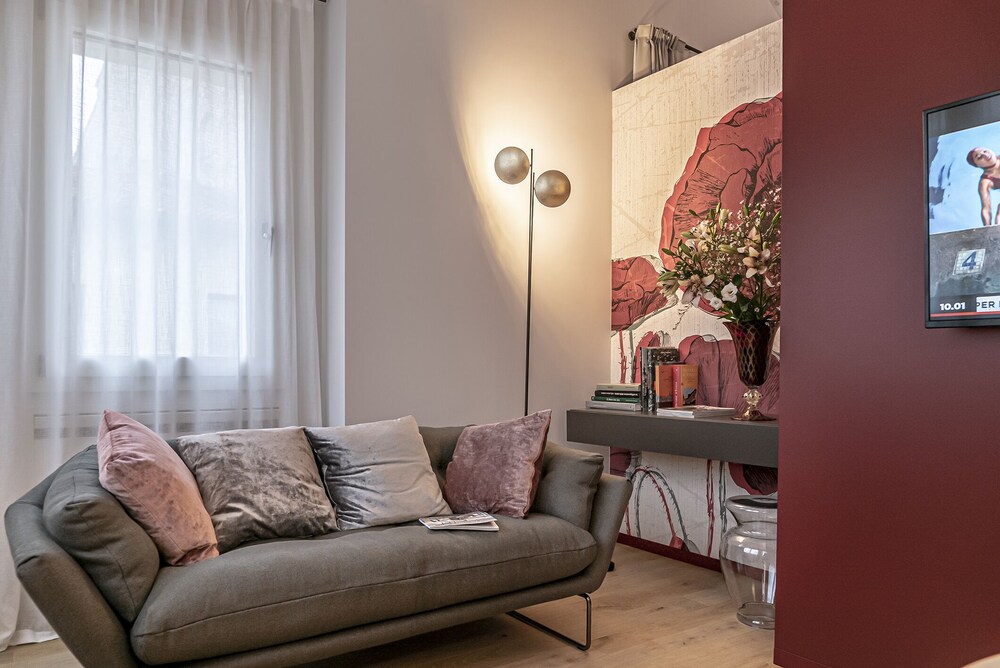 ---
Living Room (Deluxe Apartment (Spergher) – Living Room)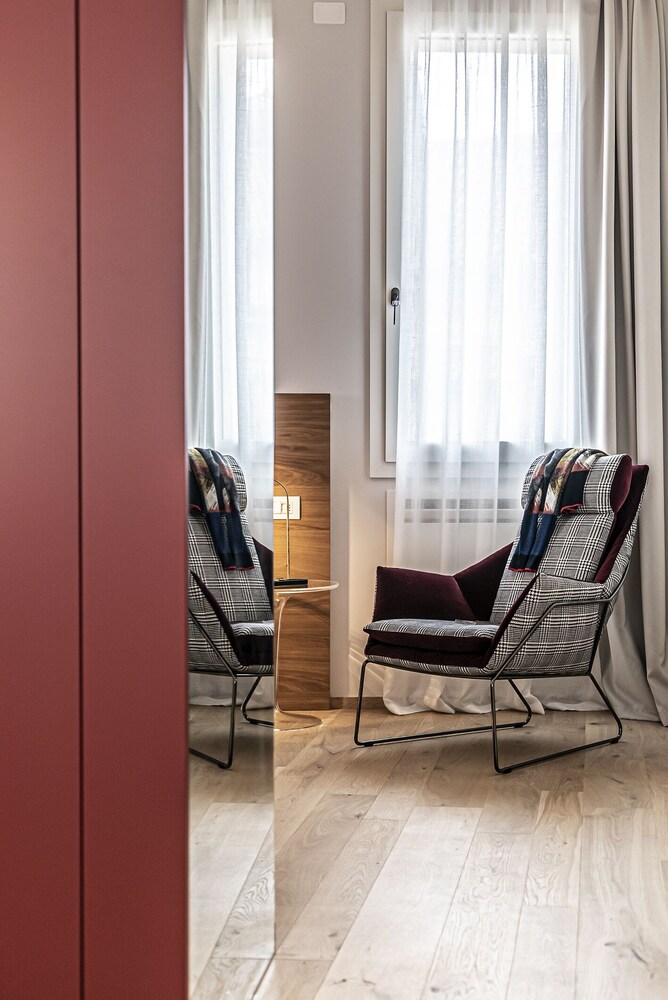 ---
Bathroom (Deluxe Apartment, 2 Bedrooms, City View (Mazzotti) – Bathroom)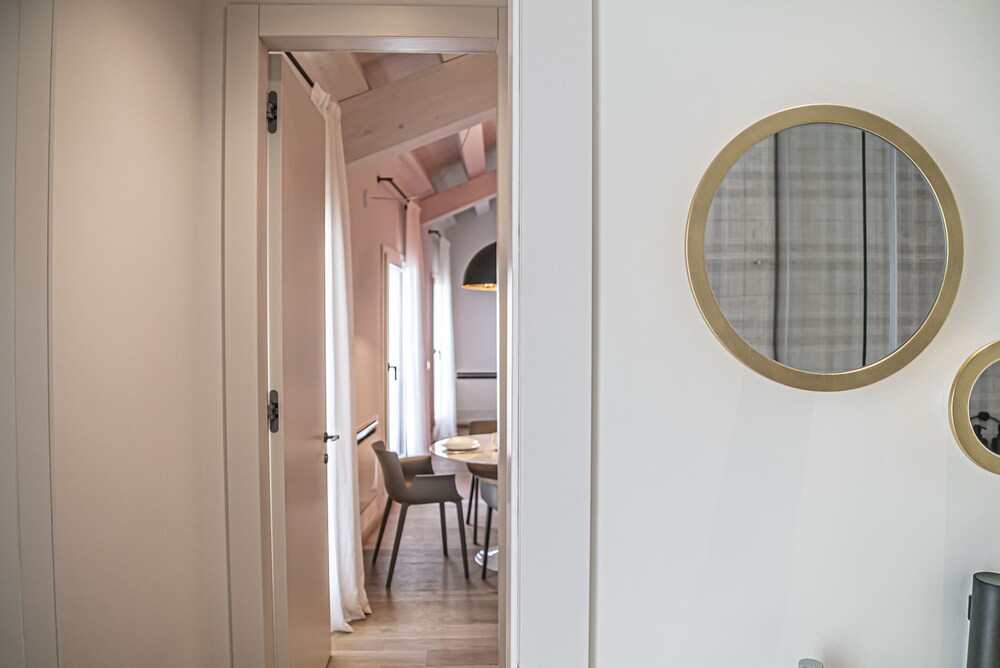 ---
Bathroom (Exclusive Apartment (Bomben) – Bathroom)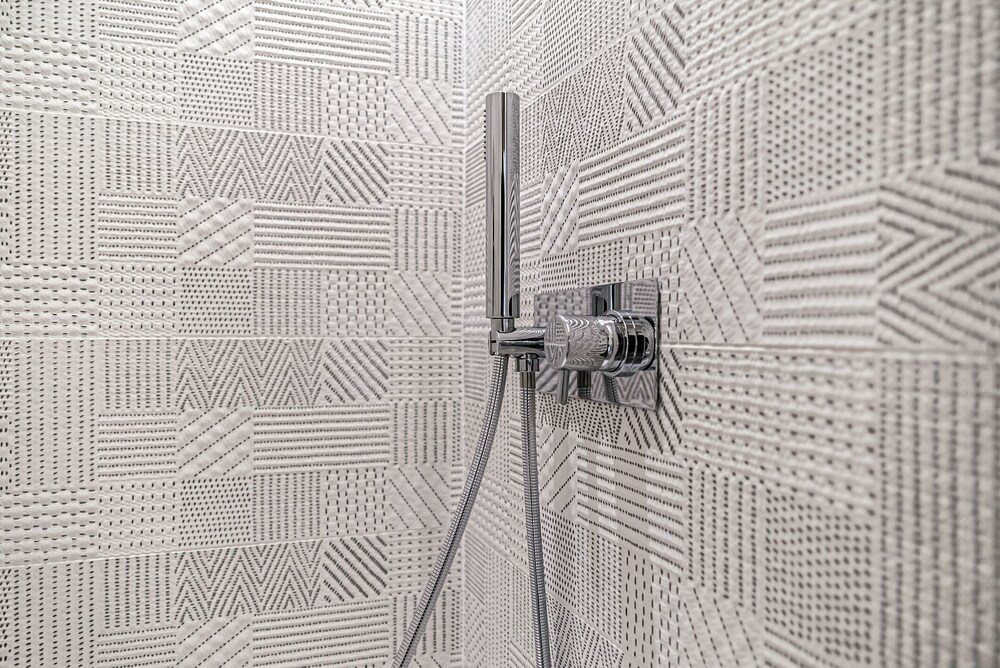 ---
Living Room (Deluxe Apartment, 2 Bedrooms, City View (Mazzotti) – Living Room)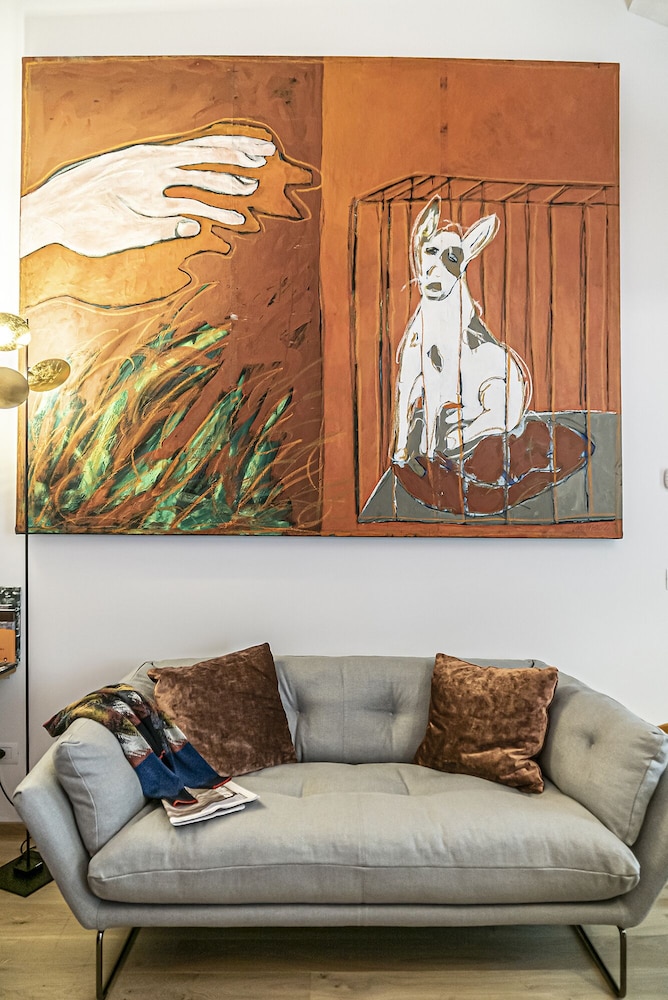 ---
Living Area (Deluxe Apartment, 1 King Bed, City View (Cancian) – Living Area)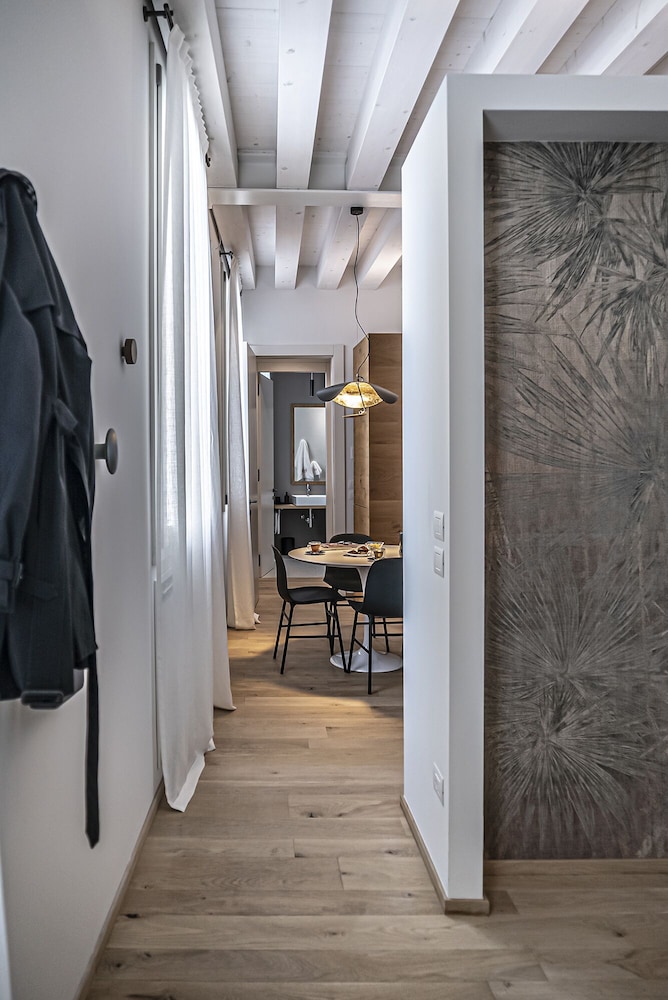 ---
Bathroom (Deluxe Apartment, 2 Bedrooms, City View (Mazzotti) – Bathroom)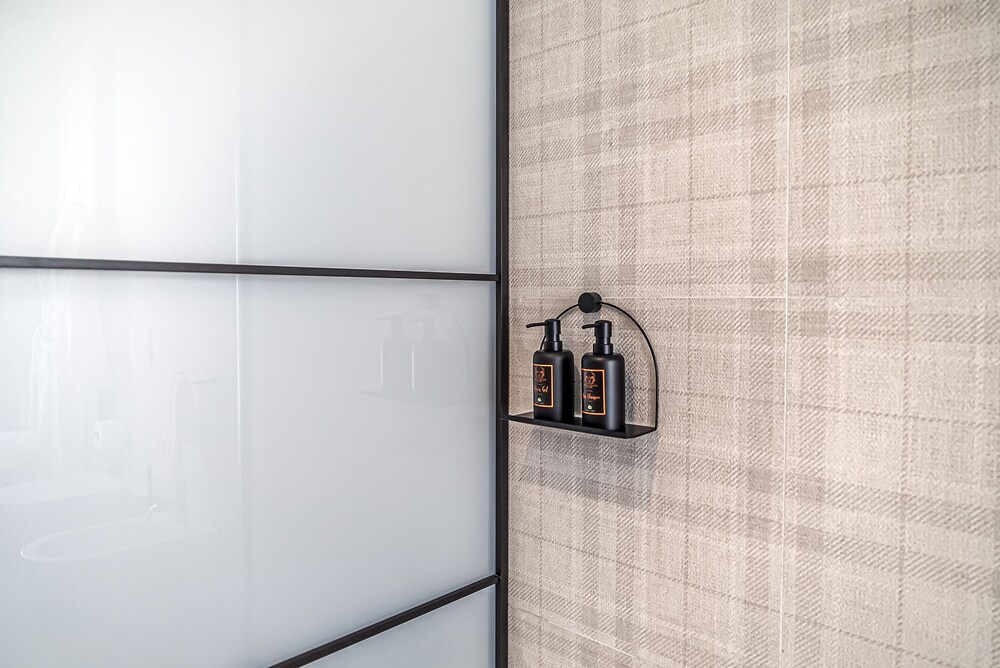 ---
Living Room (Exclusive Apartment (Bomben) – Living Room)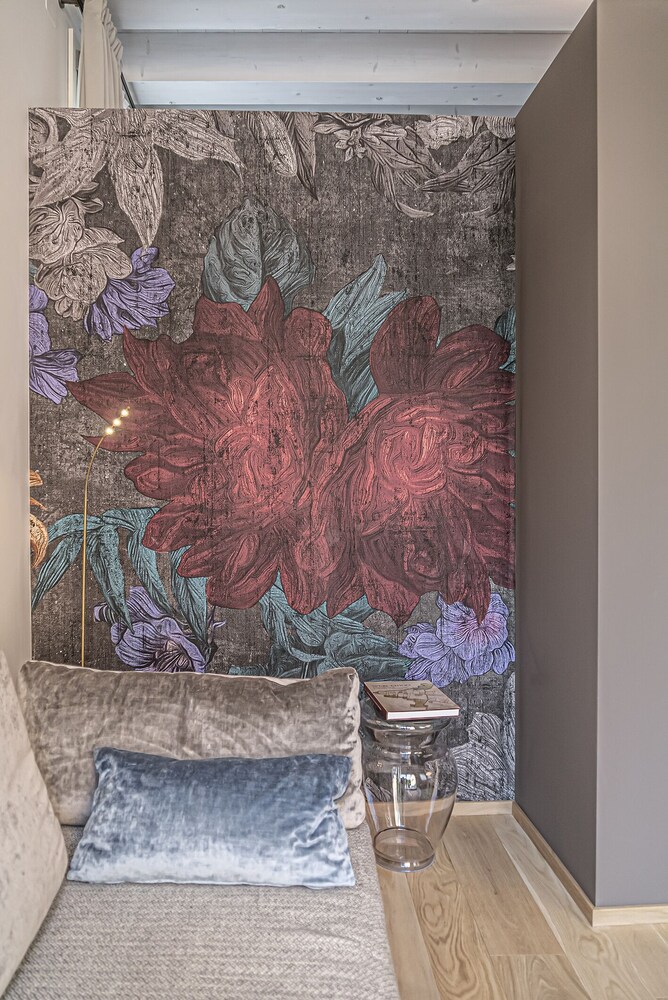 ---
Living Room (Exclusive Apartment (Bomben) – Living Room)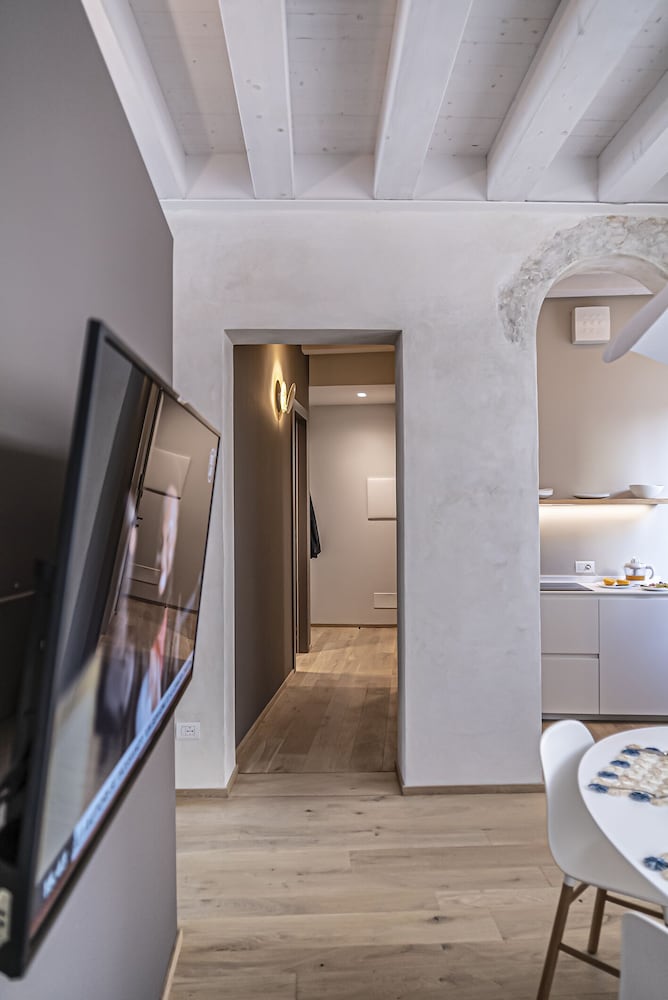 ---
Living Area (Deluxe Apartment (Pozzobon) – Living Area)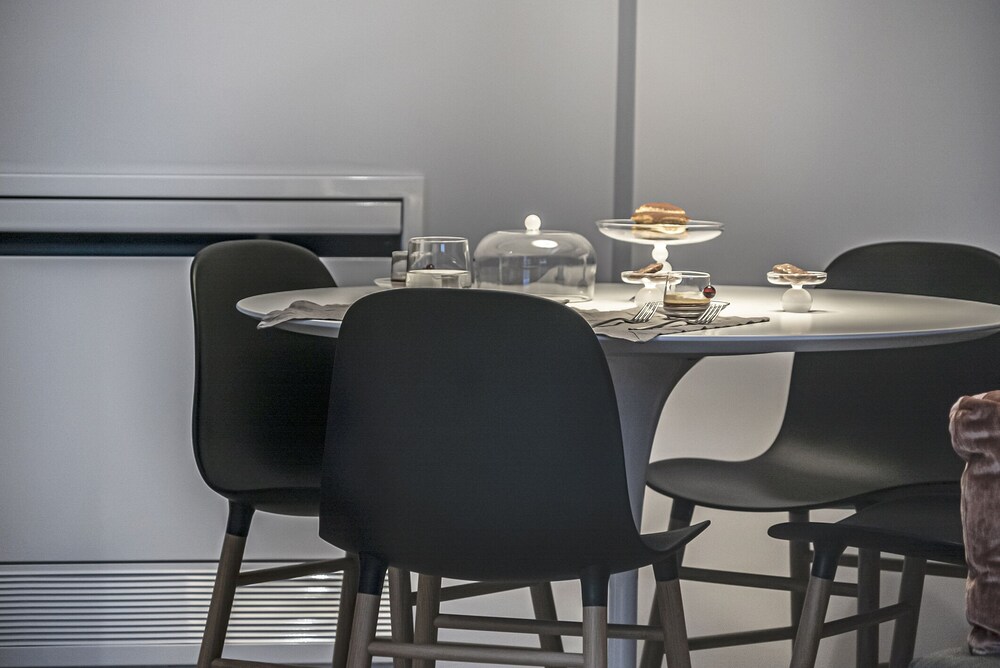 ---
Living Room (Deluxe Apartment, 1 King Bed, City View (Cancian) – Living Room)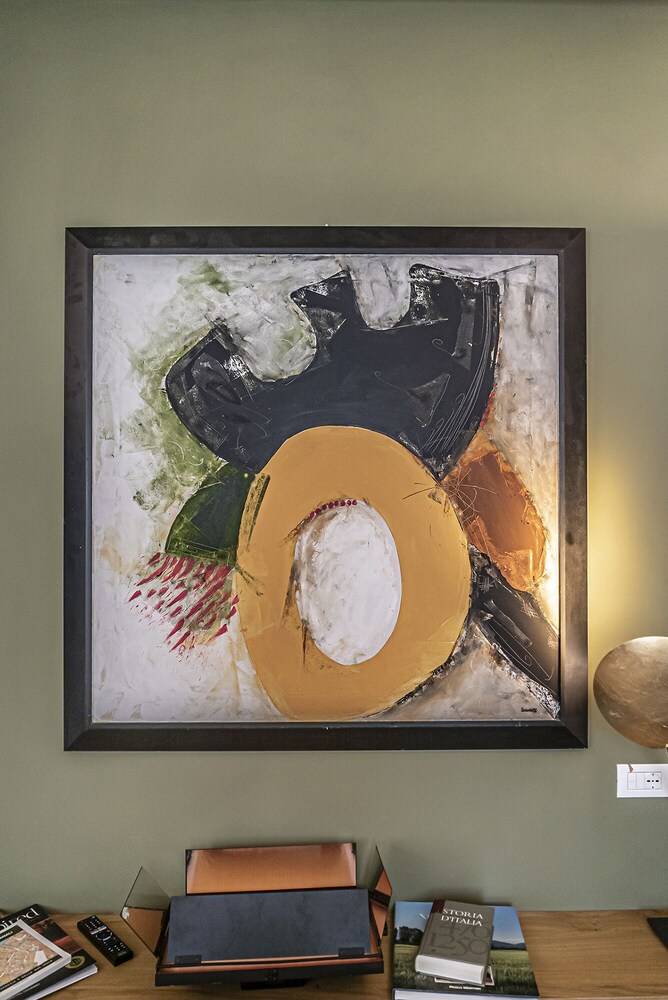 ---
Guest Room View (Exclusive Apartment (Bomben) – Guest Room View)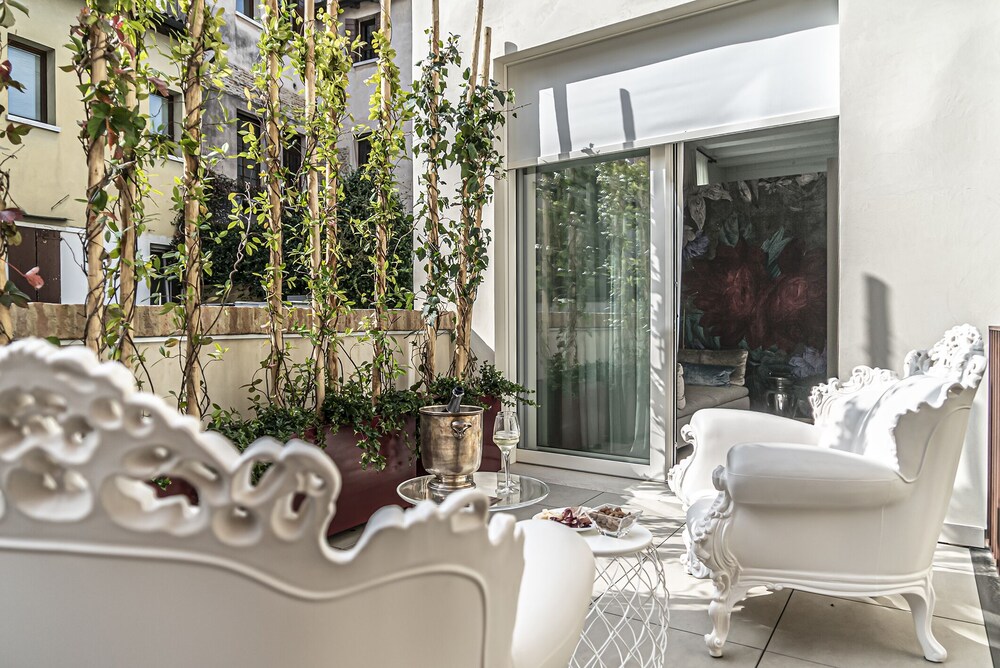 ---
Terrace/Patio (Terrace/Patio)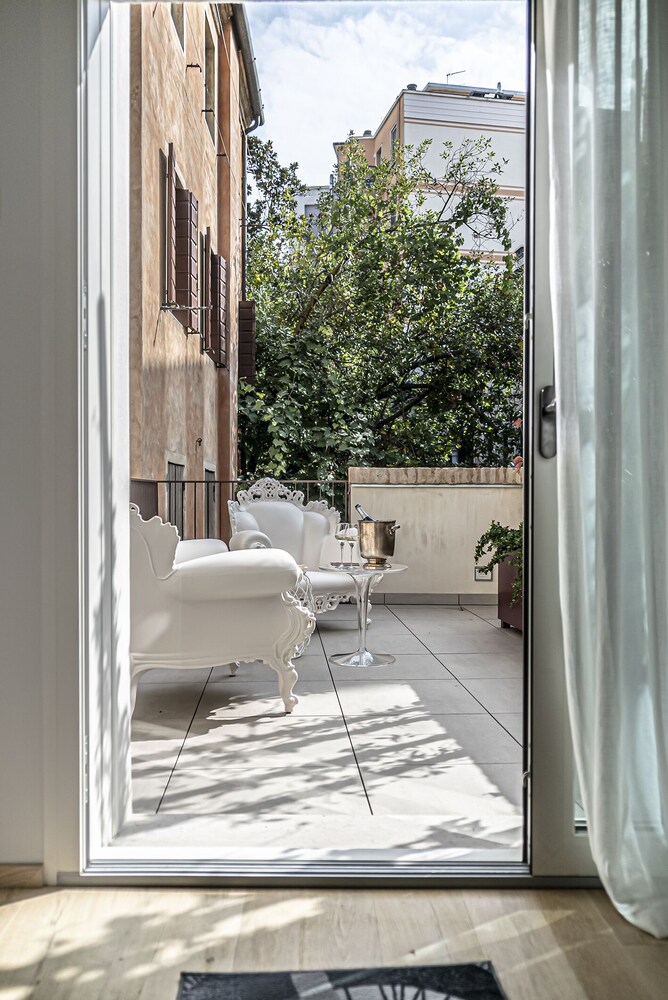 ---
Guest Room (Deluxe Apartment, 1 King Bed, City View (Cancian) – Guest Room)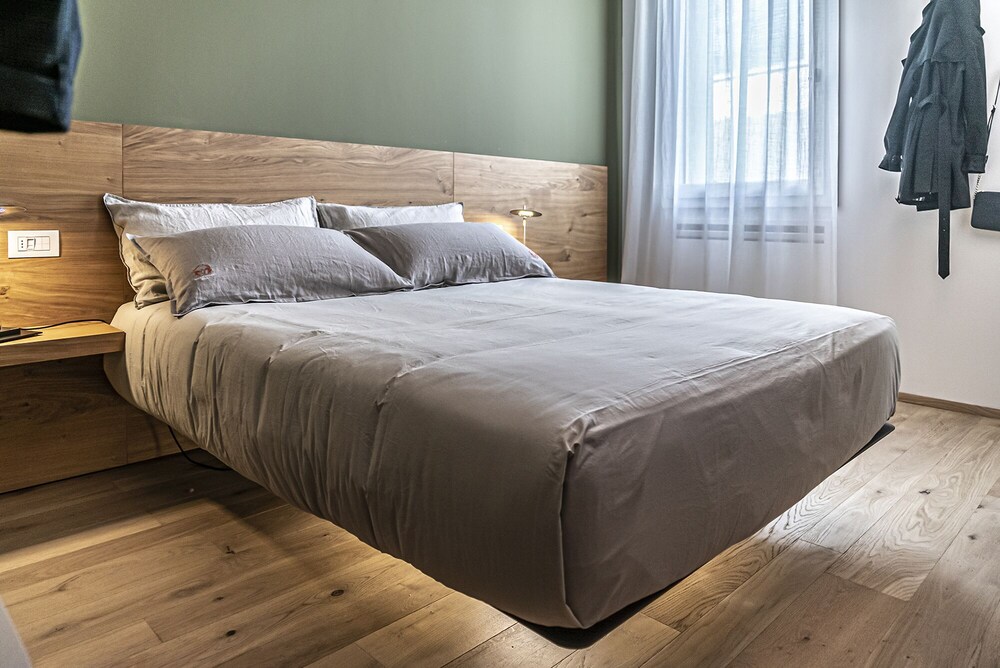 ---
Guest Room (Exclusive Apartment (Bomben) – Guest Room)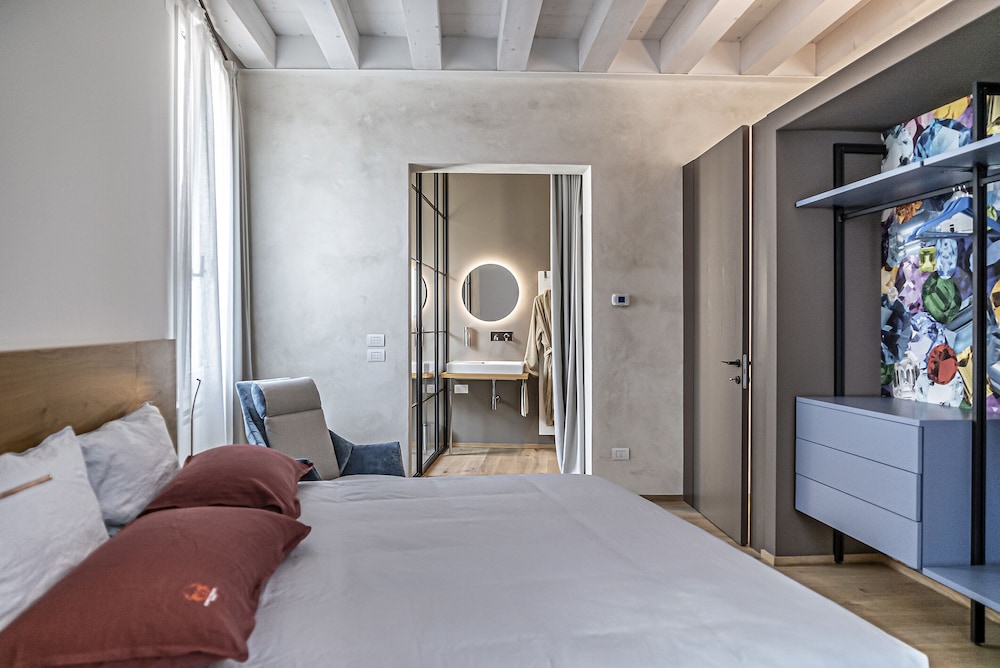 ---
Guest Room (Deluxe Apartment, 2 Bedrooms, City View (Mazzotti) – Guest Room)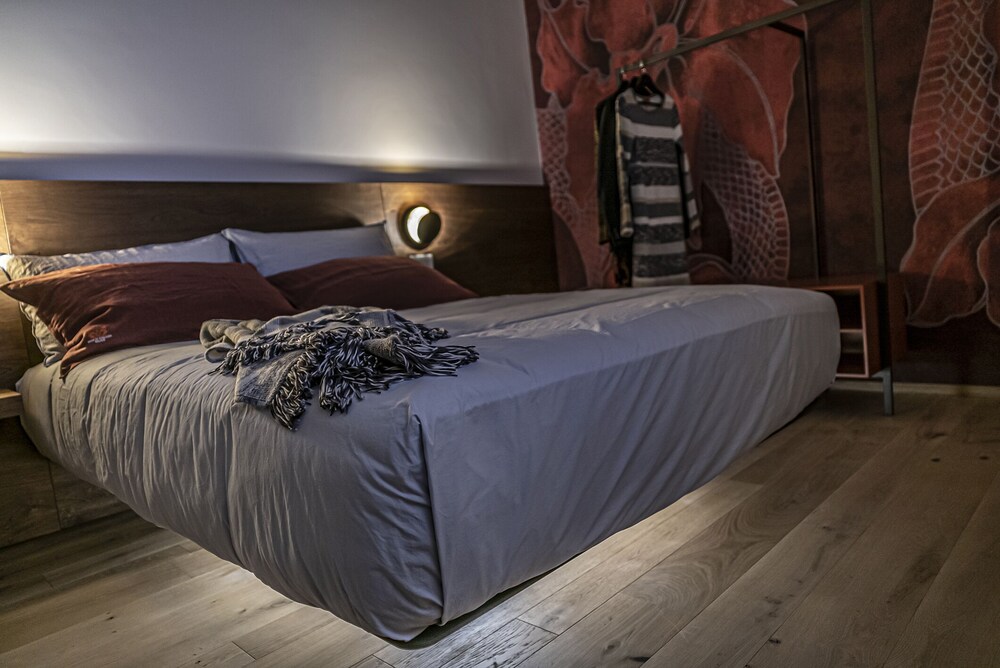 ---
Guest Room (Deluxe Apartment, 2 Bedrooms, City View (Mazzotti) – Guest Room)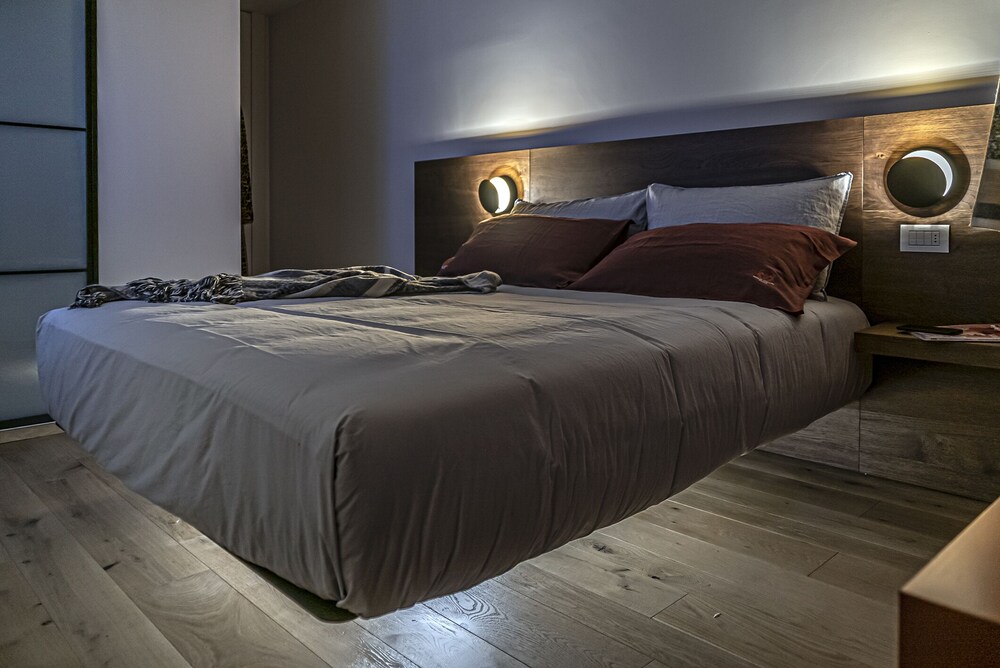 ---
Guest Room (Deluxe Apartment, 2 Bedrooms, City View (Mazzotti) – Guest Room)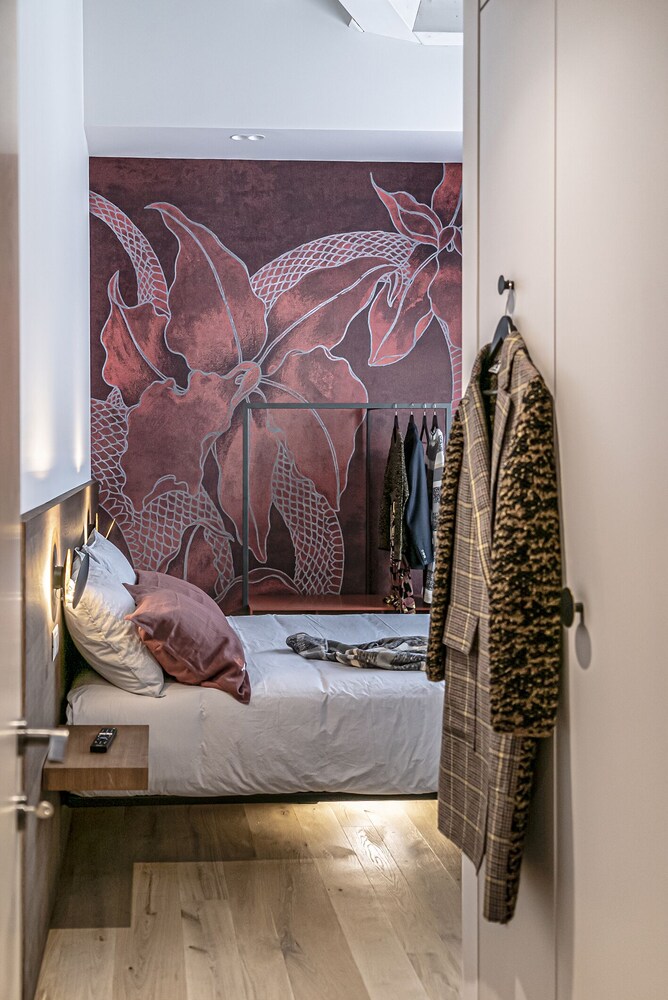 ---
Guest Room (Deluxe Apartment (Pozzobon) – Guest Room)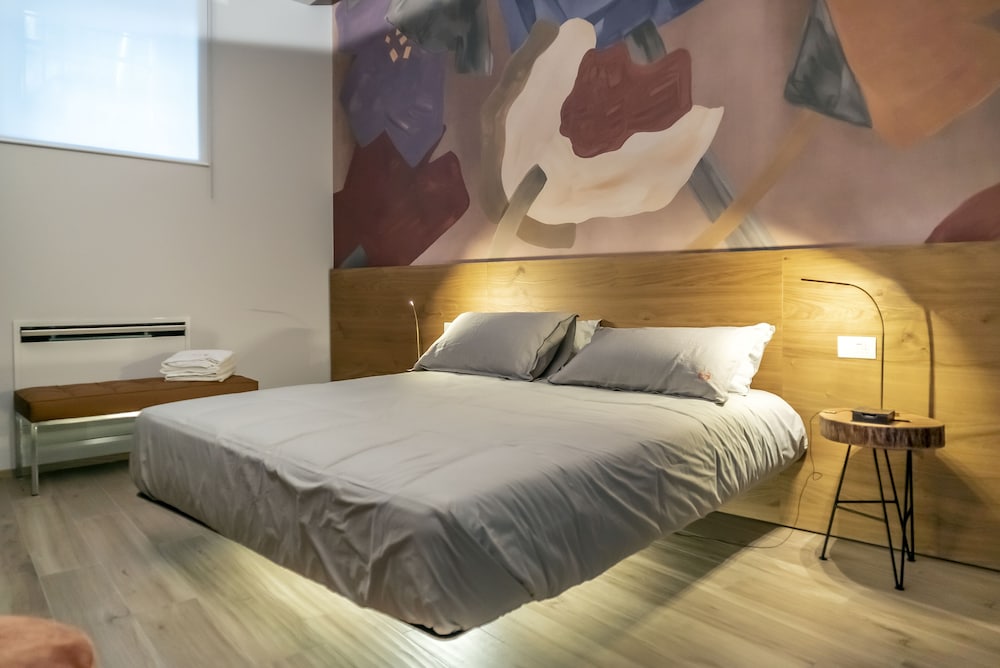 ---
Guest Room (Exclusive Apartment (Bomben) – Guest Room)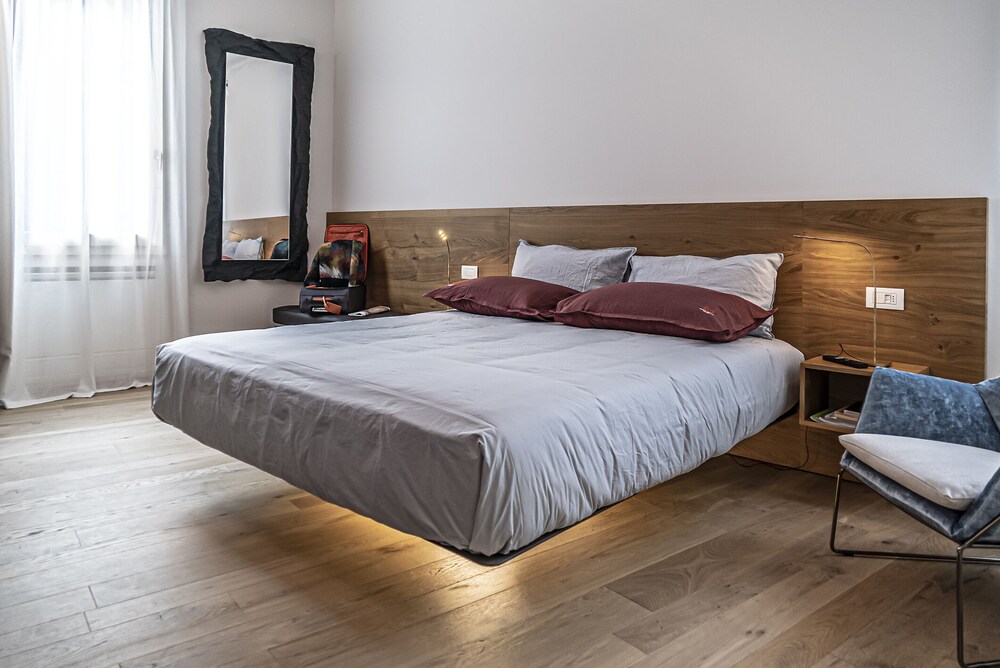 ---
Guest Room (Deluxe Apartment (Pozzobon) – Guest Room)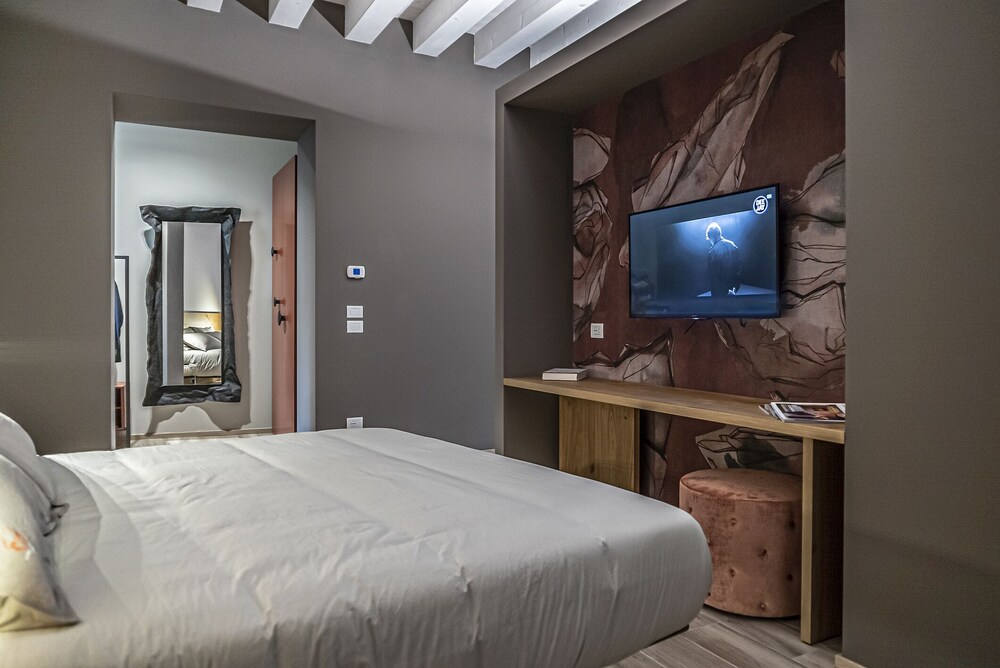 ---
Guest Room (Deluxe Apartment, 2 Bedrooms, City View (Mazzotti) – Guest Room)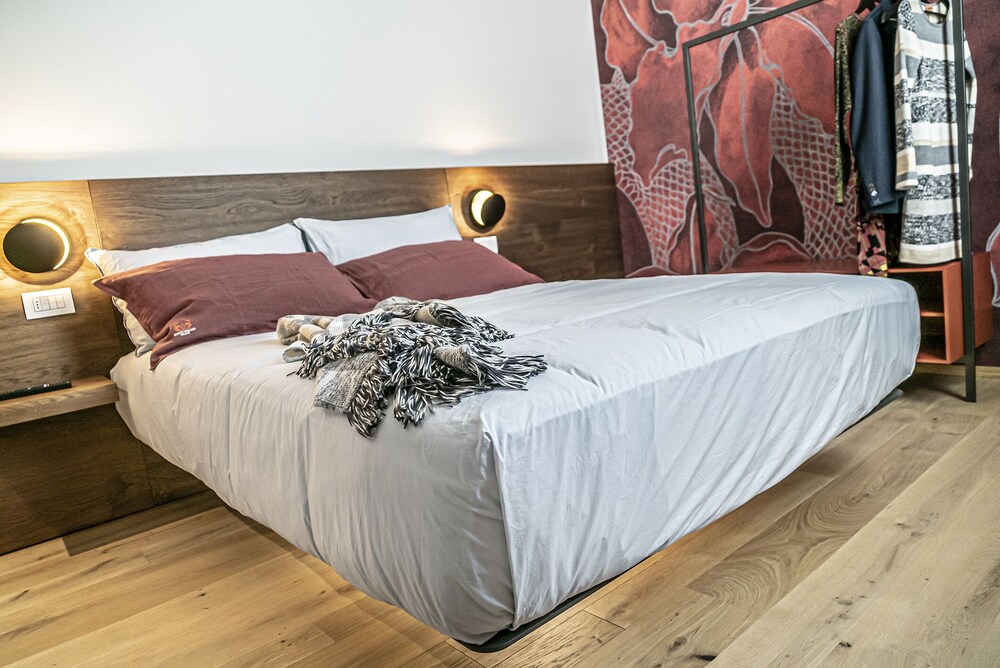 ---
Guest Room (Deluxe Apartment, 2 Bedrooms, City View (Mazzotti) – Guest Room)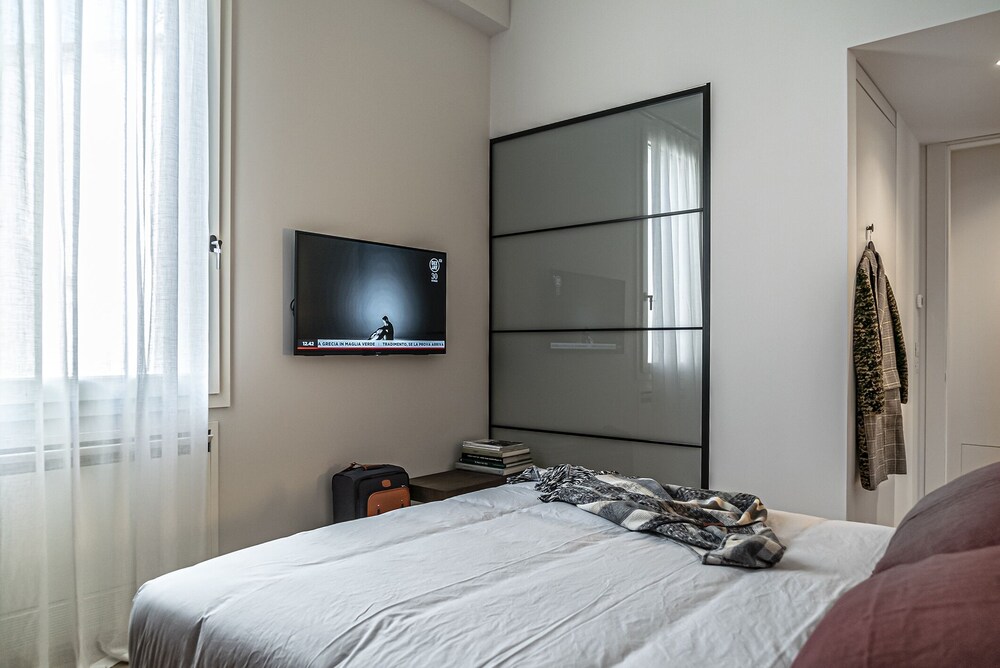 ---
Guest Room (Deluxe Apartment (Spergher) – Guest Room)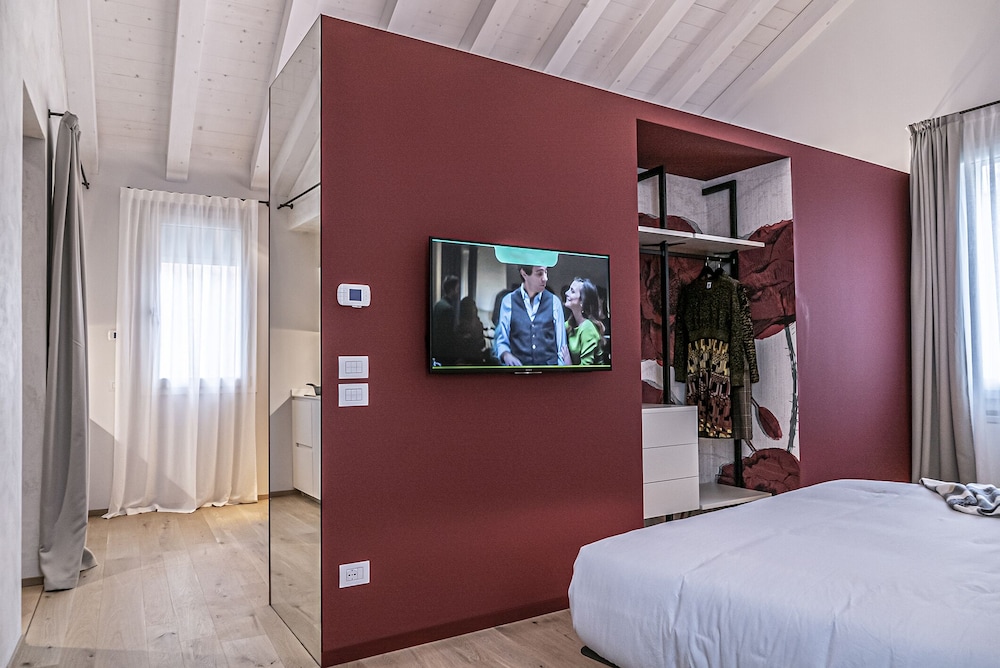 ---
Guest Room (Deluxe Apartment, 2 Bedrooms, City View (Mazzotti) – Guest Room)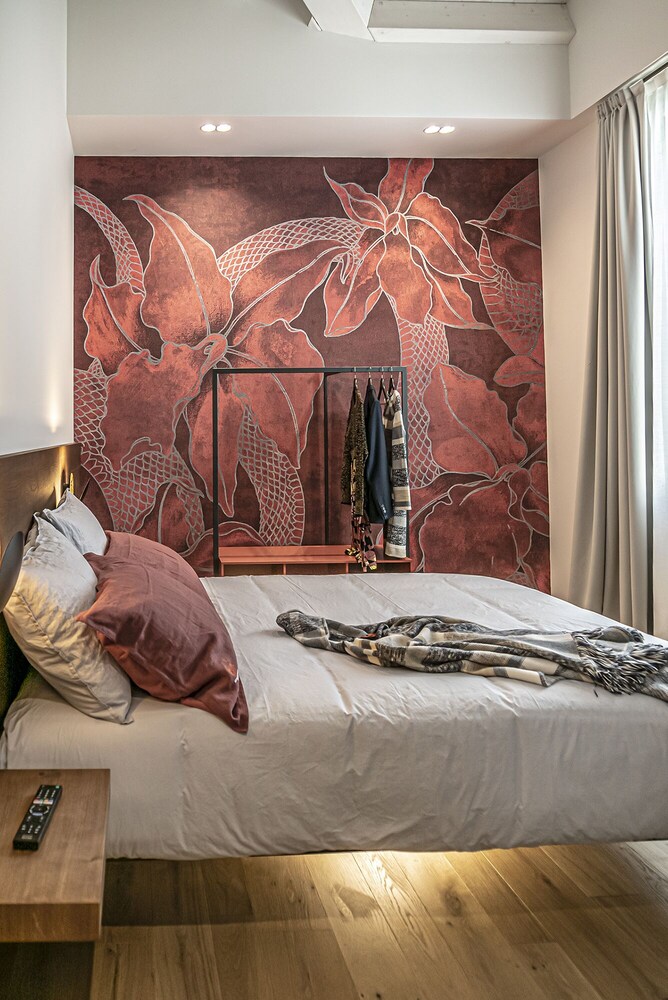 ---
Guest Room (Exclusive Apartment (Bomben) – Guest Room)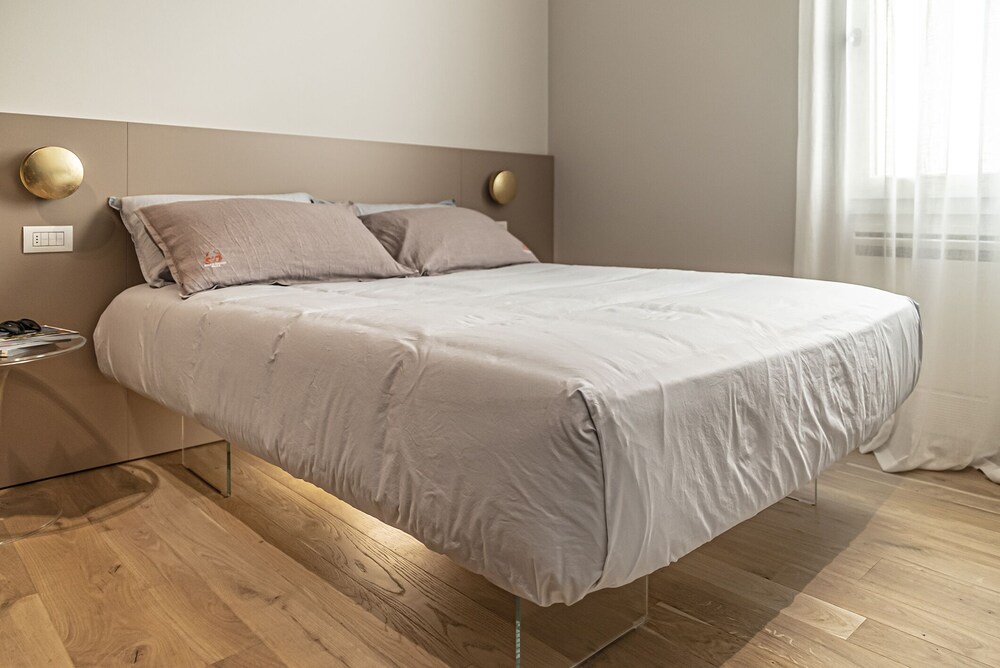 ---
Guest Room (Deluxe Apartment, 2 Bedrooms, City View (Mazzotti) – Guest Room)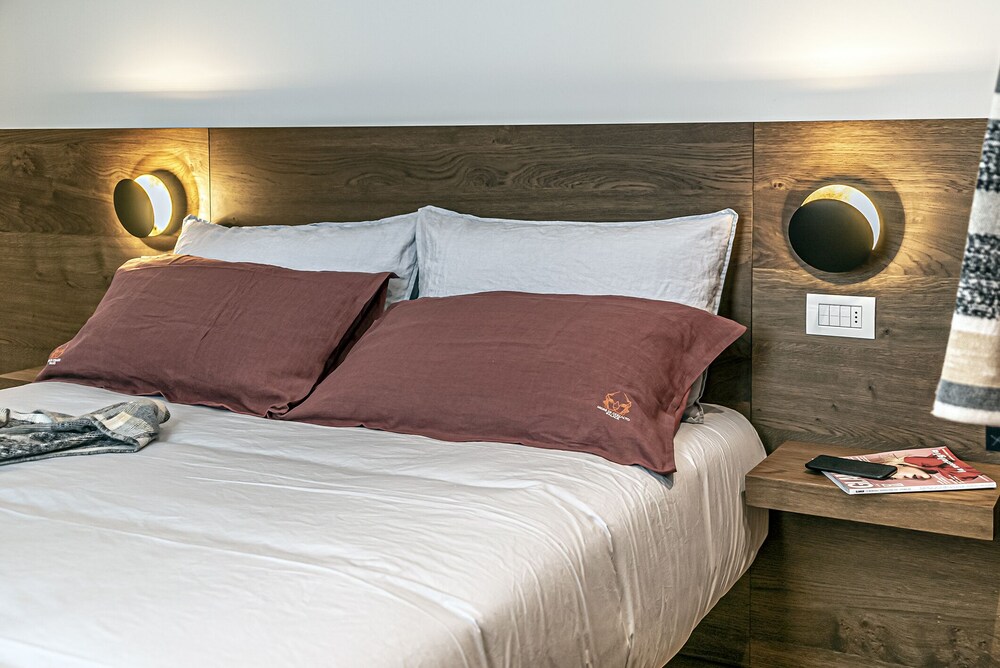 ---
Guest Room (Deluxe Apartment (Spergher) – Guest Room)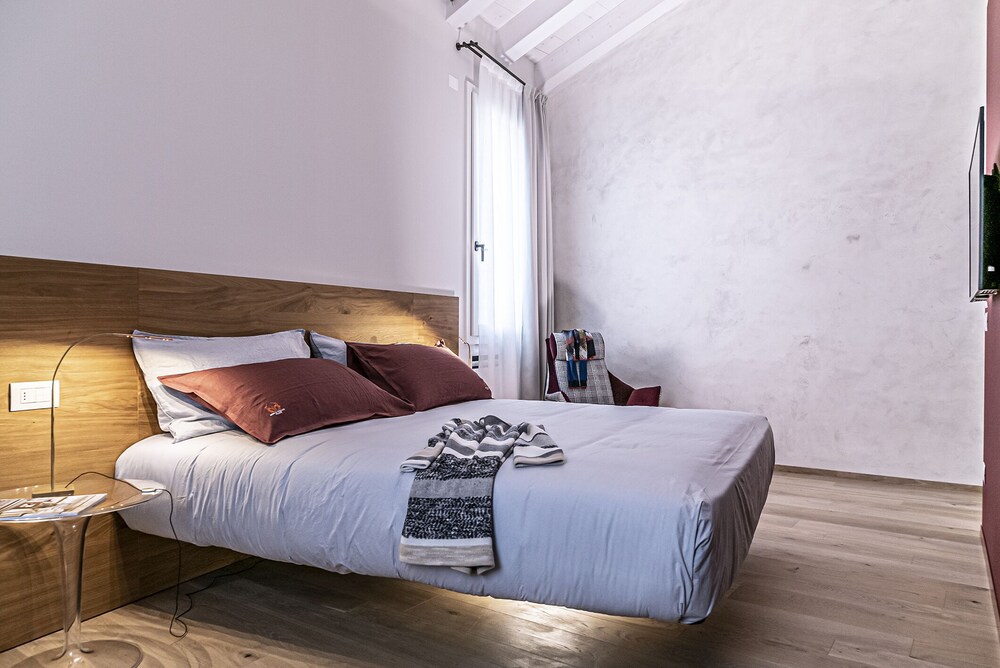 ---
Guest Room (Exclusive Apartment (Bomben) – Guest Room)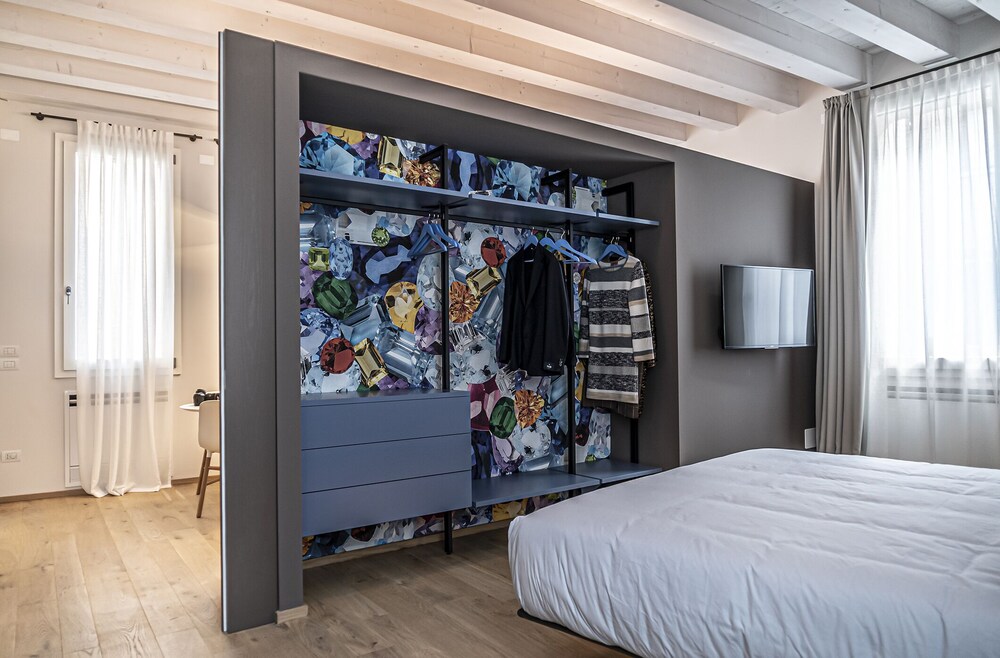 ---
Guest Room (Deluxe Apartment, 1 King Bed, City View (Cancian) – Guest Room)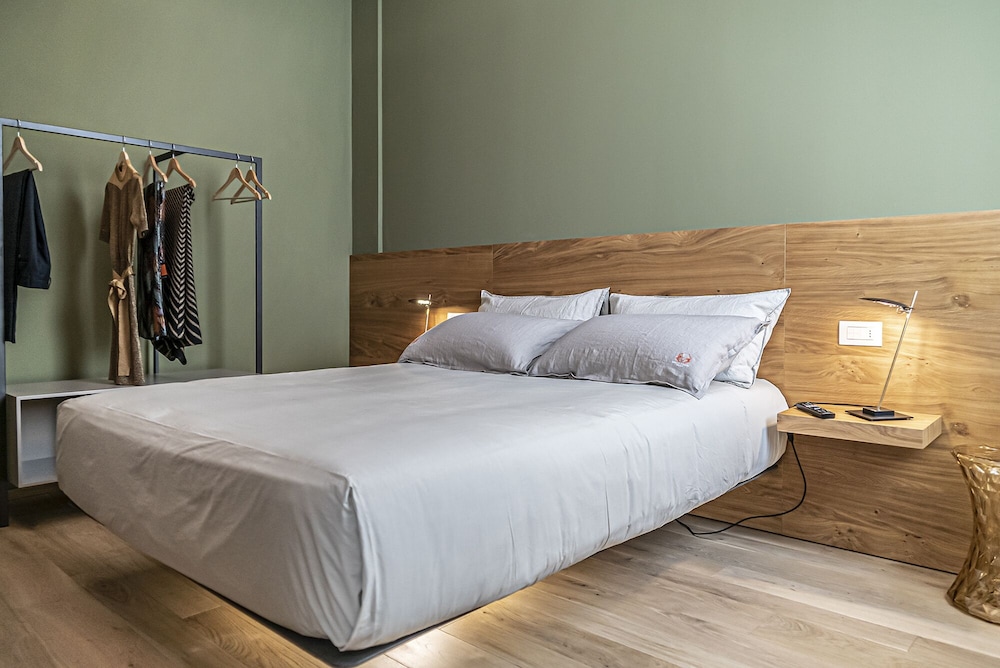 ---
Leoni di Collalto Palace ()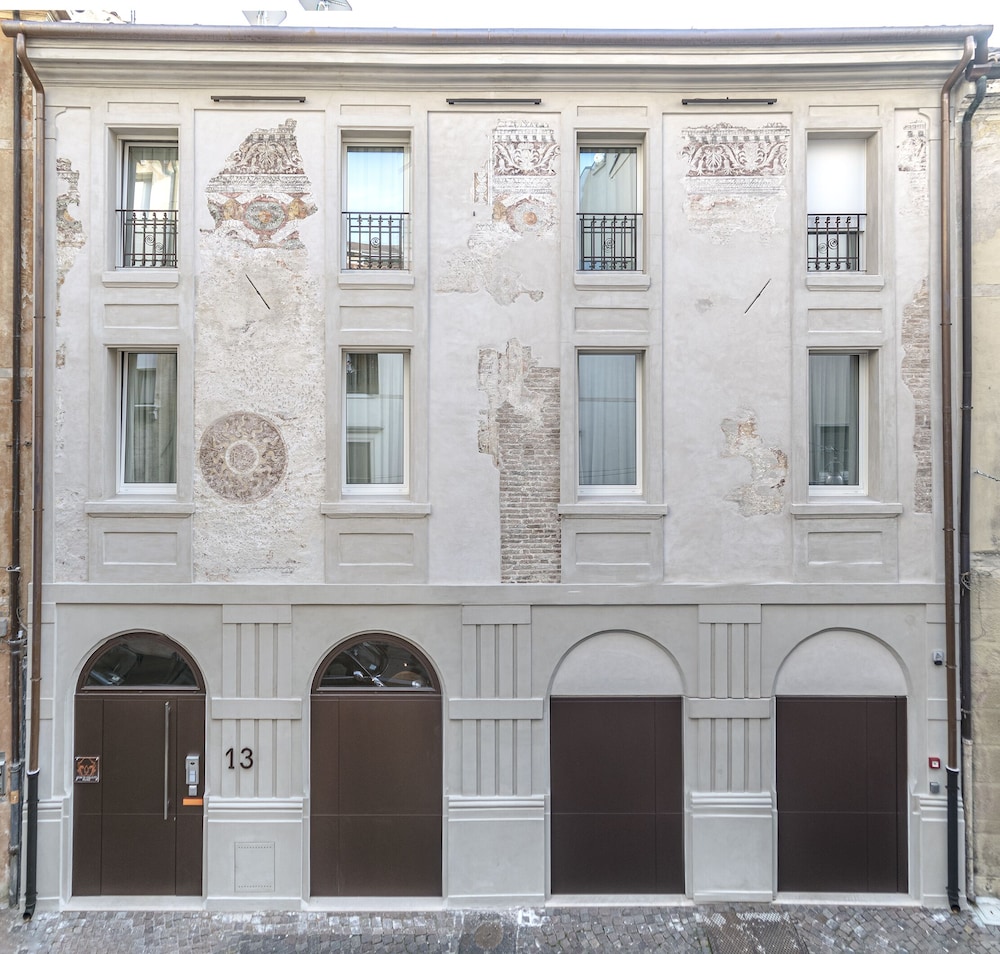 ---
Guest Room (Deluxe Apartment (Spergher) – Guest Room)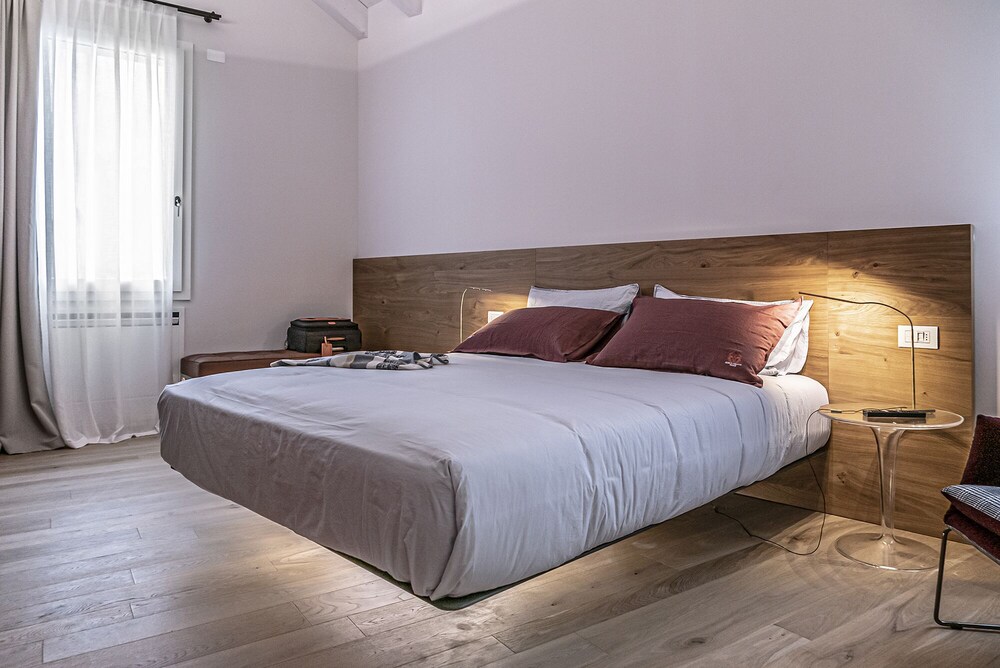 ---
Guest Room (Deluxe Apartment, 1 King Bed, City View (Cancian) – Guest Room)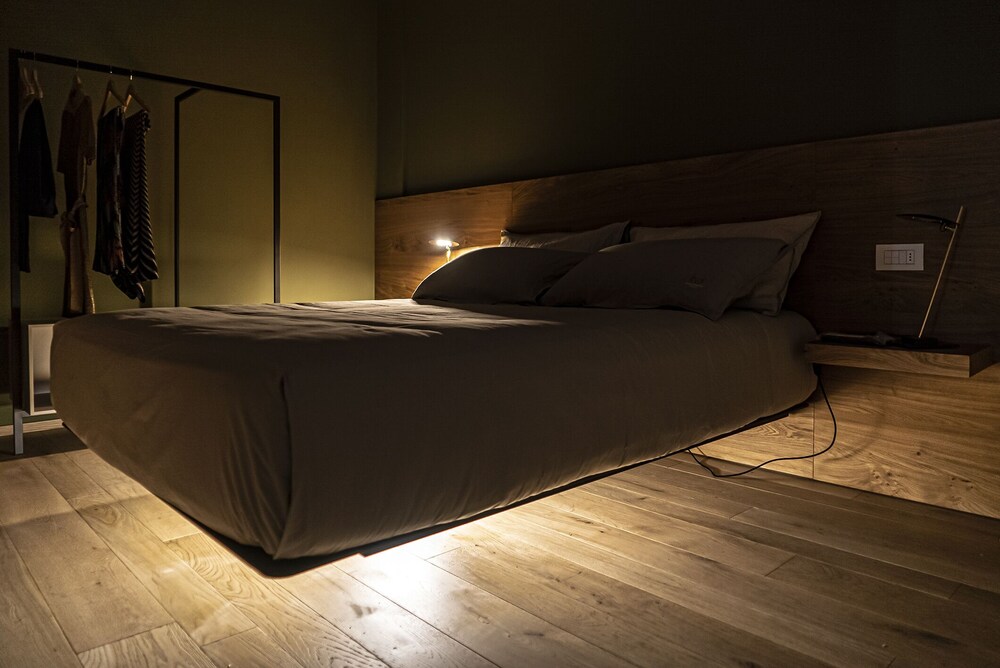 ---
Guest Room (Deluxe Apartment (Spergher) – Guest Room)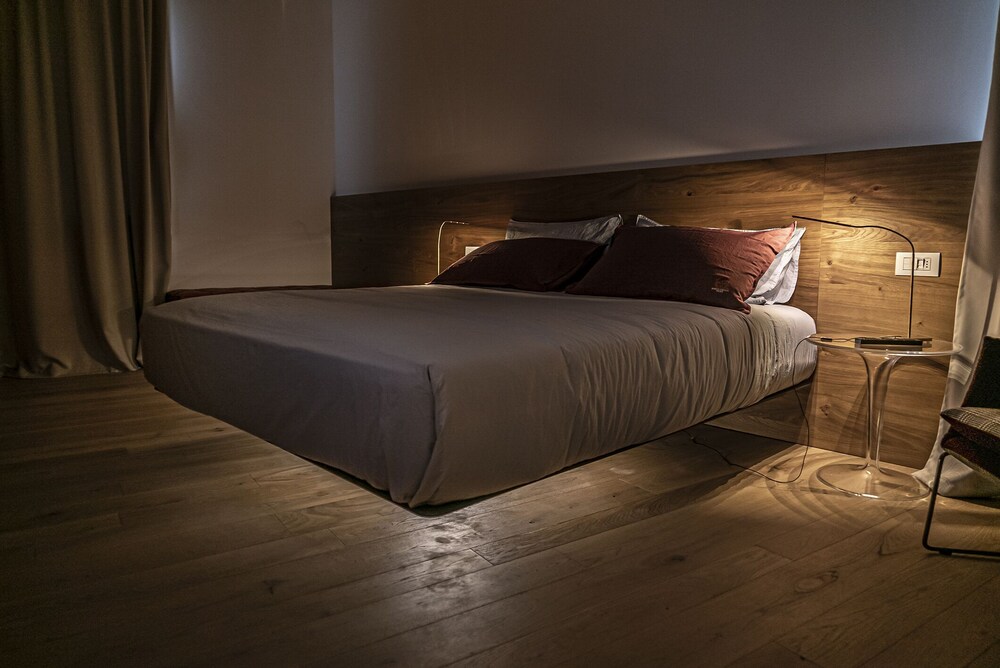 ---
In-Room Kitchen (Deluxe Apartment, 2 Bedrooms, City View (Mazzotti) – In-Room Kitchen)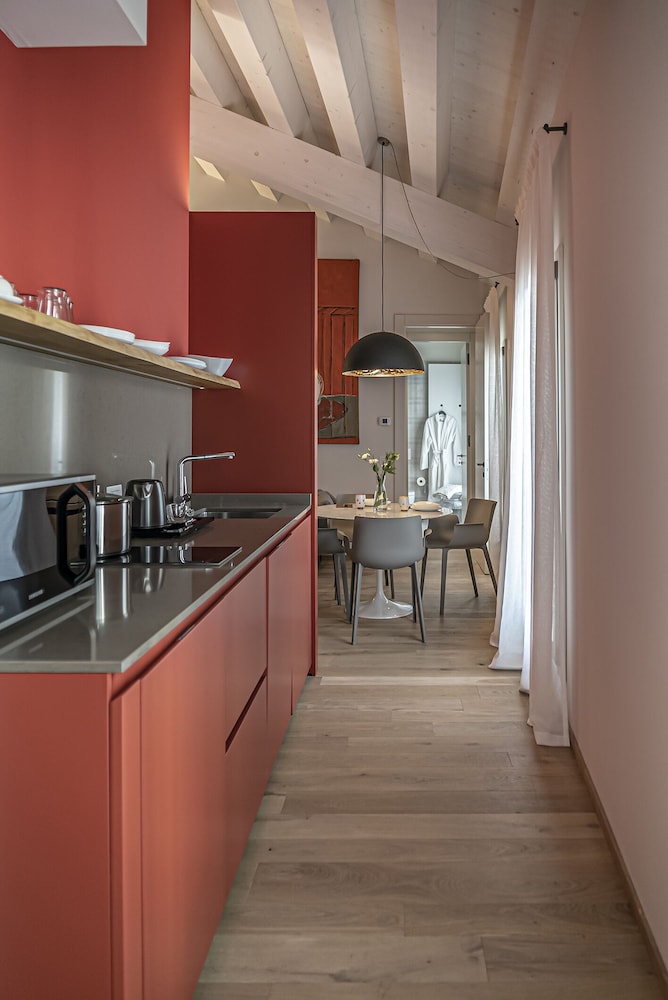 ---
In-Room Kitchen (Deluxe Apartment, 2 Bedrooms, City View (Mazzotti) – In-Room Kitchen)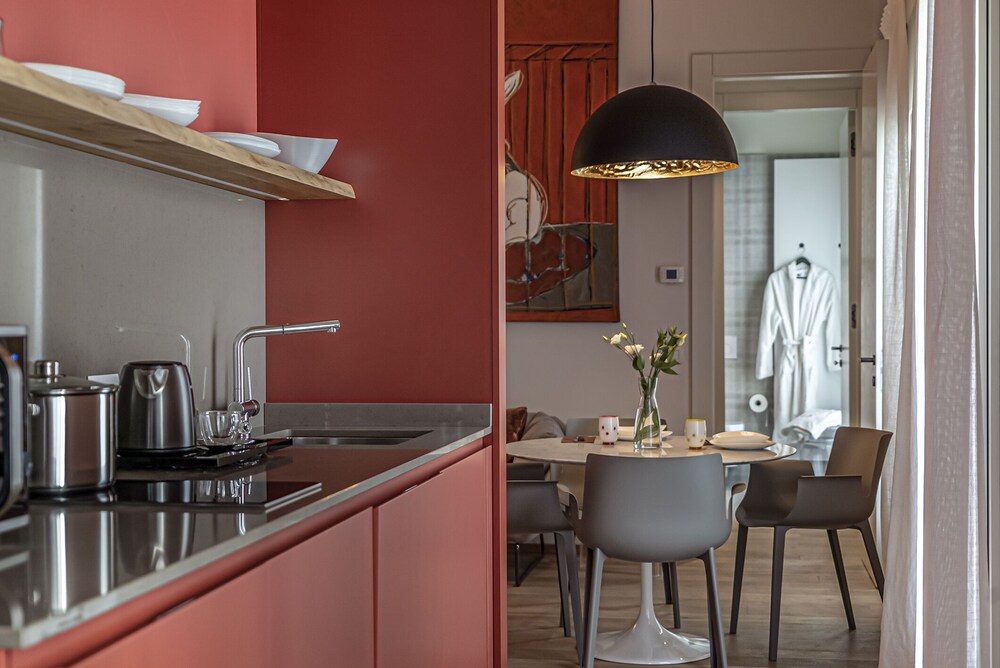 ---
Guest Room (Deluxe Apartment (Spergher) – Guest Room)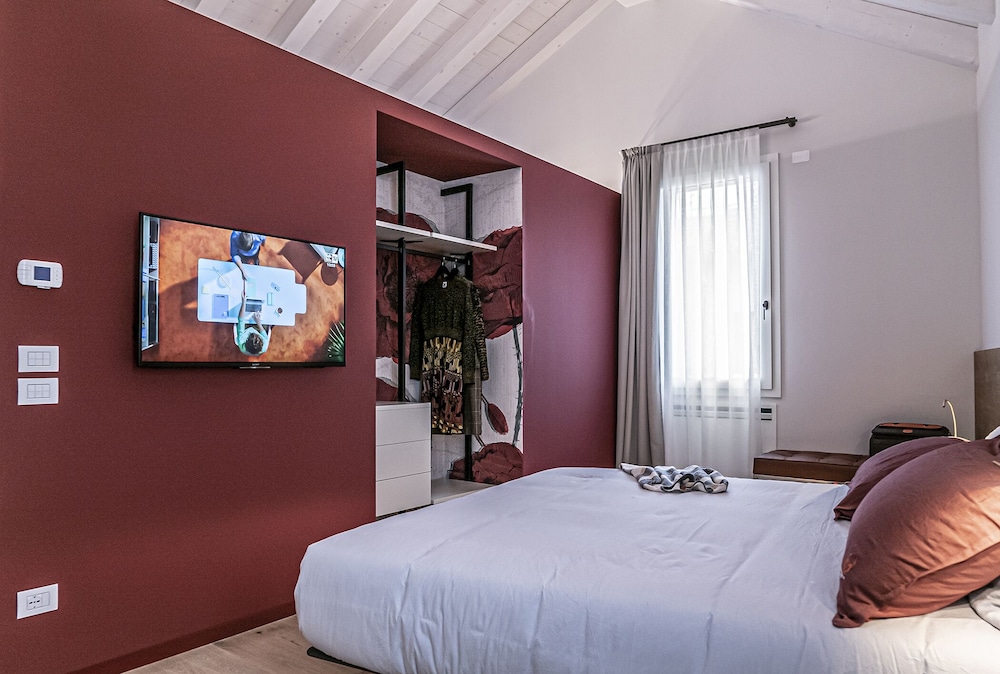 ---
In-Room Kitchen (Exclusive Apartment (Bomben) – In-Room Kitchen)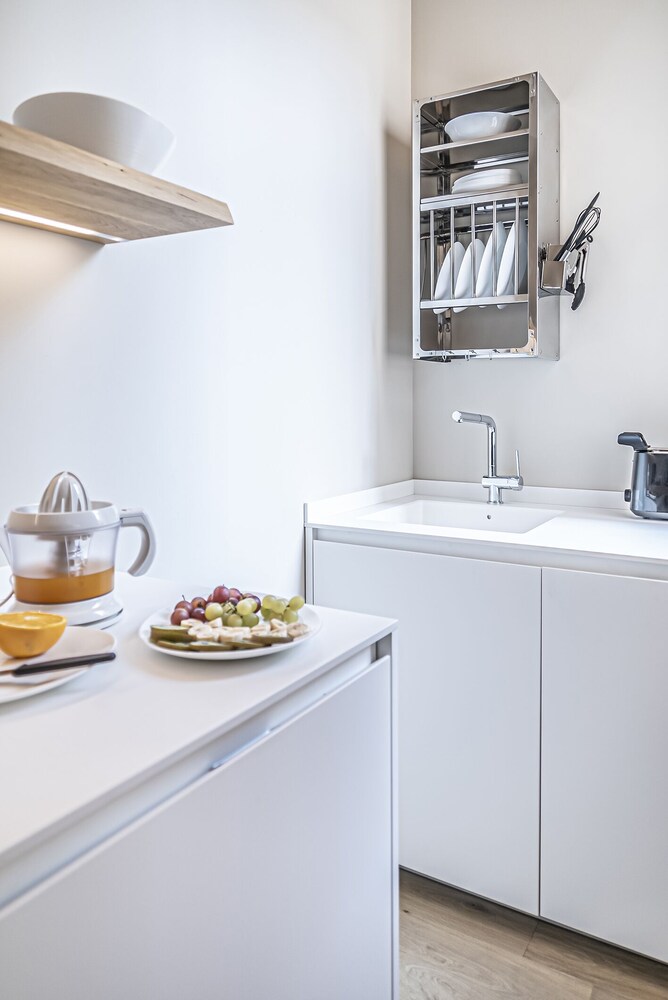 ---
In-Room Kitchen (Deluxe Apartment, 2 Bedrooms, City View (Mazzotti) – In-Room Kitchen)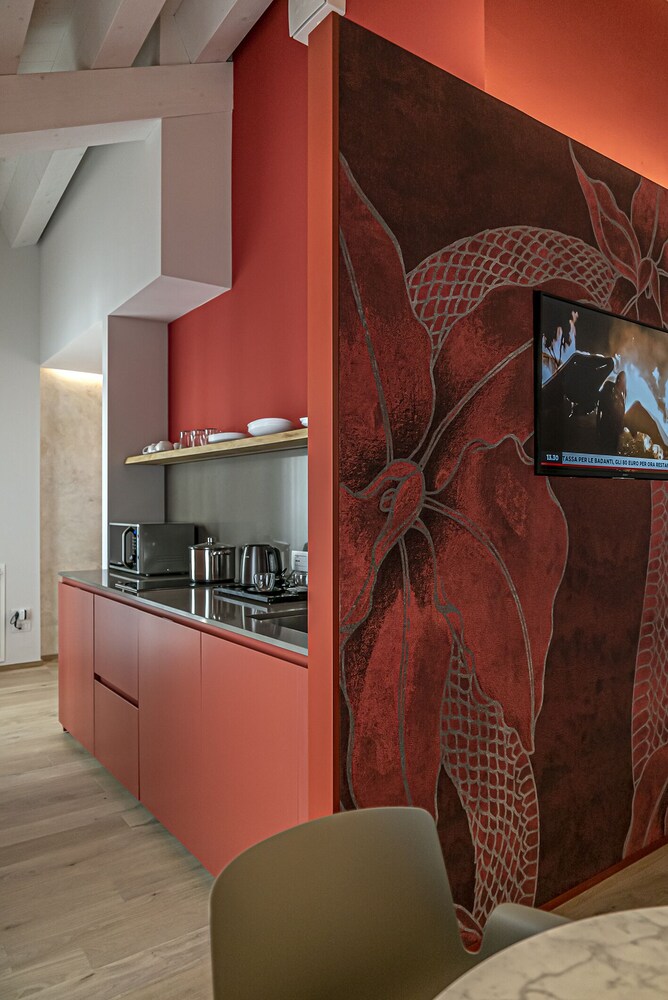 ---
Terrace/Patio (Terrace/Patio)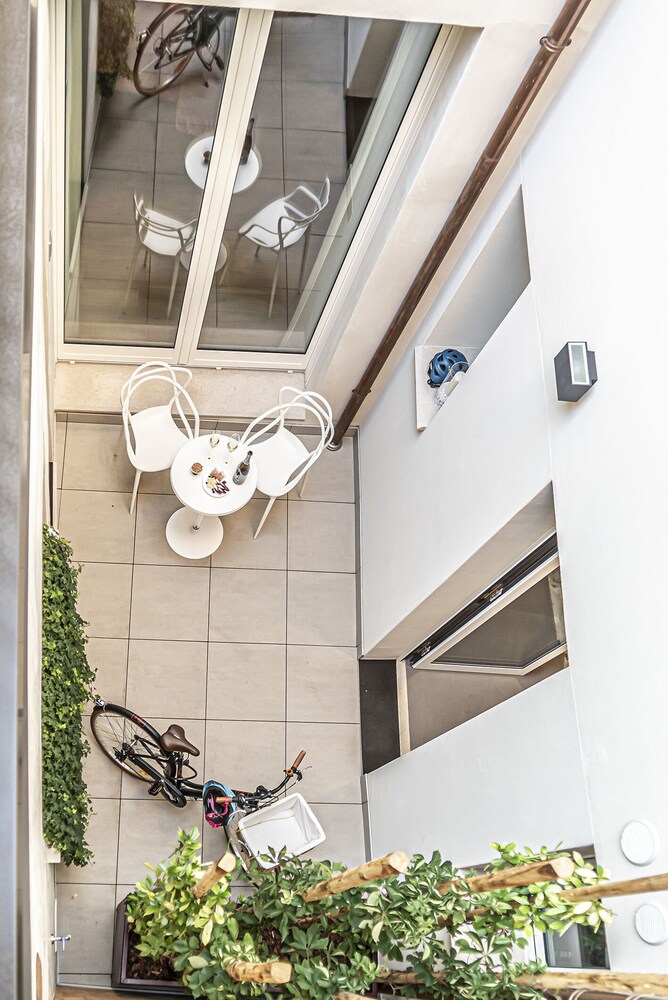 ---
In-Room Kitchen (Exclusive Apartment (Bomben) – In-Room Kitchen)
---
In-Room Kitchen (Deluxe Apartment (Pozzobon) – In-Room Kitchen)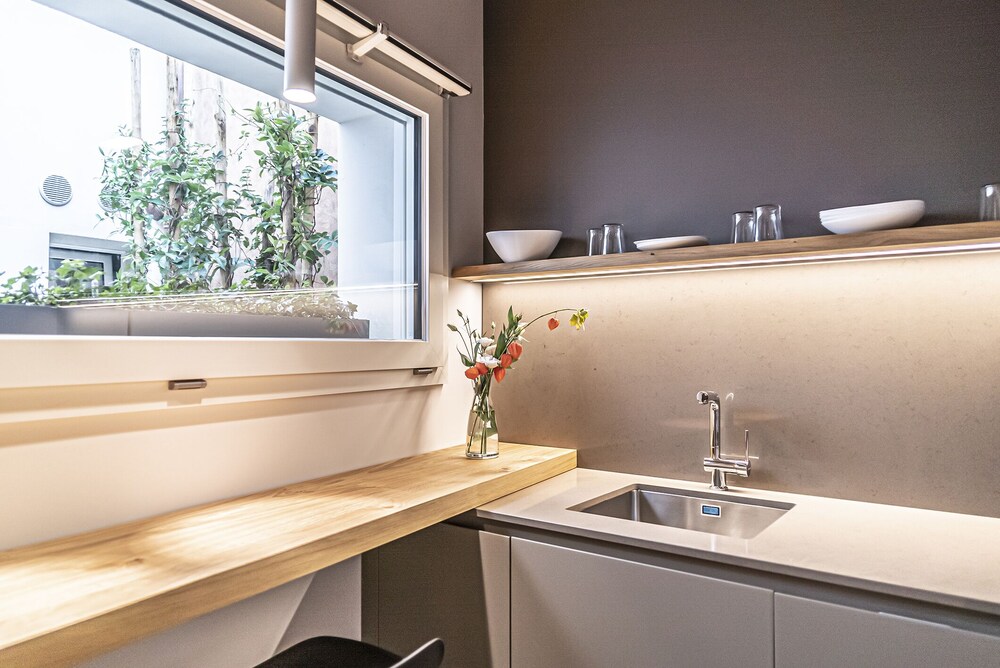 ---
In-Room Kitchen (Exclusive Apartment (Bomben) – In-Room Kitchen)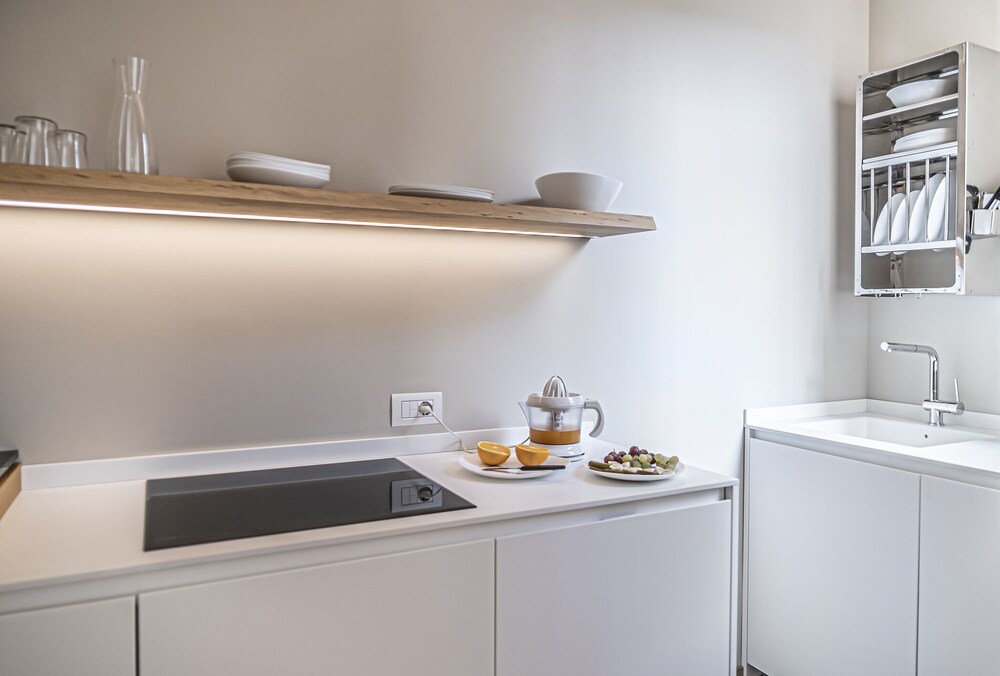 ---
Hotel Front – Evening/Night (Hotel Front – Evening/Night)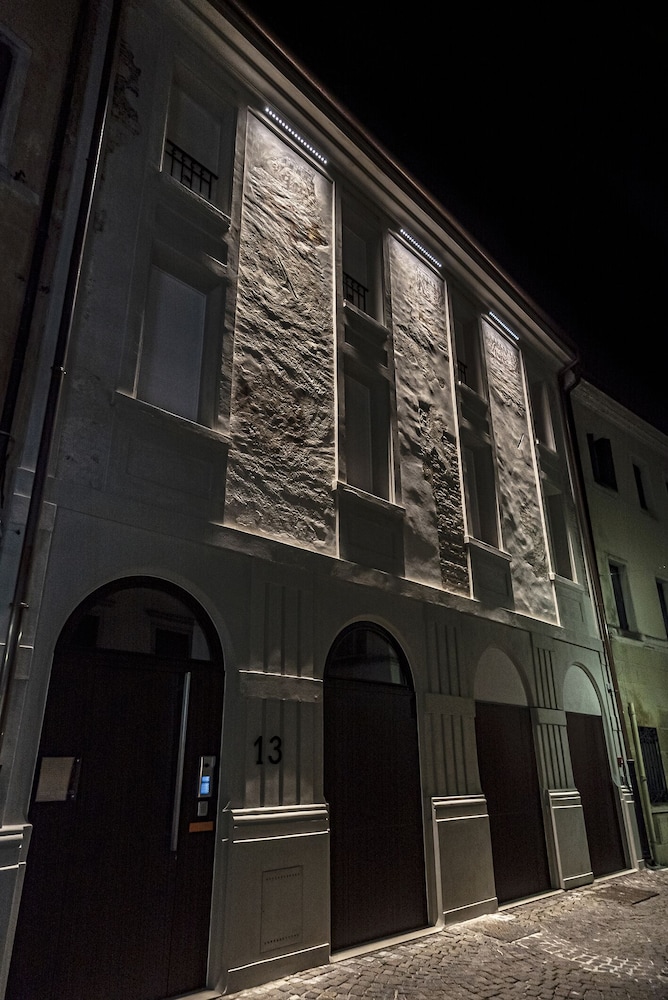 ---
In-Room Kitchen (Deluxe Apartment (Spergher) – In-Room Kitchen)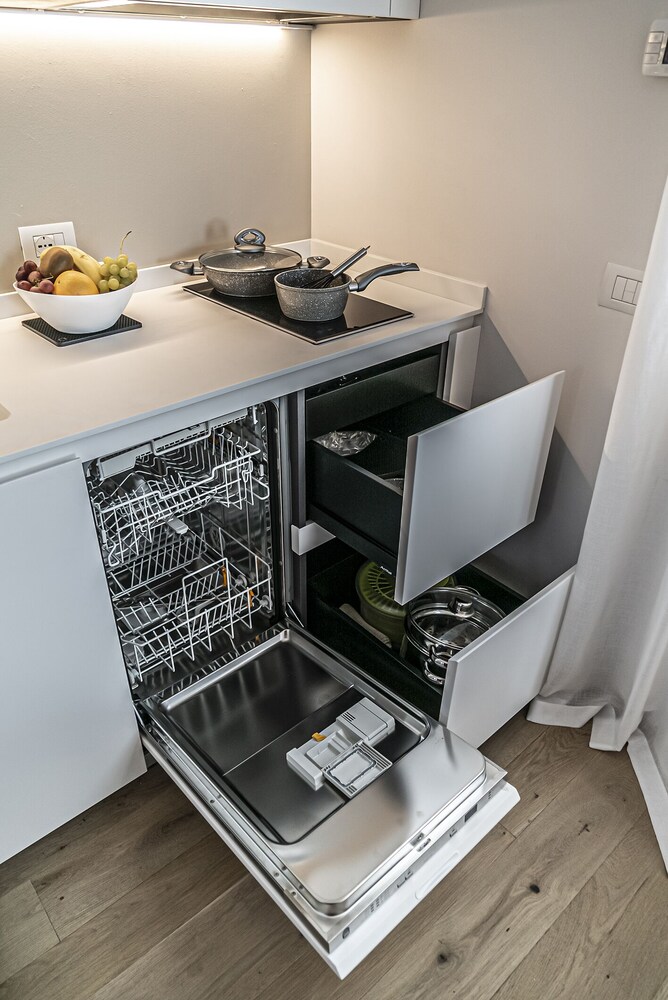 ---
In-Room Kitchen (Deluxe Apartment (Spergher) – In-Room Kitchen)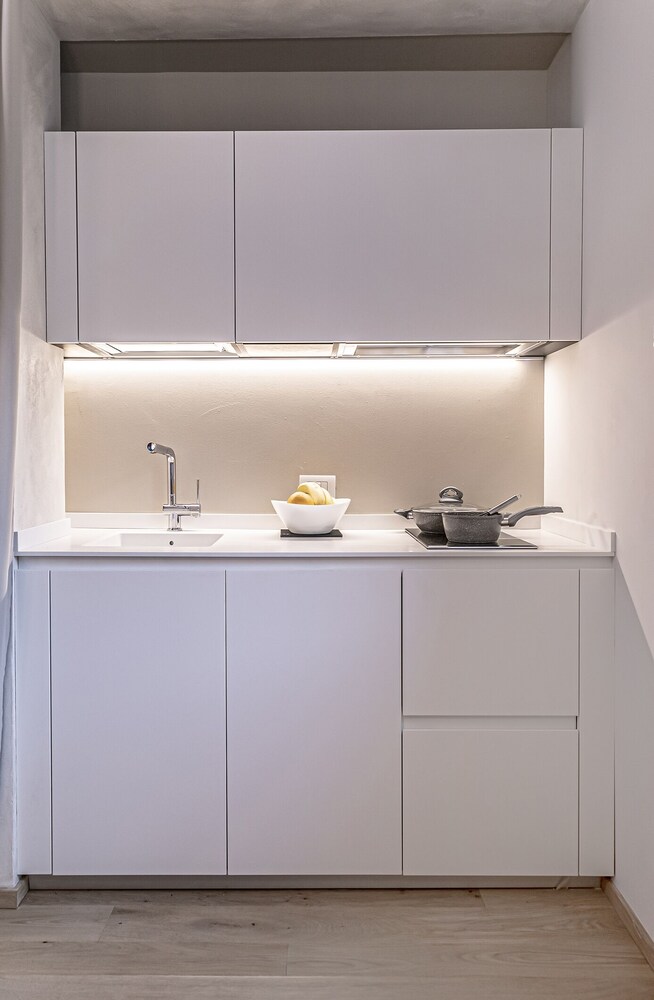 ---
In-Room Kitchen (Deluxe Apartment, 2 Bedrooms, City View (Mazzotti) – In-Room Kitchen)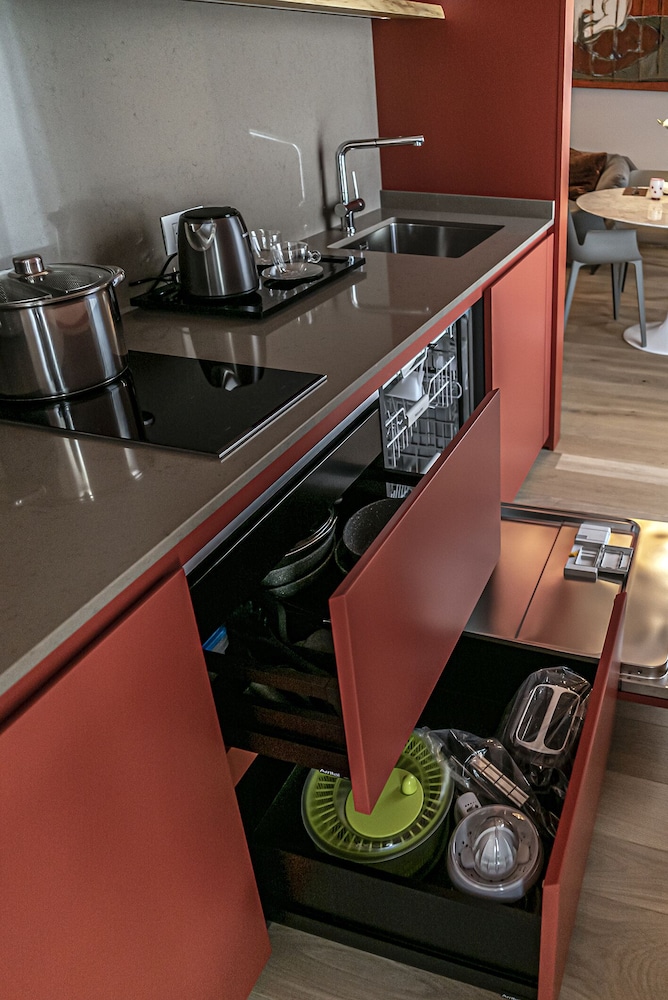 ---
In-Room Kitchen (Deluxe Apartment (Spergher) – In-Room Kitchen)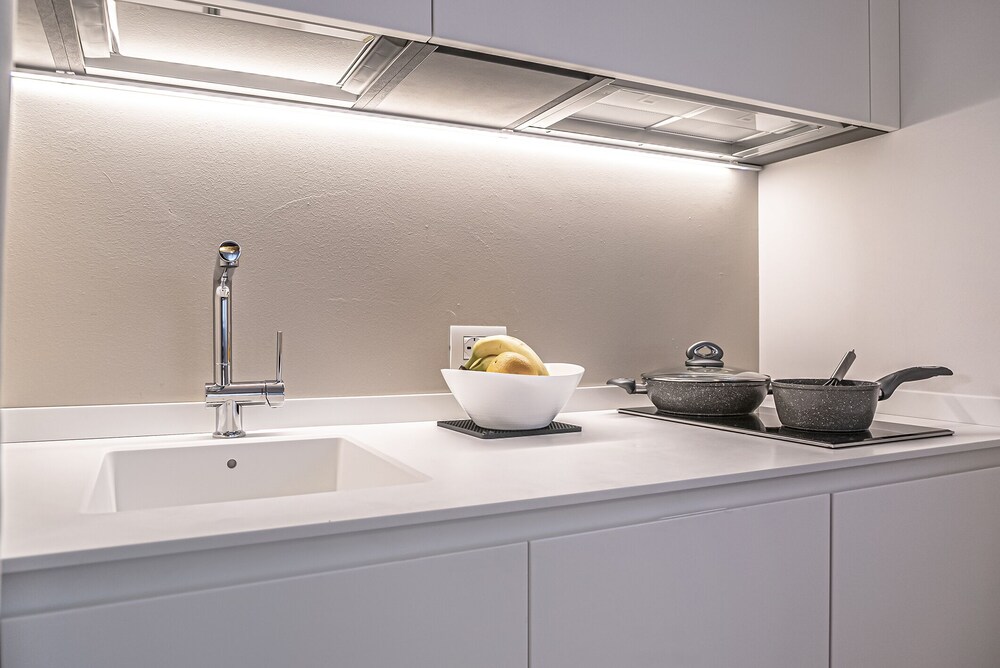 ---
Leoni di Collalto Palace ()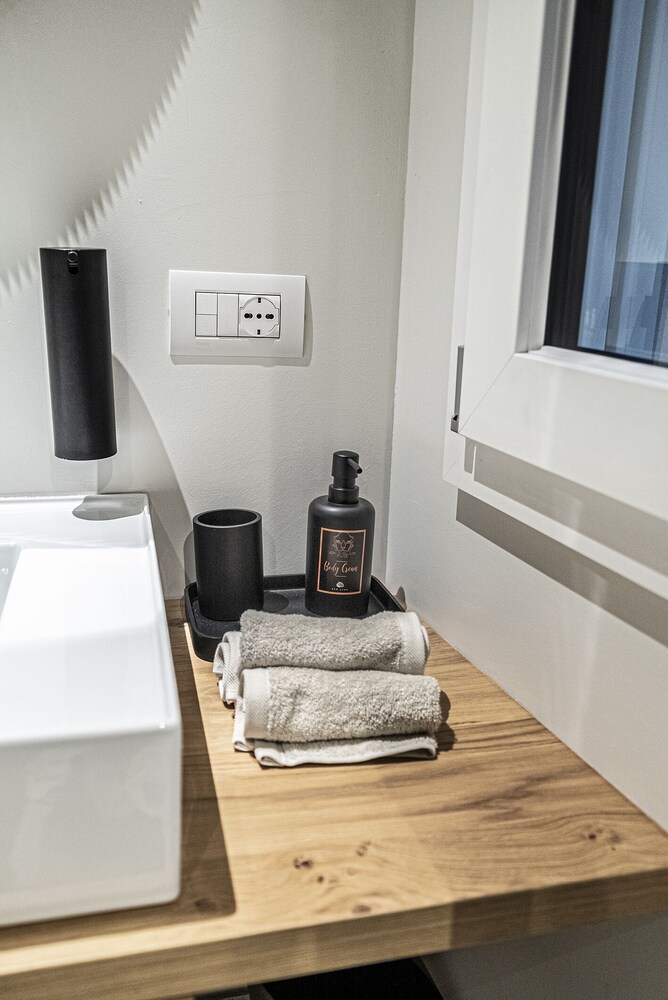 ---
Guest Room (Deluxe Apartment, 2 Bedrooms, City View (Mazzotti) – Guest Room)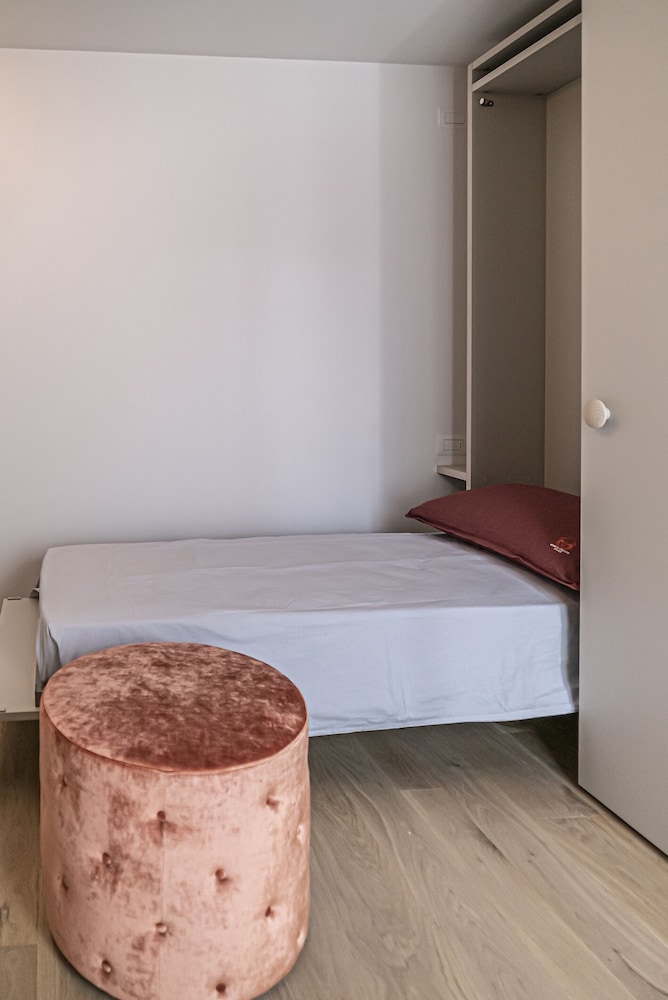 ---
Business Center (Business Center)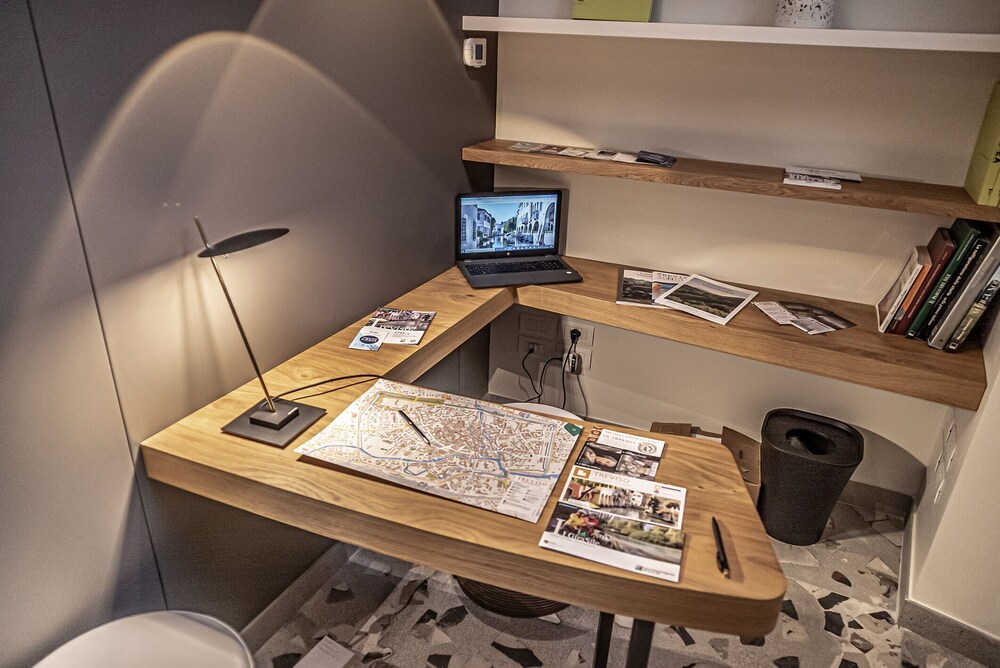 ---
In-Room Kitchen (Deluxe Apartment (Pozzobon) – In-Room Kitchen)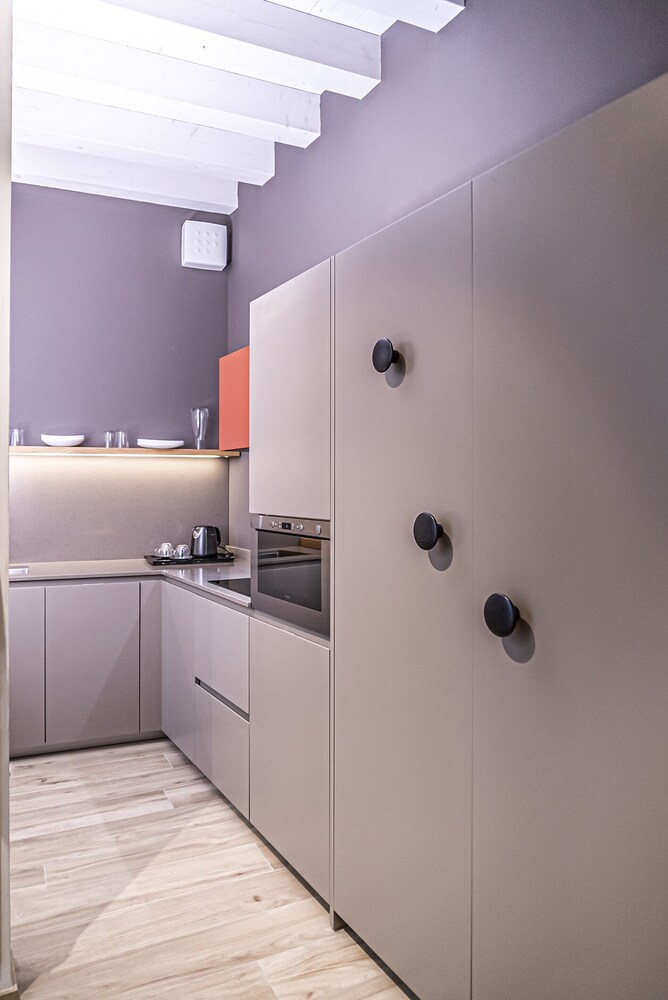 ---
Guest Room (Deluxe Apartment (Pozzobon) – Guest Room)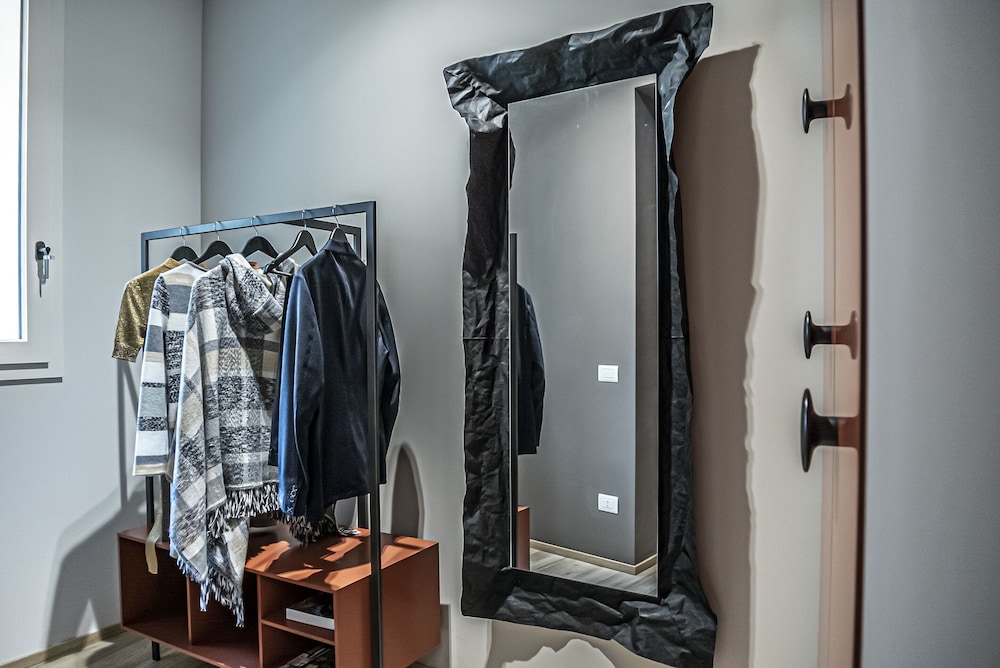 ---
Guest Room (Deluxe Apartment, 2 Bedrooms, City View (Mazzotti) – Guest Room)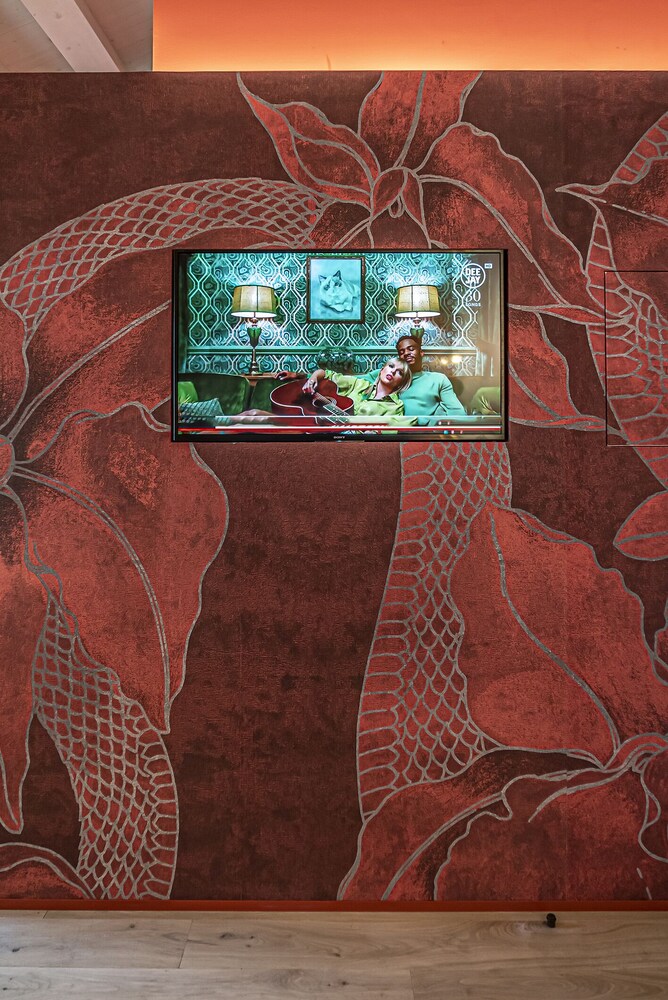 ---
In-Room Coffee (Deluxe Apartment, 2 Bedrooms, City View (Mazzotti) – In-Room Coffee)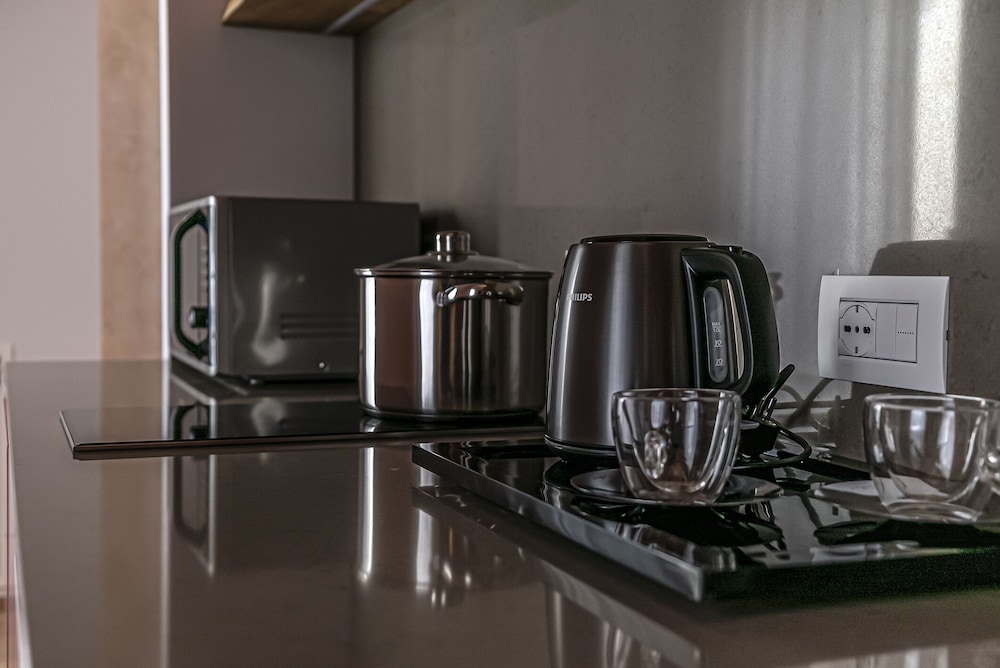 ---
Guest Room (Deluxe Apartment (Spergher) – Guest Room)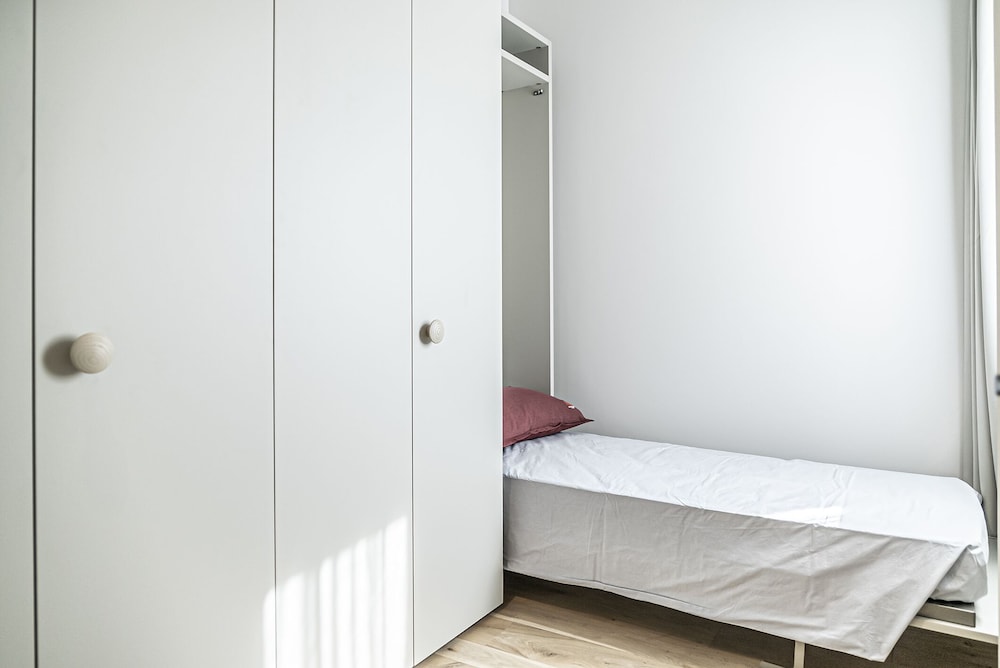 ---
In-Room Amenity (Deluxe Apartment, 2 Bedrooms, City View (Mazzotti) – In-Room Amenity)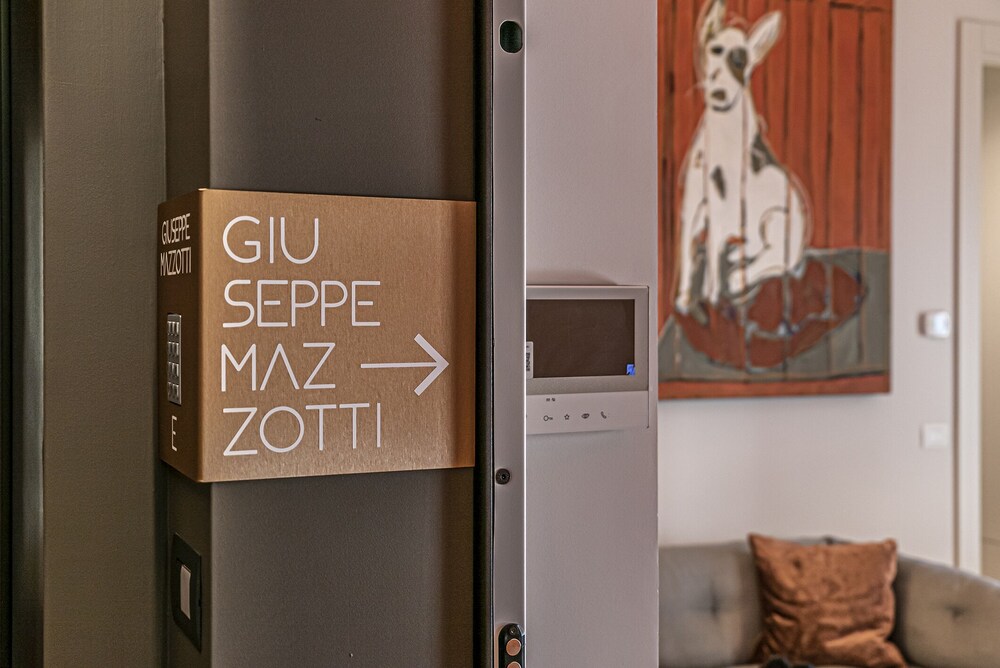 ---
Hotel Entrance (Hotel Entrance)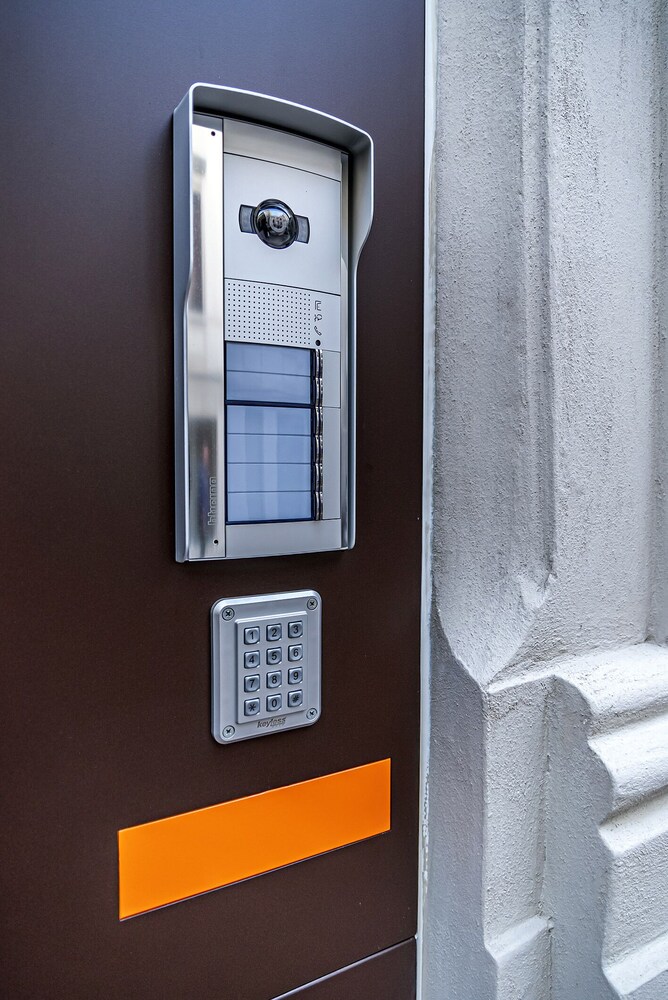 ---
Guest Room (Deluxe Apartment (Spergher) – Guest Room)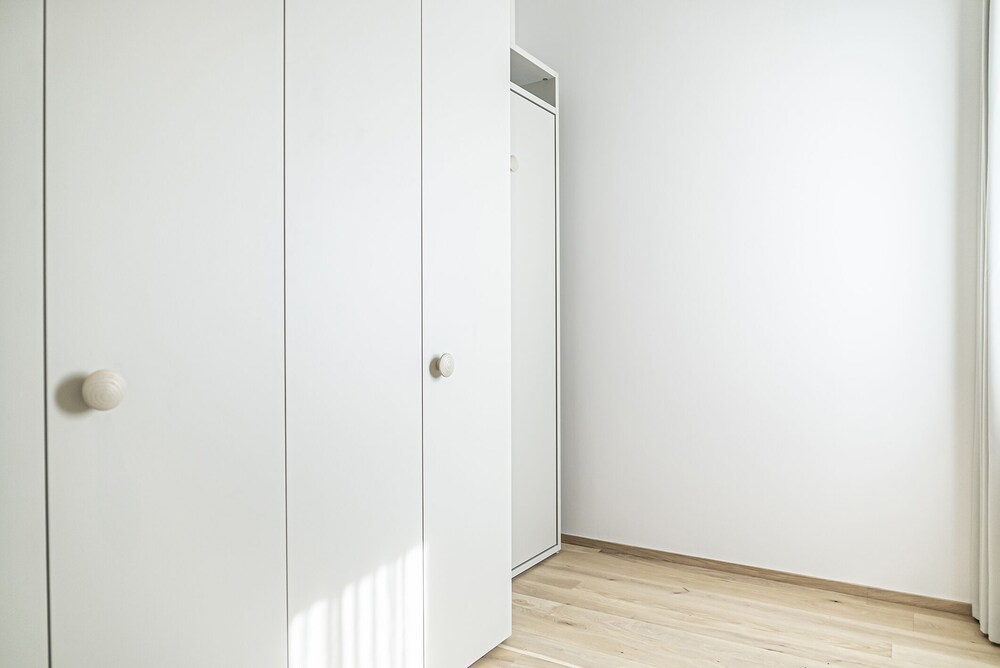 ---
Leoni di Collalto Palace ()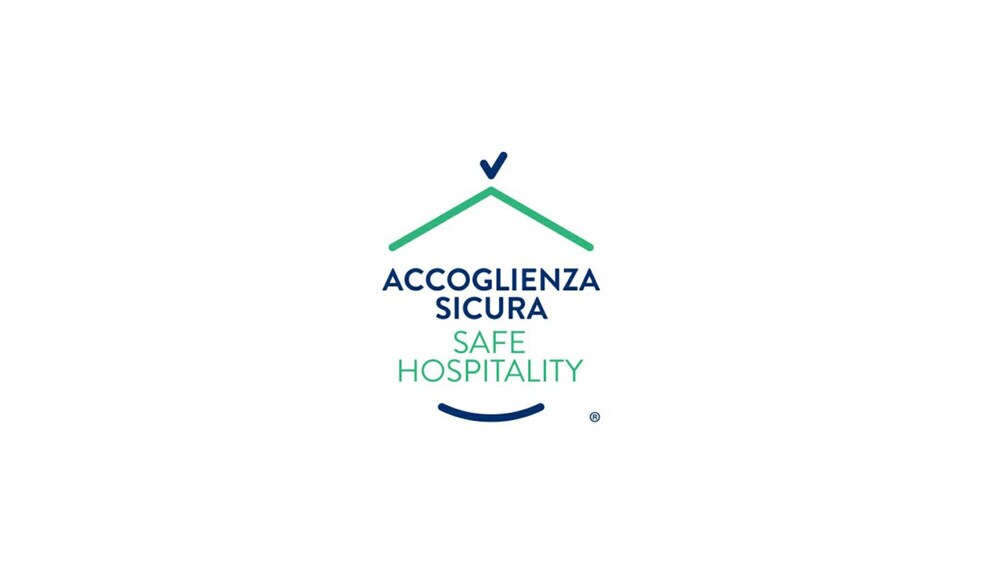 ---
Hotel Entrance (Hotel Entrance)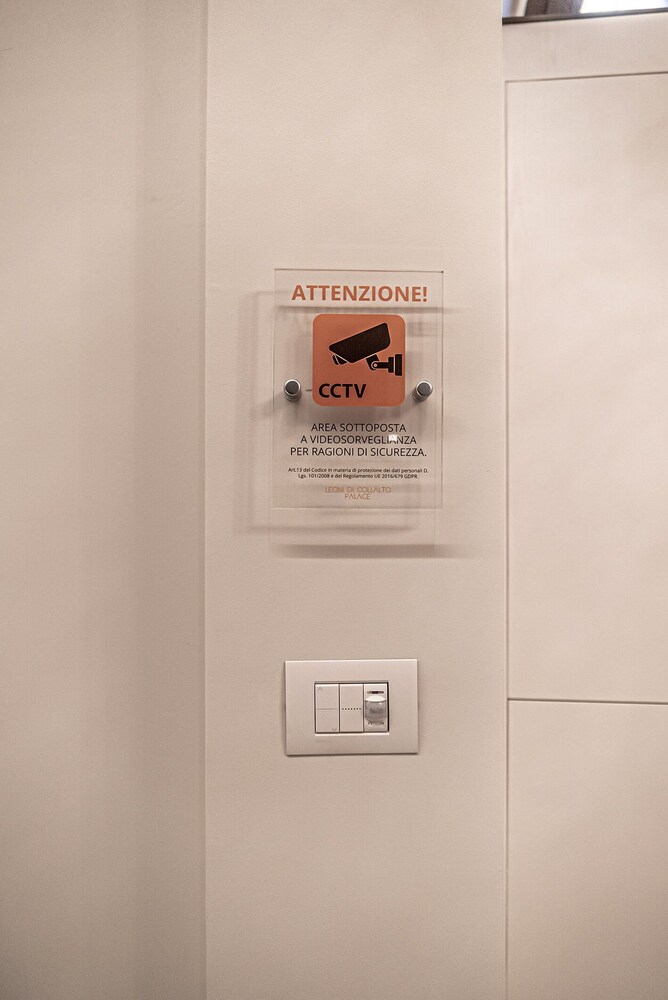 ---
Review
Doris (1 Night Family Trip), Rating: 10

"Well Serve"
Main Amenities
5 smoke-free guestrooms
Housekeeping (on request)
Self parking
Air conditioning
Luggage storage
Limited hour front desk
Free WiFi
What's Around
Sile River Regional Nature Park – 3 min walk
Piazza dei Signori – 4 min walk
Palazzo dei Trecento – 4 min walk
Loggia dei Cavalieri – 4 min walk
Church of San Nicolo – 4 min walk
Cathedral of Treviso – 5 min walk
Casa dei Carraresi Exhibition Center – 6 min walk
Piazza Rinaldi – 7 min walk
Chiesa di San Francesco – 7 min walk
Luigi Bailo Museum – 8 min walk
Porta San Tomaso – 0.6 mi / 1 km
Feel At Home
Refrigerator
Separate dining area
Television
Iron/ironing board
Hair dryer
Elevator
Amenities
Free WiFi
Parking Available
Non-smoking
Air Conditioning
Hotel Size
Check In – Check Out Time
Check-in time 2:30 PM-8:00 PM
Check-out time is 11:00 AM
Check In Instructions
The front desk is open daily from 9:00 AM – 1:00 PM. If you are planning to arrive after 8:00 AM please contact the property in advance using the information on the booking confirmation. Guests will receive an access code.
Check In Required
Credit card, debit card, or cash deposit required for incidental charges
Government-issued photo ID may be required
Minimum check-in age is 18
Pets Travelling Attention
Pets allowed (dogs only)*
Internet Reach
Free WiFi in public areas
Free WiFi in rooms
Parking
Covered onsite self parking (fees apply)
Wheelchair-accessible parking on site
Others
At The Property
Services
Front desk (limited hours)
Luggage storage
Facilities
Accessibility
Wheelchair-accessible parking
Wheelchair-accessible path to lift
Wheelchair-accessible registration desk
Languages Spoken
In The Room
Home Comforts
Air conditioning
Minibar
Iron/ironing board
Things To Enjoy
Individually furnished
Separate dining area
Freshen Up
Shower only
Bidet
Hair dryer
Be Entertained
Flat-screen TV
Digital TV channels
Stay Connected
Food And Drink
More
Extra
Housekeeping is available for an additional fee
Policies
Guests can rest easy knowing there's a first aid kit on site.

This property accepts Visa, Mastercard, debit cards and cash.

Cash transactions at this property cannot exceed EUR 1999.99, due to national regulations. For further details, please contact the property using information in the booking confirmation.
Landmarks
Sile River Regional Nature Park – 3 min walk
Piazza dei Signori – 4 min walk
Palazzo dei Trecento – 4 min walk
Loggia dei Cavalieri – 4 min walk
Church of San Nicolo – 4 min walk
Cathedral of Treviso – 5 min walk
Casa dei Carraresi Exhibition Center – 6 min walk
Piazza Rinaldi – 7 min walk
Chiesa di San Francesco – 7 min walk
Luigi Bailo Museum – 8 min walk
Porta San Tomaso – 0.6 mi / 1 km
Transport
Marco Polo Airport (VCE) –

23 min drive

Treviso Station –

8 min walk

San Trovaso Station –

7 min drive

Lancenigo Station –

9 min drive
Hygiene Qualifications
This property advises that it adheres to Safe Hospitality National Protocol (Italy) cleaning and disinfection practices.
Health & Safety
Property is cleaned with disinfectant
Staff wears personal protective equipment
Property confirms they are implementing enhanced cleaning measures
Social distancing measures are in place
Contactless check-in is available
Protective clothing is available to guests
Masks are available to guests
Gloves are available to guests
Guests are provided with free hand sanitizer
FAQ
Q: Does Leoni di Collalto Palace offer free cancellation for a full refund?

A: Yes, Leoni di Collalto Palace does have fully refundable room rates available to book on our site. If you've booked a fully refundable room rate, this can be cancelled up to a few days before check-in depending on the property's cancellation policy. Just make sure to check this property's cancellation policy for the exact terms and conditions.

Q: What are the cleanliness and hygiene measures currently in place at Leoni di Collalto Palace?

A: This property confirms that disinfectant is used to clean the property. Furthermore, guests are provided with hand sanitizer, social distancing measures are in place, and staff are given personal protective equipment. Please note that this information has been provided by our partners.

Q: Is parking offered on site at Leoni di Collalto Palace?

A: Yes. Self parking costs EUR 22.

Q: Are pets allowed at Leoni di Collalto Palace?

A: Yes, dogs are welcome. There's a charge of EUR 10 per pet, per night.

Q: What are the check-in and check-out times at Leoni di Collalto Palace?

A: You can check in from 2:30 PM – 8:00 PM. Check-out time is 11:00 AM. Contactless check-in and check-out are available.

Q: Are there restaurants at or near Leoni di Collalto Palace?

A: Yes. Nearby restaurants include Helmut (3-min walk), La Romana (4-min walk), and Pizzeria da Pino (4-min walk).

Q: Is there an onsite casino at Leoni di Collalto Palace?

A: No, this guesthouse doesn't have a casino, but Ca' Noghera Casino of Venice (23-min drive) and Casino' di Venezia (24-min drive) are both nearby.
Whats Free?
Rooms Available
Deluxe Apartment (Pozzobon)
Exclusive Apartment (Bomben)
Deluxe Apartment, 1 King Bed, City View (Cancian)
Deluxe Apartment (Spergher)
Deluxe Apartment, 2 Bedrooms, City View (Mazzotti)
Leoni di Collalto Palace Hotel Room Price, Discount and Promo, Photos, & Online Booking